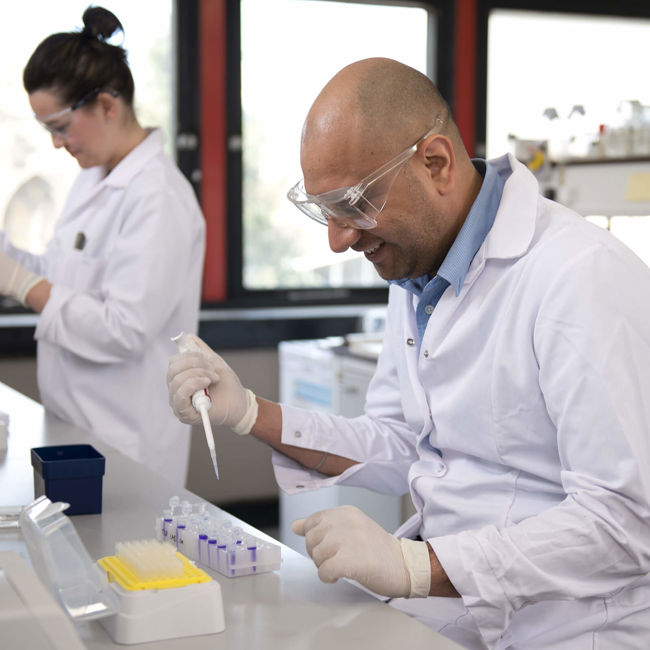 Research impact matters
Tracking the many ways that UWS research creates value beyond academia and benefits to, contributes to and influences our society, our economy, our environment and culture is important. Many groups and communities are benefiting from UWS research including UK and global businesses, NHS and civic society. Impact provides the evidence showcasing our journey to achieve our vision for UWS to be among the global leaders of excellent, relevant and purposeful research aligned with the UN Sustainable Development Goals.
For REF2021 assessment purposes, impact is defined as
an effect on, change or benefit to the economy, society, culture, public policy or services, health, the environment or quality of life, beyond academia.
UWS focuses on creating new knowledge with the motivation to: 

provide opportunities for business-to-university interaction 




be

an anchor institution within the communities in which it is based 




achieve

 

regional and international 

impact

,

 resulting in 

world-leading 

research developments, innovation, spin-out companies

 and knowledge exchange
Scientific advances from UWS research in areas such as dementia care, fish diagnostics, COPD, sensors and networks are making a positive effect across the world. New research on fair and decent work and job quality within the Scottish Care Sector has the potential to influence the policy agenda in 2021 in the wake of the Covid-19 pandemic. Fostering innovation has helped us develop a robust pipeline of commercialisation and spin outs to date, including two finalists and a winner in 2017 (Novosound Ltd.), in the annual Converge Challenge, Scotland's leading company creation programme.  
Our research impact highlights showcase some real-life solutions from UWS demonstrating how we ensure that our research helps every person and organisation it can. 
Search Research System
PURE is the University's research information management system and provides a single source of research information for UWS. It is used to record and manage research activity with details of research outputs, funding applications, conference contributions, external impact and staff profiles.
Last updated: 18/10/2022