CLASS IN A BAG
We have developed Class in a Bag which is a portable educational resource which raises awareness of dementia. The resource was developed from seminal UWS research 'Dementia through the eyes of a child' and was winner of Best Educational Initiative at Scotland's Dementia Awards 2016 and a Collaborative Award for Teaching Excellence (CATE) in 2020.
It includes the physical resources and lesson guides for five experiential interactive workshops and supports the exploration of ways to support people living with dementia.
WATCH OUR VIDEO TO LEARN MORE ABOUT CLASS IN A BAG
There are two versions available, one for use with practitioners and the lay public and the other for teachers to use with pupils to support understanding of the ageing population and intergenerational support. To find out more and purchase the bag please click here select the links below.
Understanding Dementia: Class in a Bag (Public and Practitioner)
The public and practitioner resource is suitable for practitioners and members of the public who are engaging with people affected by dementia. This may be family, friends, or carers from a work, volunteering or leisure setting.
The resource is aligned to the 'informed level' of the Promoting Excellence Framework (NES SSSC, 2011). It is designed to be portable, so that it can be used without the need of a projector or computer equipment.
To find out more information regarding this resource please visit:https://shop.uws.ac.uk/product-catalogue/educational-resource
Understanding Dementia: Class in a Bag (Schools and Educational Organisations)
The Schools and Educational Organisations resource is suitable for children and young people who may be in primary or secondary school education. Facilitators may be classroom teachers, facilitators working in children's organisations or those with experience in delivering dementia focussed training sessions. It is recommended that children of 9 years and upwards may be included in these sessions, however, it is important that the teacher or facilitator carefully considers the suitability of their participants.
To find out more information regarding this resource please visit:
https://shop.uws.ac.uk/product-catalogue/educational-resource
Dementia Champions
Scotland's National Dementia Champions change agent programme has been developed and delivered in partnership between Alzheimer Scotland and University of the West of Scotland since 2011.
People living with dementia are at the centre of the programme. Participants are recruited by NHS Education and the Scottish Social Services Council and work in a wide range of roles across acute hospital and related settings. These three films celebrate the work of the Champions programme.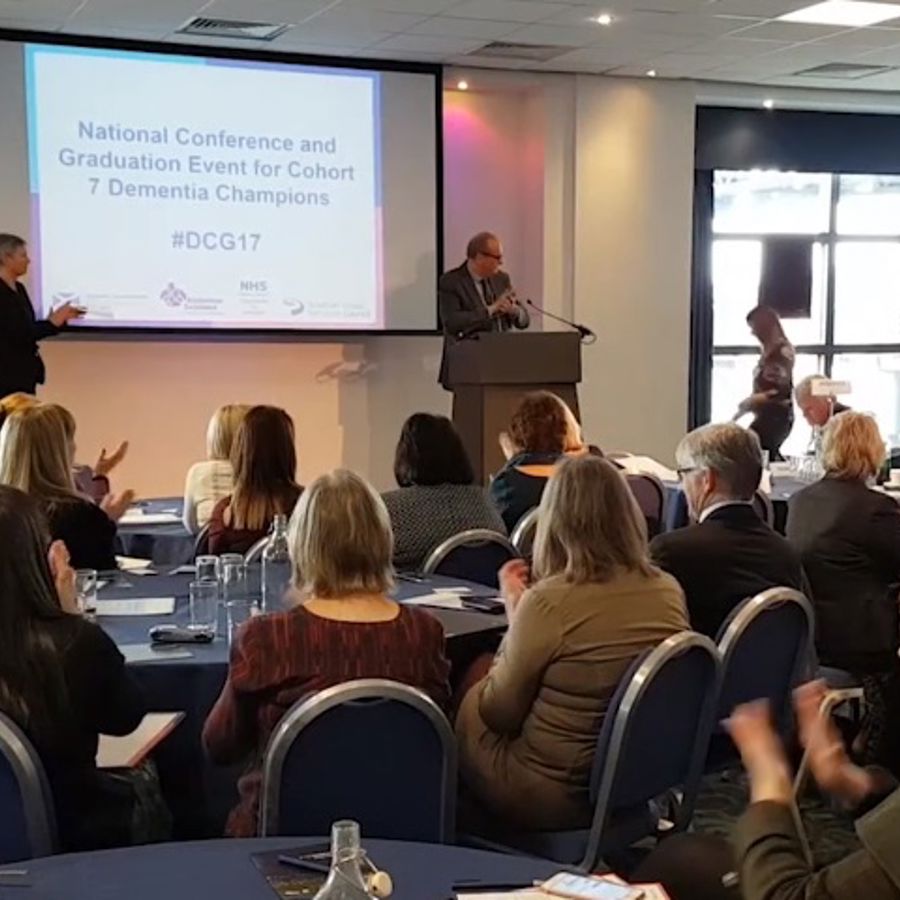 Dementia Champions 2017 - Reflections on the Journey So Far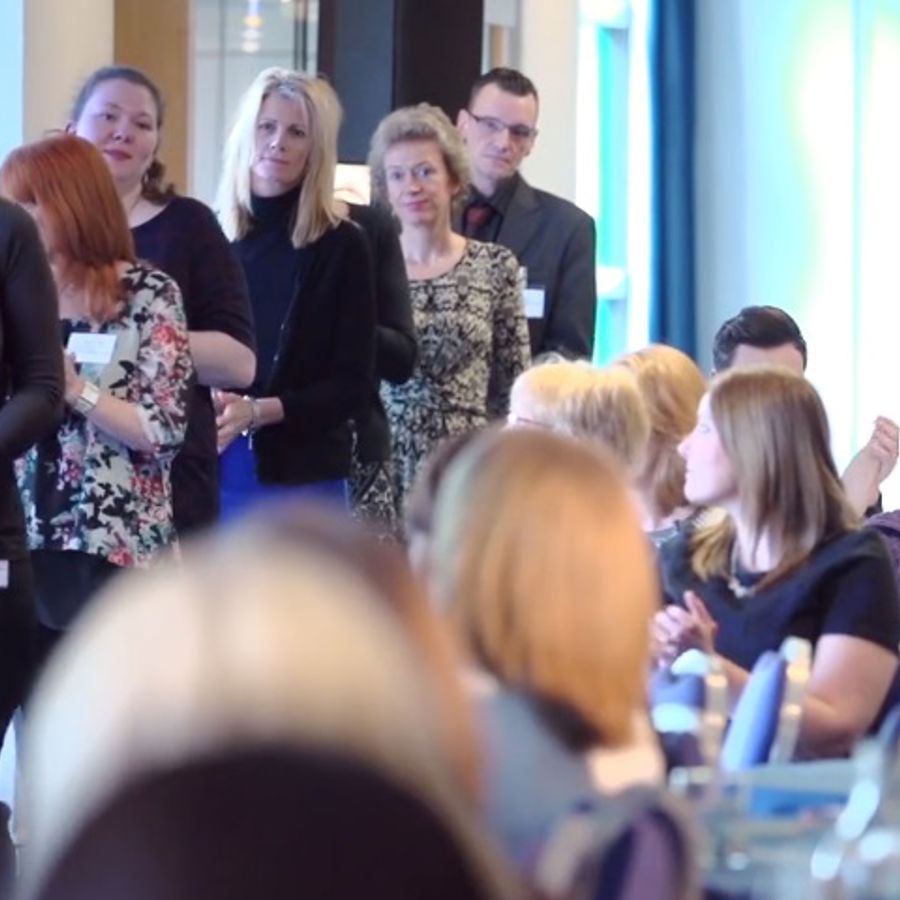 NHS Dementia Champions Graduation
Fair Dementia Care
The Fair Dementia Care Commission was established by Alzheimer Scotland in 2017 to review and make recommendations on how Scotland cares for people living with advanced dementia. This hard hitting report reveals many inequalities facing individuals and families and makes a number of policy and system reforming recommendations. Not least, unfair charging policies and systems that don't recognise or promote access to the expert health and nursing care that people with advanced dementia need.
The contribution of the ASCPP in developing a definition of advanced dementia was crucial to the Commission's work and provides the basis for the main recommendations of the report. The lack of an agreed definition of advanced dementia has been a significant factor in our current, primarily social care, response to advanced dementia and gives rise to two glaring inequities;
An absence of equality of access to the health and nursing care that is available to people with other progressive and terminal illnesses
People with advanced dementia disproportionately impacted by social care charges for what are essentially health and nursing care needs which should be free.
The report recommended recognising advanced dementia as a continuum of living and moving beyond a preoccupation with death and dying (Hanson et al, 2016).  This definition enables us to recognise and respond to advanced dementia. In this way we can end these inequalities by ensuring that people living and dying with advanced dementia have access to the free specialist health and nursing care they need on an equal basis with those who have other progressive and terminal illnesses.
The report marked the beginning of one of the most significant campaigns Alzheimer Scotland has ever undertaken. It seeks to ensure that people in Scotland with advanced dementia have equality of access to the expert health and nursing care they need which is free in line with other progressive and terminal illnesses.  The Scottish Government have welcomed the recommendations of the Fair Dementia Care Campaign, and are currently considering them. A recent Scottish Parliamentary motion in support of Fair Dementia Care was supported by 53 of the eligible MSPs from all parties in the Parliament. Alzheimer Scotland in partnership with the ASCPP continue to build public and political support with the aim of securing a commitment from each of the main political parties to deliver fair dementia care for people with advanced dementia and their families ahead of the next Scottish Parliamentary elections in May 2021.
Read the full report here and please pledge your support to the campaign https://www.alzscot.org/our-work/campaigning-for-change/current-campaigns/fair-dementia-care
Cross Party Group on Dementia
The ASCPP is represented by Debbie and Margaret on this forum. MSPs, people living with dementia, family carers and members of the public with an interest engage in dialogue at quarterly meetings to inform policy development. The ASCPP members, with other practitioners and academics contribute their expertise to this process. The Working Group have produced a number of briefings to the Government on new and emerging issues that affect people living with dementia and others including family and supporters.
Dementia and Housing
We continue to play a key part in the Cross Party Working Group on Dementia in Edinburgh where people living with dementia, family carers, practitioners and academics meet quarterly to discuss key concerns. Debbie and Margaret attend these and maintain close contact with those attending. Our 'Being Home' Housing and dementia report was circulated, through this group, to all Health and Social Partnerships. The Group welcomed responses from many of these and the report has contributed to changes underway including the Housing and Development Practice Framework led by healthcare Improvement Scotland.
Housing and Dementia Practice Framework | ihub - Housing and dementia
Last updated: 20/05/2022