The Division of Psychology, Social Work and Addictions
The Division of Psychology, Social Work and Addictions consists of staff engaged with an impressive range of research and enterprise activity across various research areas at national and international levels. This work has a strong applied focus and involves multidisciplinary research and external collaborations across academia, industry and a wide range of third sector organisations.
Within the Social Work group, staff are involved in research on understanding the experiences of HIV positive Asylum Seekers and Refugees from Africa living in Scotland and the implications for Social Work practice. An exhibition based on this work his work was launched at the Scottish Parliament by Mr Humza Yousaf MSP (former Minister of Europe and International Development) and hosted by Jim Eadie (former MSP) Scottish Government. The exhibition has since been presented at various national and international platforms.
Research themes & projects
European-wide, interdisciplinary research: The RU EU? Project
The RU EU? Project is a game-based approach to exploring 21st century European Identity and Values. The project is funded by an Erasmus + Strategic Partnerships for higher education grant and it is overseen by the British Council and will run from October 2017 to October 2019. The project aims to develop an innovative online game, the RU EU? game, that will help students across Europe to develop a better understanding of their own National and European identity and values and reflect upon the impact of these on their interactions with others. At a time of change across Europe, it is hoped that the game will provide an engaging platform for young Europeans to explore their views about some of the difficult issues relating to National and European identity.
The project is a collaboration between 5 European Universities with the University of the West of Scotland as the lead partner; the other partners are from The Netherlands (The Open University of the Netherlands), Croatie (Tehničko veleučilište u Zagrebu), Greece (The University of Peloponnese and Germany (Bremer Institut Fuer Produktion Und Logistik Gmbh).
The project is interdisciplinary, with colleagues with relevant content and methodological knowledge, pedagogical expertise and technical skills working together to design, develop and evaluate the game. Within UWS, the interdisciplinary nature of the project is reflected in the project team which include colleagues from Psychology, Politics, Sociology and Computing. The project leaders are Dr. Elizabeth Boyle, (Psychology) and Dr. Murray Leith (Politics) and the picture shows the partners at the Kick-off meeting for the project which was held in October 2017.
International Academic Collaboration
Dr Gillian Bruce is a member of the Alcohol Hangover Research Group (AHRG) which is the world leading group of hangover researchers. The primary focus of the group is to elucidate the mechanisms of alcohol hangover as these are currently not well understood. Their research includes investigating different factors which contribute to alcohol hangover as well as investigating why some people appear not to experience hangover after a night of heavy drinking.  Dr Gillian Bruce led a large scale, international study investigating the immediate effects of alcohol withdrawal on biological and cognitive processes.  This was jointly funded by Utrecht University and the UWS and included both established researchers and postgraduate and undergraduate students from UWS, the Netherlands and Ireland.
Societal Impact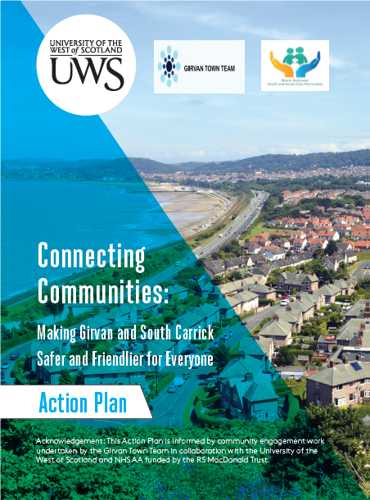 A number of psychology staff have been working in partnership with North Ayrshire Health and Social Care Partnership, and the Girvan Town Team, on a project identifying the needs to people with learning disabilities and dementia. This project is focused on identifying how Girvan and South Carrick could be established as a dementia-friendly community. This has resulted in an Action Plan Booklet
Unique, 'real-world' research


Psychology staff have been involved in conducting a project to evaluate the impact of new secondary school environments on students and teachers.  This project is unique in terms of its size (> 10000 participants), methodology and duration (7 years) and makes a valuable and timely contribution to the evidence base on the role and impact of the school environment in the educational process.  The results show that building new school environments has a positive impact across a range of outcomes for both students and staff and that this impact persists over time. This project establishes a methodology for evaluating the impact of new school buildings and could be used for a range of educational settings to inform and enhance future school design.
BioSemi Active 2 EEG system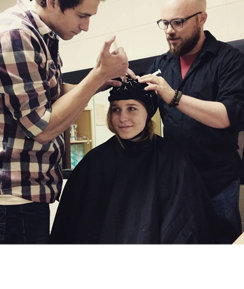 The Psychology group has recently benefitted from substantial investment to compliment the existing research facilities to develop a Biopsychology research lab on the Paisley campus. This lab currently houses a BioSemi Active 2 EEG system with 64 channel active electrode set up. Using both ActiView and BESA for acquisition and processing of data. Supporting this a stimulus delivery system using LabView and PRESENTATION software and Black Box Tool Kit CPU and stimuli synchronization.
StartStim transcranial stimulation system


The Bio psychology lab has also recently been equipped with StartStim transcranial stimulation system from Neuroelectrics. This supports research to increase or decrease the likelihood of firing of cortical neurons but passing a current through the skull into the cortical tissue. In so doing, it is possible to determine brain regions that are responsible for social, cognitive & perceptual mechanisms. It also allows for the modulation of behaviours in a more long term fashion and so is suitable for behavioural interventions. The system is capable of multi-site stimulation (stimulating multiple part of the brain simultaneously), can be used to study both tDCS & tACs, is portable and can also incorporate EEG  Currently planned projects include investigating whether it is possible to manipulate submissive/dominant traits through stimulation of the Ventromedial Pre-Frontal Cortex (vmPFC), which has only previously been achieved in mice, and whether it is possible to modulate people empathic responses to the pain/distress of others by stimulating in brain regions involved in theory of mind (e.g. mPFC) and vicarious sharing of emotions (posterioir Superior Temporal Sulcus, Inferior Frontal Gyrus).
Physiological monitoring devices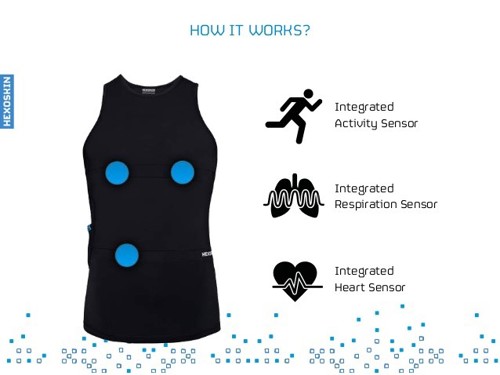 Physiological monitoring devices have also been added to the Biopsychology facilities.  These allow researchers and students to monitor a range of physiological measures, such as Heart Rate, Respiration Rate and Blood Pressure.The new devices include HexoSkin Smart Shirts and Tom Tom Smart watches. These devices are portable, store their own data that can be removed via USC connection and are student safe. We currently have a project running using the Hexoskin Smart Vests to monitor physiological arousal in a newly discovered phenomenon, Autosensory Meridian Response (ASMR), with a view to determining the biological markers that are associated with this phenomenon.
Last updated: 21/01/2022
Course Search
Find your course of interest from our career-focused undergraduate, postgraduate (taught) and post-experience options.