Institute of Clinical Exercise and Health Science
With almost a quarter of our research ranked as world leading in the 2014 REF, and ranked in the top 100 Sport Science Institutes world-wide in 2020 the Institute of Clinical Exercise and Health Science (ICEHS) engages in cutting-edge research that is internationally relevant.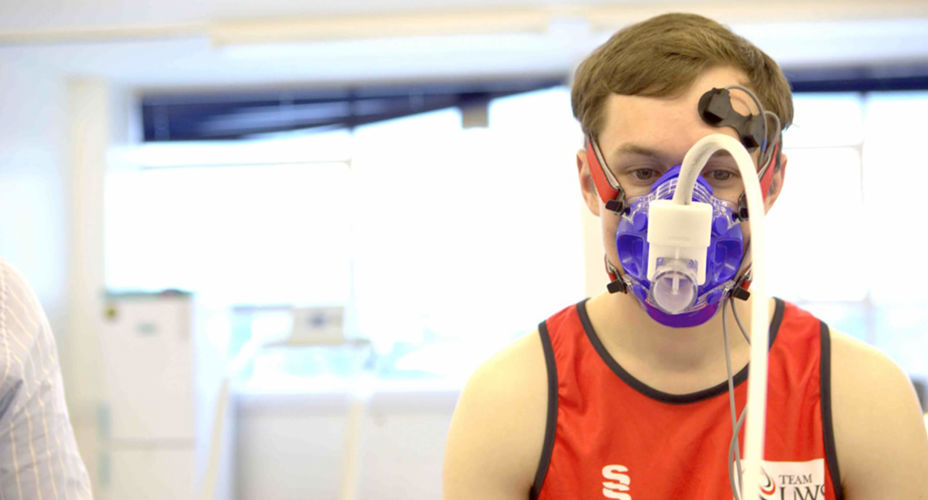 The Institute of Clinical Exercise and Health Science (ICEHS) coordinates the research activities for sport, exercise and health research in the School of Health and Life Sciences at UWS.  Our research includes a broad range of multidisciplinary, basic, and applied research covering sport and exercise science, coaching science, and broader national and international health challenges. 
 Recent projects: 
Working with elite soccer (Celtic FC) to support the monitoring, assessment, and development of their elite youth academy players.

 

Examining the role of sport

for

specific groups, such as street soccer for disadvantaged youth, walking football for people with dementia,

and

exercise for people with Multiple Sclerosis.

 

Using ultrasound to understand how the heart, and blood vessels respond to different stressors, such as exercise, ageing, and nutrition.

 

Strategies for improving the health of school children by promoting physical activity through PE and other in-school strategies.
Using technology including mobile phone 'apps' to develop completely remote strategies to promote physical activity during social isolation.

 

Development of novel technologies including a bio-sensing glove for rehabilitation of stroke patients.

 
Facilities:
Based at the Universities new £110m campus in Lanarkshire, ICEHS has access to a variety of unique facilities to enable our world-leading research including: 
A cardiovascular imaging suite including state-of-the art cardiac and vascular ultrasound

 
Best-in-class environmental chamber, one of the largest in Scotland, allowing us to simulate different temperatures and

altitudes

.

 

Fully fitted biomechanics suite with multiple Kistler force plates, 3D motion capture, and muscle imaging technology.

 

Bespoke consultancy suite with a complete range of exercise and performance testing capabilities.

 

Exercise biochemistry laboratory for standard and novel assessment of athlete health.

 
Last updated: 15/03/2021