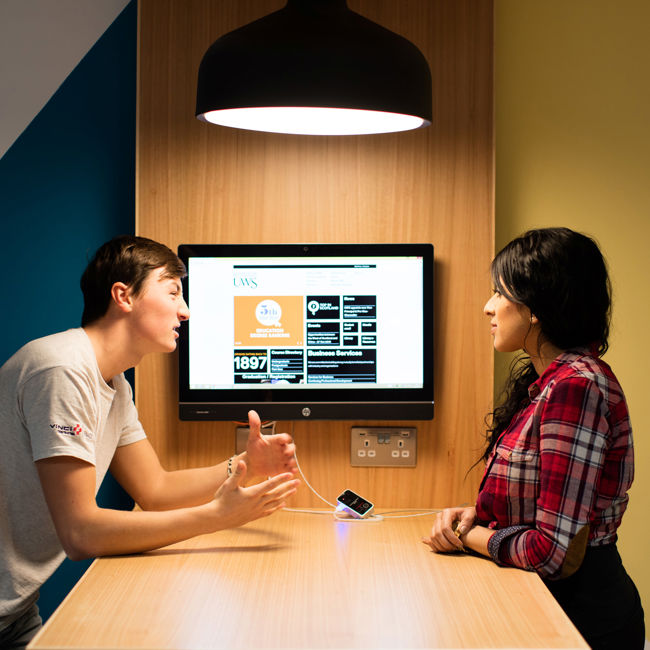 Help them find their place at UWS
UWS has a student body of some 22,000 students stuying across our four campuses in the south west of Scotland and one in London representing 133 nationalities. We offer a wide range of career-focused and professionally-recoignised study options in:
Business / Computing / Creative Industries / Chemical & Physical Sciences / Education / Engineering / Health / Life Sciences / Social Sciences / Sport
For the ultimate student experience, look to UWS.
Dont take our word
UWS is officially recognised by Times Higher Education in the top 150 of universities worldwide under 50 years old (2022 Young University Rankings).
On top of that, UWS has also been crowned Higher Educational Institution of the Year 2022 (The Herald Higher Education Awards).
We are also proud to report that, in the Times Higher Education Impact Rankings 2022, UWS was the most impactful university in Scotland for 'decent work and economic growth' (UN Sustainable Development Goal 8), and 23rd most impactful university in the world for 'reducing inequalities' (UN Sustainable Development Goal 10).
Finally, in the most recent UK-wide assessment of academic research, the Research Excellence Framework (REF) 2021, 90 percent of research at UWS was classed as world-leading, internationally excellent, or recognised internationally.
The Parents' Guide to UWS
Studying at university is an exciting, enriching and rewarding experience, offering a wealth of opportunities for personal development and growth.
As a parent or guardian, you are likely to play an important part in your child's decision to go to university, as well a key supporting role during their studies. This can range from financial assistance to emotional support.
The information below is intended to help you support your child in making one of the biggest decisions of their life.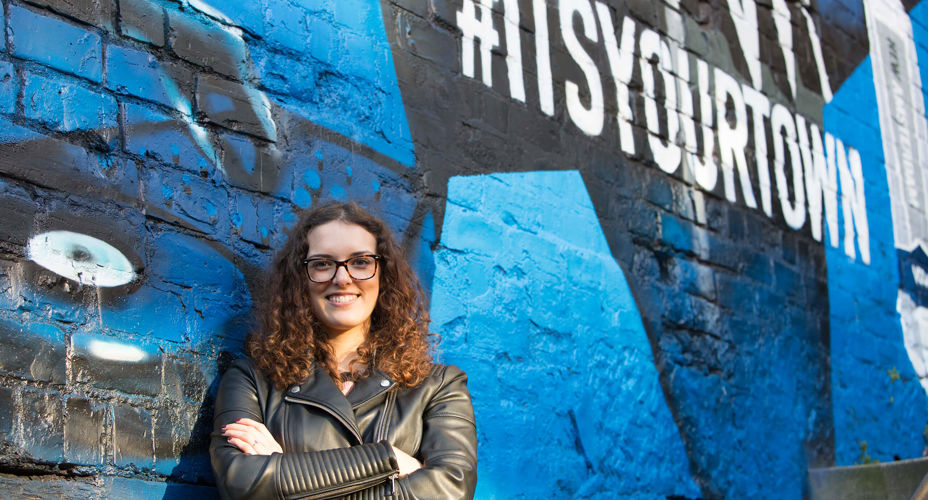 Choosing a course 
With such a wide range of exciting, stimulating and career-relevant courses available at UWS, deciding which is right for your child can be a significant undertaking.
They might choose to continue studying a subject that are familiar with, or take an entirely new subject.
It is crucial that your child choses a subject they are passionate about and that will continue to interest them over a three or four year period of study.
It is, of course, also important that the course aligns to your child's intended career path, if they have one in mind.
You can find out about the study options available at UWS using our course search below.
Course Search
Find your course of interest from our career-focused undergraduate, postgraduate (taught) and post-experience options.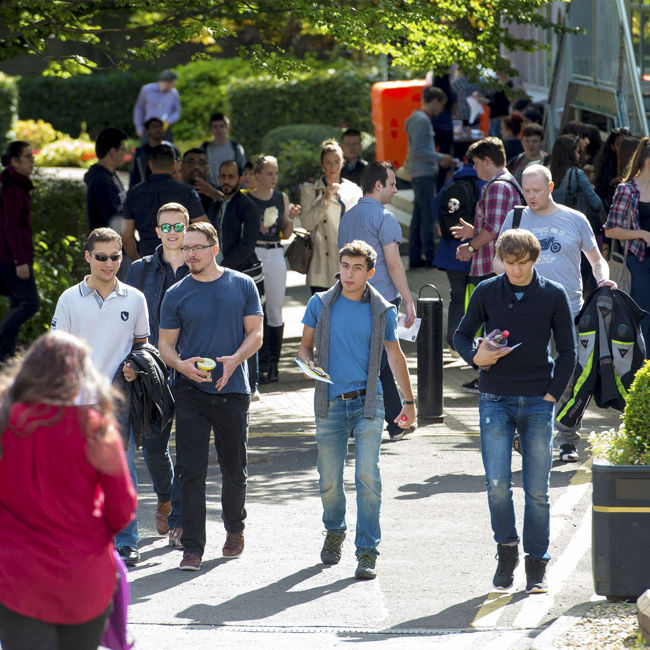 Visit UWS
We hold open days and information sessions throughout the year that are aimed at students considering studying at UWS. You and your child can see what it's like to live and study at UWS, and find out more about the degree courses we offer. 
This can help you reach a decision about whether UWS is the right choice for your child.
The application process
If your son or daughter decides that attending UWS is the right option for them, they'll need to submit an application.
Most applications for undergraduate study are made through the University and College Admissions Service (UCAS) website, and it is likely that your son or daughter will complete much of this application at school.
If you live outside the UK, or if your son or daughter is applying for postgraduate study, this is normally done through our online application system.
Applying to study at university is a competitive process and it's important that prospective students submit the strongest possible application to help them to stand out from the crowd.
However they apply, and whatever the level of study, your child will need to complete a personal statement to tell us about:
Themselves, their interests and goals
Their interest in the course(s) they've chosen
Their career aspirations
Any volunteering, work experience or paid employment
Alongside their academic qualifications, the personal statement is one of the most elements of the application things that we will use to make a decision on whether your son or daughter is offered study at UWS so it is important that this is as detailed as possible.
To help you to understand what to expect from our application processes, we've developed step-by-step guides.
Step-by-step guides
How to apply to study at UWS.
Clearing
If your son or daughter doesn't get the grades they expected to get into their first-choice or back-up degree course, they can still attend university through clearing.
Clearing is a process used by universities to offer unfilled places on degree courses.
Clearing typically takes place immediately after exam results are issued so it's important to assess your options and move quickly.
Each year, we post available course vacancies on our dedicated clearing website in addition to UCAS's clearing service.
The Exam Results Helpline – 0808 100 8000 – offers impartial, expert advice to help your son or daughter to apply through clearing.
Money matters
Attending university is an investment in your son or daughter's future. Once they have a confirmed place on a degree course, it's important to work out how much study is likely to cost, and what financial support is available.
Tuition fees
The country in which your son or daughter is ordinarily resident will determine how much they'll have to pay in tuition fees.
Tuition fees can be paid upfront, or your son or daughter can apply for a tuition fee loan to cover the costs of their academic study.
Find out more about tuition fees
Living costs
The costs of living in our campus locations are generally lower than attending university in major cities, such as Glasgow or Edinburgh.
Your son or daughter can also take out a loan to support their living costs during their time at university. The amount your son or daughter will be able to borrow depends on a number of factors, including your household income.
UWS also administer a range of discretionary and childcare funds designed to support students who are experiencing financial difficulty or struggling to meet the costs of childcare.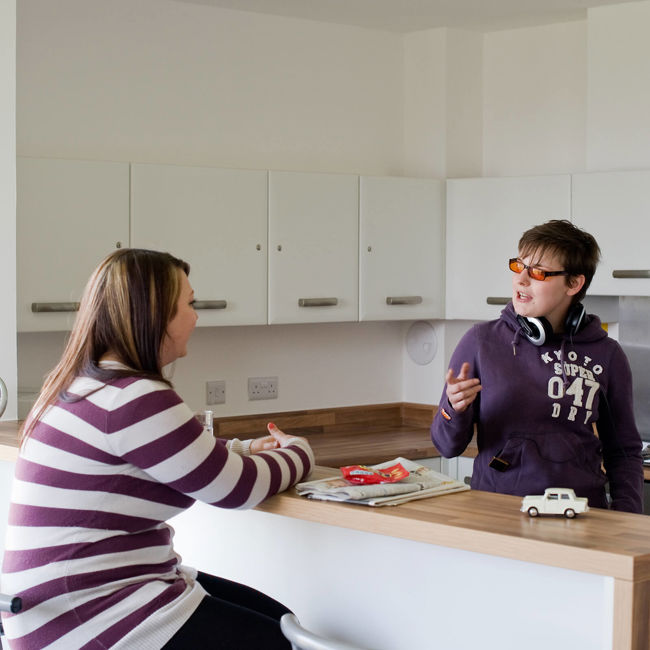 Accommodation
Staying in University-managed accommodation is a great way for your son or daughter to meet new people, make friends and gain some independence. All with the reassurance that our Residence Life team are onsite for help and support.
A variety of self-catered accommodation is available at our campuses in Ayr, Dumfries, Lanarkshire and Paisley in the form of shared flats or studios
Students attending the UWS London Campus generally find their own accommodation, either in the form of a private let or privately managed residence.
Student support and wellbeing
At UWS, we are committed to ensuring that every student gets the most out of their university experience, regardless of their personal circumstances or background.
That's why we offer a wide range of support services to ensure that all students fulfil their potential, achieve their goals and enjoy their time at UWS.
Our commitment to our students was recognised with the UWS student services team being named as 'Student Support Team of the Year' in the 2017 Herald Higher Education Awards.
Our campus-based student services teams provide:
Careers and employability guidance

Study skills

Disability services

Counselling

Funding and money advice

International student support
Further information
If you would like to find out more about your child's future at UWS, you can contact us: 
Additionally, the UCAS website has a dedicated section for parents with information to help you support your son or daughter throughout the UCAS application cycle.
Last updated: 18/10/2022