1,200 UWS Nursing and Midwifery Students Join the NHS Frontline During Pandemic
During the Covid-19 pandemic, around 1,200 of our Nursing, Midwifery and Applied Biomedical Science students at UWS have recently joined the NHS frontline in the fight against Coronavirus. The second, third and fourth year students - who study at our Lanarkshire, Ayr, Dumfries and Paisley campuses - volunteered to work in hospitals across the country, putting their clinical skills into practice to help the NHS respond to the pandemic. Our UWS students supported Greater Glasgow & Clyde, Lanarkshire, Ayrshire & Arran, and Dumfries & Galloway health boards, as well as some independent care providers.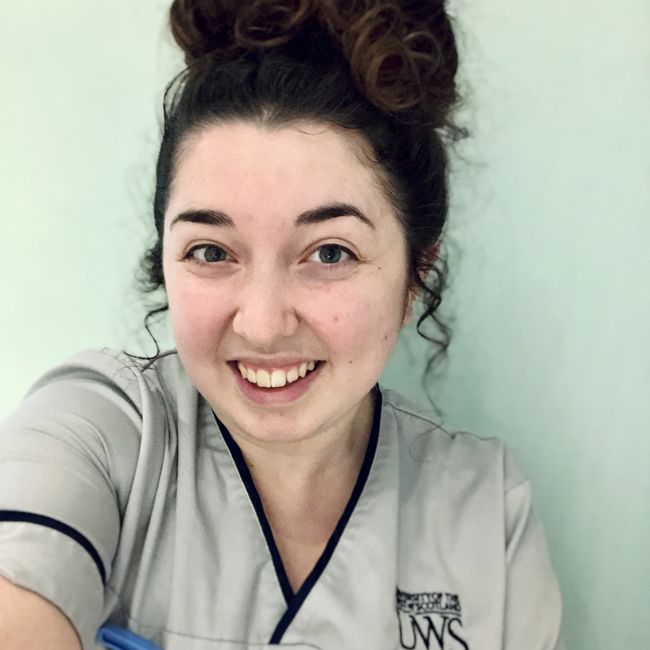 UWS Midwifery student
Third-year UWS Midwifery student Karen Stirling said:

It is an absolute privilege as a final-year student midwife to be given the opportunity to support those amazing people to do the job they are so good at. I am so grateful for the chance to support our NHS.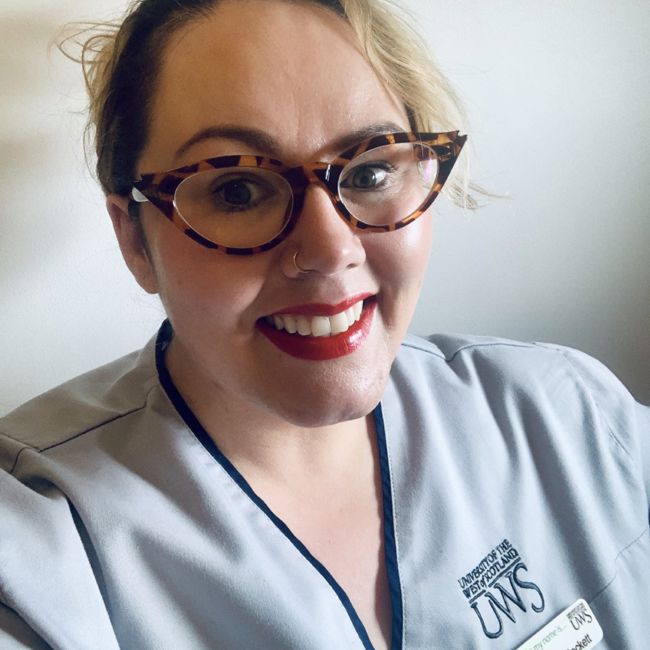 UWS Nursing student
Third-year Nursing student Amanda Beckett, who is working with a community nursing team caring for people in their homes, said:

For me, there really was no question of whether I would opt in or not. I was all for it. To be able to say that, before I had even graduated as a nurse, I signed up to work to support the nation's effort to fight this pandemic - this is momentous to me.
"We are exceptionally proud of our students. Hands-on experience is a key component of all of our programmes, with a large proportion of our pre-registration nursing and midwifery programmes delivered in practice. It is with this in mind that we have absolute confidence our students are well-prepared to lend an important hand in supporting the NHS and others on the frontline at this time. Each and every one of our students should feel incredibly proud of themselves and know that UWS is here to support them every step of the way."
Julie Edgar, Dean of the UWS School of Health & Life Sciences
Video Diaries
In celebration of International Day of the Nurse, NHS Greater Glasgow & Clyde followed two 3rd Year Nursing students from the University of the West of Scotland - Becky Mason and Stephanie Clark - as they started their nursing careers early at the Royal Alexandra Hospital, Paisley to help the NHS respond to the COVID-19 pandemic.
View their Dayshift and Nightshift video-diaries here.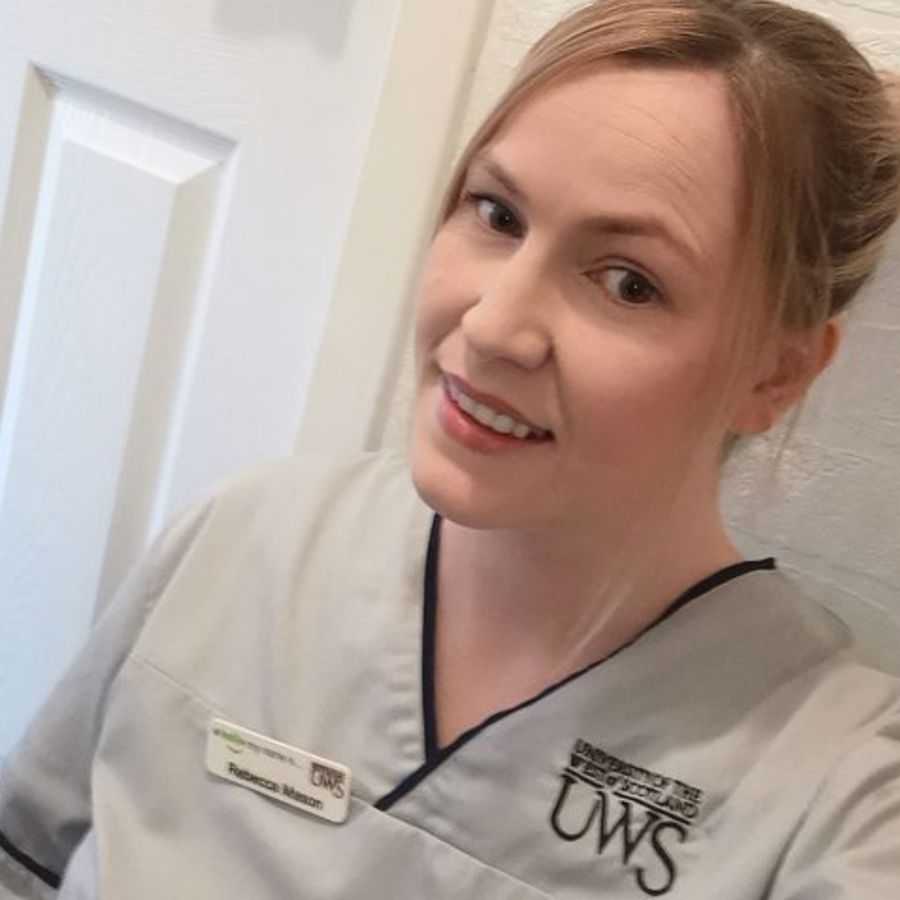 PREPARING YOU TO MEET TOMORROW'S HEALTH & LIFE SCIENCE CHALLENGES TODAY
Our UWS School of Health & Life Sciences offers a variety of innovative courses with hands-on experience and work in virtual and real-life ward situations. Nursing and Midwifery courses focus on health education and preventative medicine, from degree to Doctorate level, in line with government objectives. Life Sciences courses have been developed in collaboration with industrial and educational partners which positively shape the learning experience of our students, putting them in an enviable position when entering the job market. Our students can access a wide range of innovative and exciting health, bioscience, social care, nursing and midwifery undergraduate, postgraduate, part-time and continuing professional development courses to help them achieve their ambitions.
view our undergraduate health courses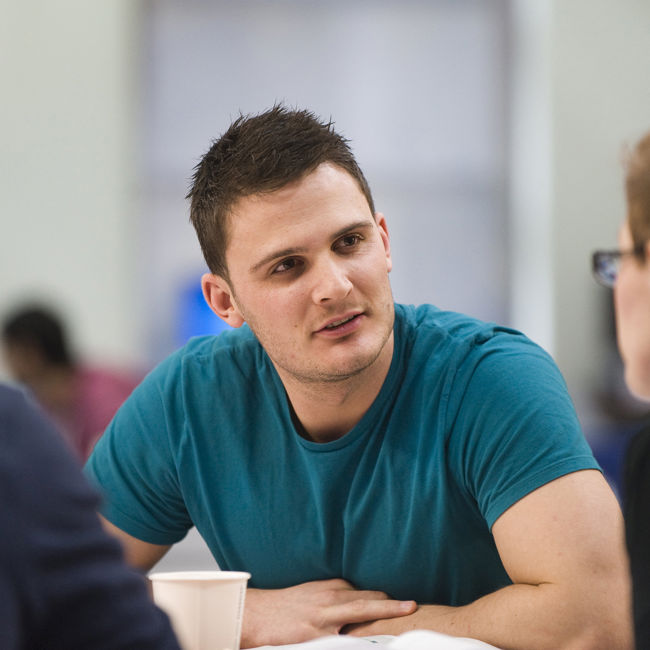 Life at UWS
University of the West of Scotland is one of Scotland's largest and most innovative modern universities. Spread across four campuses in the West of Scotland and our new London campus, UWS offers a unique and unparalleled student experience. 
Going to university is about much more than getting a qualification, it's also the chance to enjoy an exciting social life, gain some independence and make the most of the new opportunities available.
Last updated: 12/06/2020
Course Search
Find your course of interest from our career-focused undergraduate, postgraduate (taught) and post-experience options.