Computer Games Development Honours SHOWREEL
Our UWS BSc Computer Games Development Honours students were tasked with undertaking either a practical or research orientated dissertation that would allow them to develop a game to be used as a showcase piece in their Honours year online portfolios.
Students would primarily develop a game associated with certain principles relating to aspects of games design, evaluate the game via play testing and present their findings. Throughout the course of their dissertations, the students can enhance their development skills using the game engines Unity or Unreal Engine, or specialise in certain strands of game design, such as level design. The work the students perform is highly practical, providing them with rounded skill sets for the Games and Software Development industries, aiding them towards employability.
Gavin Baxter, Lecturer, AR - School of Computing, Engineering & Physical Sciences, UWS
UWS BSc (Hons) Computer Games Development - Honours Showreel
(Students are listed in order of inclusion within the Showreel, noting their dissertation title and game engine used).
Alasdair Hendry
Analysing the Effects of Progression in RPG Games - (Unity)
Daryl Black
Investigating the Incorporation of an Individual Duelling Game Mechanic Utilising the Third Camera Perspective in a MOBA Genre to Enhance Player Satisfaction and Skill - (Unity)
Dylan Gilchrist
Identification of Human Computer Interaction Principles to Produce a Tranquil Environment in VR Games - (VR Oculus Rift & Unity)
Julie Black
Development of a 3D Platform Game to Evaluate Game Aesthetics and Level Design Typologies to Support the Game Dynamics of Fun, Challenge and Reward - (Unity & Maya)
Kenneth Yorke
How Challenge and Difficulty in Video Games Influence Players' Emotions and Game Immersion in the Context of Gameplay - (Unity)
Leon Irving
Investigation into the Impact of Random Chance on Player Experience within Video Games - (Engine/Blender)
Madlen Koleva
Investigating the Association between Visual Aesthetics and Gameplay Experience through the Development of 2D Platformer Game - (Unity 3D)
Ross Kilpatrick
Exploring the Themes of Empowerment, Tension and Immersion in relation to Monster Games - (Unity & Blender)
Stefan Lewis
A Comparative Evaluation of a VR and Non-VR Game to Assess Potential Advantages and Disadvantages in the Context of Gameplay and Player Experience - (Unity, 3D VR game, using Blender)
Steven O'Neill
Assessing the use of VR in the Context of Gameplay and its Effect on Level Design in the Domain of Gameplay Interactivity, Challenge and Engagement - (Unity)
BUILD AN EXCITING CAREER AS A GAMES DEVELOPER
The BSc Computer Games Development combines practical development skills with games design. 
Develop your skills in game programming and game engine scripting for multiple platforms, supported by dedicated games studios and interaction with animation artists.
This is a practical, career-focused degree that encourages you to publish games and demonstrate your work to employers at our end-of-year Digital Futures event.
Major games studios only employ the most talented and business-aware graduates, which is why we emphasise the need to work on real-world tasks and to create a strong e-portfolio and show-reel.
Our multi-skilled graduates work in various industries including games, animation and social networking.
Learn more About Our BSc (Hons) COmputer Games Development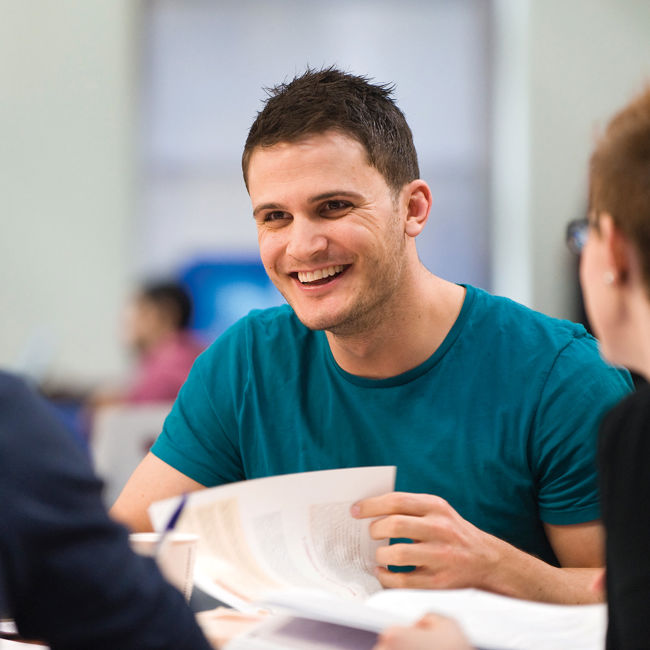 Life at UWS
University of the West of Scotland is one of Scotland's largest and most innovative modern universities. Spread across four campuses in the West of Scotland and our new London campus, UWS offers a unique and unparalleled student experience. 
Going to university is about much more than getting a qualification, it's also the chance to enjoy an exciting social life, gain some independence and make the most of the new opportunities available.
University Life
Last updated: 11/06/2020
Course Search
Find your course of interest from our career-focused undergraduate, postgraduate (taught) and post-experience options.