'The Study of Dielectric Mirror Coatings for Ground Based Gravitational Wave Detectors'
BSc (Hons) Physics Project by Jordan Hill
Albert Einstein theorised in 1905 that what we perceive as the force of gravity is in fact a result of the curvature of space-time. This curvature is suggested to come from large cosmic objects moving through space-time. Humans first detected a Gravitational Wave (GW) on 14 Sept.2015 by Laser Interferometer Gravitational-Wave Observatory (LIGO). This GW came from a two binary black holes merging and, in 2017, the Nobel Prize was awarded to the lead scientists on the LIGO discovery team. In 2018, the LIGO and Virgo scientific collaboration released results from their search.
Since their detection in 2015, the study of Gravitational Waves (GWs) generated from known space phenomena - or new undiscovered ones - is considered a novel way to understand the Universe, providing unique information from remote places along the Universe being unreachable by state-of-the-art telescopes and space vehicles. In 2020-2021, the next generation of mirrors is planned to be implemented in the main GW detector facilities. Accordingly, it is timely to investigate the mechanisms governing the thermal noise in mirror coatings, and to explore new deposition techniques/materials to produce homogenous and large-area mirror coatings with high optical reflectance and low thermal noise.
UWS Physics student, Jordan Hill's Honours project presents the design, fabrication and characterisation of novel mirror coatings for low mechanical loss, high-reflectance and wide-band GW detectors (GWDs). His project also shows the successful fabrication of a metrology system called Q-measurements system (QMS), to measure the mechanical loss of mirror coatings, consisting on single layer (i.e. Ta2O5) and multi-layers based quarter wavelength of Ta2O5 and SiO2. Samples have been annealed for different times and temperatures in order to study the resulting mechanical loss.
The investigation carried out in this Honours project aimed to characterise reduction of the thermal noise observed in mirror coatings at the range of frequencies where GWDs are more sensitive. To this end, this project has been developed at the Institute of Thin Films, Sensors & Imaging (University of the West of Scotland) led by Prof.Des Gibson, UWS in collaboration with Dr.Martin at the Institute for Gravitational Research (University of Glasgow), Prof.Reid (University of Strathclyde) and Prof.Jin Long (University of Tong Ji, Shanghai, China).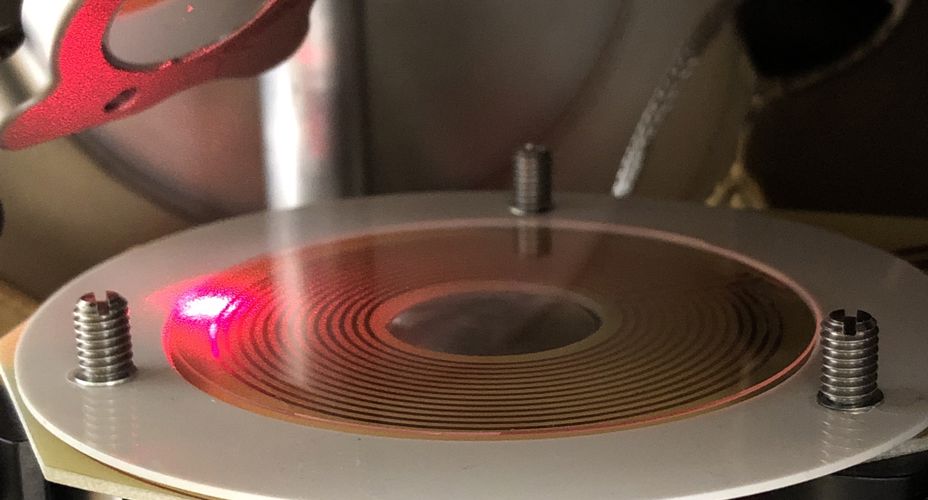 This project aimed to further extend the on-going research developed at the Institute of Thin Films, Sensors & Imaging (TFSI) at the UWS School of Computing, Engineering & Physical Sciences. The research group is working on different areas of investigation around semiconductor thin films deposited by plasma-assisted techniques. The high control over the material properties as a function of the deposition conditions, will allow the application of the resulting thin films in fields such as sensing, imaging and energy systems. Our researchers are focused on the accurate control of the deposition conditions, such as plasma properties, substrate preparation, substrate temperature, to achieve specific material properties - including high reflectivity, high sensitivity gas environments, and high selectivity. The characterisation of thin films is a crucial step towards the development of technology based on thin film materials.
Jordan was involved in the characterisation of mechanical loss in dielectric coatings using a Q-measurements set-up based on Mach-Zehnder interferometer. The thin films were deposited by plasma-assisted techniques at different growth conditions. Jordan's studies comprised the use of laboratory technology including a Class-II He-Ne laser, a high-vacuum chamber and a high voltage amplifier, which he used with technician supervision and support. During his Honours project, he was involved in many aspects, including:
Design and fabrication of a new Q-measurements system, which is the technique used to carry out the basic measurements of the coating mechanical loss at high-vacuum conditions. Jordan was in charge of the system maintaining and the preparation of system manual.

Programming of the interface controlling the data acquisition of the ring-down measurements carried out during all the experiments.

Analysis and simulation of resonance modes in mirror coatings.

Comparison between the results obtained in systems available at different universities.
Dr.Carlos García Nuñez, Lecturer in Physics, UWS School of Computing, Engineering & Physical Sciences
DEVELOP YOUR UNDERSTANDING OF PHYSICS AS A CORE SCIENCE
Accredited by the Institute of Physics (IOP), our BSc Physics degree at UWS will develop your understanding of the fundamentals of physics as a core science, and will build your knowledge and professional skills to prepare you for a career in any area of physics, including industrial applications and academic research.
You will be taught by research-active academics who are specialists in their field. UWS is part of a group of Scottish universities which have formed a research alliance with the aim of placing Scotland at the forefront of physics research.
There is high demand for physics graduates in Scotland and around the world, from industries including microelectronic telecommunications, optics and energy. Physicists are also in demand in the public services, including in schools and hospitals, the civil service and research laboratories. UWS graduates now work with major companies including BAE Systems, Fujitsu, Motorola and Nikon.
BSc (Hons) Physics with Education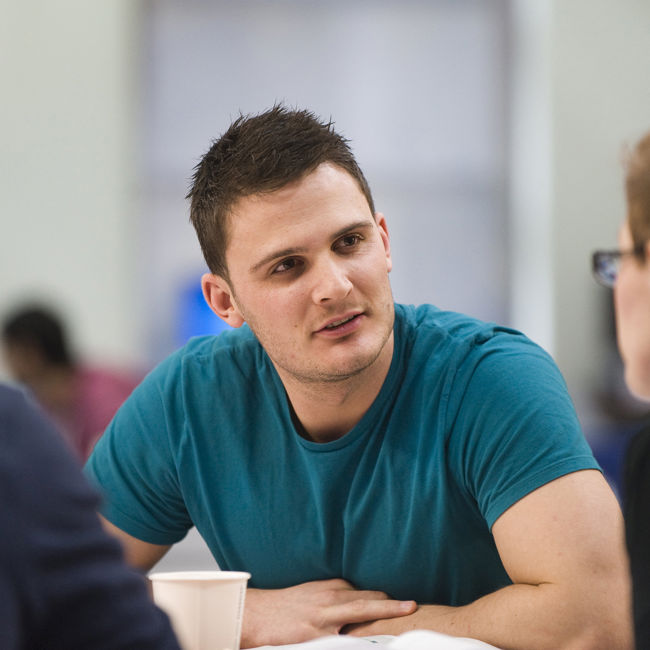 Life at UWS
University of the West of Scotland is one of Scotland's largest and most innovative modern universities. Spread across four campuses in the West of Scotland and our new London campus, UWS offers a unique and unparalleled student experience. 
Going to university is about much more than getting a qualification, it's also the chance to enjoy an exciting social life, gain some independence and make the most of the new opportunities available.
Last updated: 19/06/2020
Course Search
Find your course of interest from our career-focused undergraduate, postgraduate (taught) and post-experience options.