Criminal Justice - Parliamentary Engagement
Our Social Sciences students from the BA Criminal Justice course within our UWS School of Education & Social Sciences have been engaged in learning about working in criminal justice. Since criminal justice and criminology is inherently political, they were in the process of learning about the levels of power and how decision making on criminal justice issues are made and therefore recently engaged in a group study visit to the Scottish Parliament in Edinburgh.
Prior to sitting in the public gallery of the Parliament to watch a live session of First Minister's Questions, they met with the Scottish Government Minister for Community Safety, Ash Denham MSP in order to see the decision making processes first-hand and ask her questions about devolved aspects of criminal justice. The students also engaged in a seminar with Scottish Government researchers on how to use government statistics effectively.
Pictured here with the Minister, Ash Denham MSP, are the students who engaged in this Scottish Parliament visit: Chloe Aitken, Caroline Campbell, Chelsey Crosbie, Chloe Herron, Louise Jones, Caitlin McKenna, Nicole Plunkett, Samantha Richmond, Megan Smith, Stephanie Spence and Alice Towers.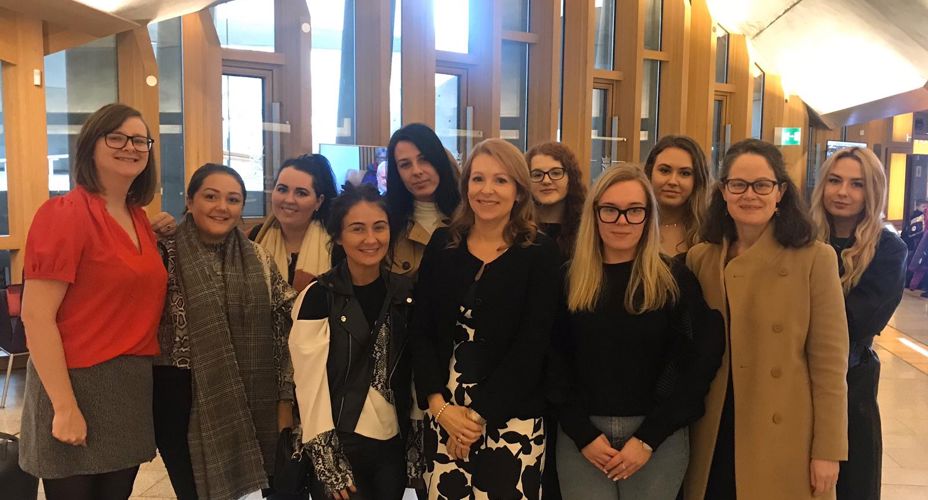 Also within our group of BA Criminal Justice students is Stephanie Spence, who was awarded the prestigious Carnegie Summer Vacation Award when she worked alongside the Scottish Children's Reporting Agency to evaluate the impact of new mock-hearing training on practitioners across Scotland. Successfully completing this research, Stephanie wrote a report for SCRA and based her course dissertation on these findings. The SCRA will use these recommendations to help shape future training of practitioners and Stephanie has also since become a volunteer with the organisation.
A number of our UWS Criminal Justice students have also recently secured volunteering opportunities as panel members in the Children's Hearing System; have managed to secure jobs working alongside the homeless community, a number have secured employment working within residential homes within Scotland and many are going on to apply for Postgraduate positions. So, even in these times of a global pandemic crisis, we are proud that they have been successful in furthering their future careers.

Dr Johanne Miller, Lecturer - Criminal Justice & Criminology, UWS School of Education & Social Sciences
STUDY AT UWS
The UWS BA Criminal Justice is the only degree of its kind in Scotland. It prepares students for employment in:  the police and prison services; criminal courts and the fiscal service; the third sector criminal justice services; restorative justice and mediation; community safety; and working with offenders, victims and witnesses and general administration and management. 
Crime and its understanding are important high-profile issues in modern societies. In this degree, areas of study include: Criminal Justice Theory; Criminal Justice Research; Criminal Justice Policy; and Criminal Justice Processes and Institutions. The course focuses not only on Scotland, but the UK, Europe and beyond. Our Social Sciences students acquire a range of key transferable critical, analytical and evaluative skills.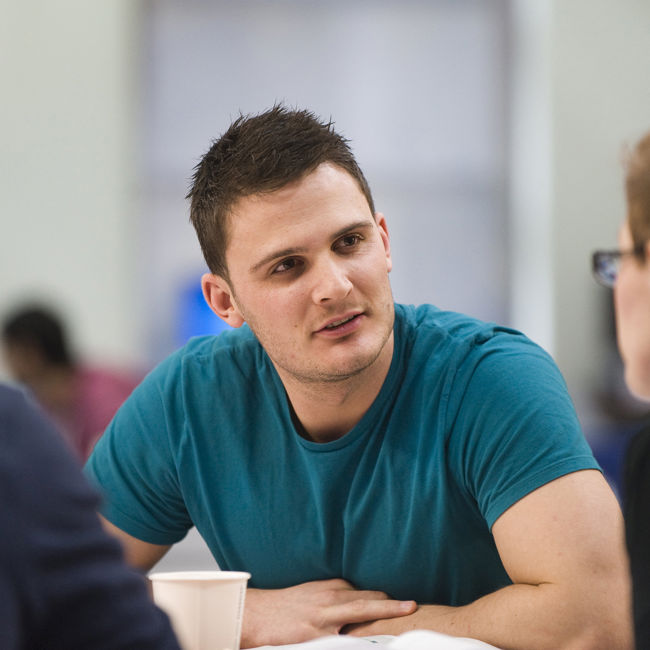 Life at UWS
University of the West of Scotland is one of Scotland's largest and most innovative modern universities. Spread across four campuses in the West of Scotland and our new London campus, UWS offers a unique and unparalleled student experience. 
Going to university is about much more than getting a qualification, it's also the chance to enjoy an exciting social life, gain some independence and make the most of the new opportunities available.
Last updated: 12/06/2020
Course Search
Find your course of interest from our career-focused undergraduate, postgraduate (taught) and post-experience options.