Computer Games development– celebration of student work 2021
During the academic year 2020-21, our Computer Games Development Honours students were tasked with undertaking a game development project of their choice that would illustrate the culmination of the practical skill sets they had acquired during their time at UWS. Throughout the duration of the Honours year the students enhance their learning using major game engines such as Unity and Unreal Engine and modelling software like Autodesk Maya or Blender. Though practical in focus, the students are assigned, under staff supervision, to investigate practical areas pertinent to games development such as games AI and level design.
The dissertation process is designed to enhance the graduate capabilities of our students, providing them with skills necessary to work in a games studio or within the wider sphere of the computer science industry. Despite being able to showcase their aesthetical design and development capabilities, the dissertation writing equips the students with generic core work-ready skills such as planning and time management, identifying and synthesising key information and being able to present and articulate their work to staff and the wider games community.
Throughout the dissertation life cycle, our students are encouraged to proactively showcase their work to potential employers via social media platforms that include LinkedIn, Twitter and ArtStation. The culmination of the Honours projects results in an annual student showcase showreel where we can proudly illustrate the success and hard work of our students to the wider academic and games industry communities.
UWS BSc (Hons) Computer Games Development - Honours Showreel
(Students are listed in order of inclusion within the Showreel, noting their dissertation title and game engine used).
Kieran Lewis
The effects of Instructional Level Design and Tropes in Survival Horror games and the association between design typologies – (Unity, Autodesk Maya)
Steven Benson
Analysing how atmosphere and aesthetics effects the players' mood and immersion/cognitive flow in games – (Unreal Engine, Autodesk Maya)
Michael McAlinden
Investigating the use of driving simulators for real world training – (Unity)
Tilman Raendchen
Investigating how sound design affects interactivity and immersion in an interactive environmental narrative game – (Unreal Engine, Adobe Photoshop).
Stephen Honnan
Electronic Music Genre and its effect on Tactical Immersion, Player Performance and User Experience in Virtual Reality Rhythm Games – (Unity, Oculus Quest, Blender, Adobe Photoshop)
Samuel Devaney Stewart
Investigating how 2D puzzle games can facilitate and support problem-solving skills through player engagement, immersion, and cognitive awareness – (Unity)
Julian Kelly
Investigation into ludonarrative dissonance and player experience with computer games – (Unity, Autodesk Maya)
Bruno Casas Pescador
Physical training and rehabilitation through VR entertainment – (Unity, Oculus Quest 2 with Oculus Link)
Aidan McGeady
Research into immersion within video games and its impact on enjoyment – (Unreal Engine)
Blair Alcock
The effect of moral choices in video games regarding player response and immersion – (Unity, Autodesk Maya)
Brendan McNally
Reviewing the State of the Art of Retro Games – (Unity)
Michalis Antonas
Investigating the level design principles that are required to develop a truly convincing survival horror game – (Unreal Engine 4)
Kristofer Stevenson
Investigating Players' Preferences and Experience When Upgrading Virtual Characters in First Person Shooter Games – (Unity)
BUILD AN EXCITING CAREER AS A GAMES DEVELOPER
The BSc Computer Games Development combines practical development skills with games design. 
Develop your skills in game programming and game engine scripting for multiple platforms, supported by dedicated games studios and interaction with animation artists.
This is a practical, career-focused degree that encourages you to publish games and demonstrate your work to employers at our end-of-year Digital Futures event.
Major games studios only employ the most talented and business-aware graduates, which is why we emphasise the need to work on real-world tasks and to create a strong e-portfolio and showreel.
Our multi-skilled graduates work in various industries including games, animation and social networking.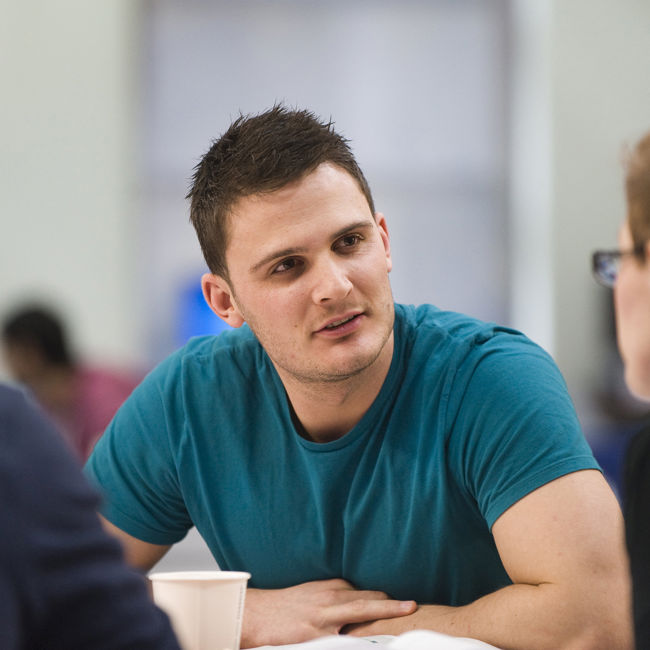 LIFE AT UWS
University of the West of Scotland is one of Scotland's largest and most innovative modern universities. Spread across four campuses in the West of Scotland and our new London Campus, UWS offers a unique and unparalleled student experience. 
Going to university is about much more than getting a qualification, it's also the chance to enjoy an exciting social life, gain some independence and make the most of the new opportunities available.
Last updated: 06/10/2021