EUROS ADVENTURE
While the rest of the country was gripped with football fever over the summer, UWS MSc Sport Coaching student Mark McGuigan (pictured below), was in the thick of the action. Mark, who had a semi-professional football career of his own, was completing his research project with the Croatian national team as they reached the last 16 of the tournament.
Mark's research focused on the Croatian performance analyst specifically. "I wanted to investigate the cognitive and decision-making processes of a high-level football performance analyst during opposition analysis and examine what influences the development of analyst competence," says Mark. "The Croatian analyst has a wealth of expertise having worked at a professional level for 13 years and it was great to have the opportunity to work alongside him during this project."
Mark is currently in the process of re-writing a paper for publication with his supervisors but he was kind enough to share with us some of the key findings and implications from his work!
The coach-analyst relationship was identified as being a critical factor in the development of expertise and competence within the analyst's role.
His findings implied that to work in high performing football environments, an in-depth understanding of football strategy and tactical awareness was required along with the ability to assess, problem solve and develop suitable solutions.
These findings have implications for novice or aspiring performance analysts as it has the potential to direct and even expedite their learning and development based on the practice of an expert contemporary.
Further research could lead to developmental frameworks or learning resources being created for novice practitioners.
Mark's research is the first study to explore high level analyst cognitive abilities and provides an initial understanding of the competences required to perform the role at an elite level.
Working with Scotland
Prior to the Euros, Mark also had the opportunity to work with the Scottish FA's head analyst in preparation for the group stage matches against Czech Republic, Croatia and England.
"It was an excellent experience," says Mark. "It allowed me to develop my applied performance analysis competence as well as creating in-depth opposition analysis reports for the analysis department and coaching staff."
The future
Following graduation from the MSc Sport Coaching programme Mark has accepted a UWS PhD Studentship with Celtic FC and has retired from his football career to focus full-time on his studies.
"The general focus of my PhD will be examining the impact of training and match load on the players within Celtic's academy. I'll be investigating the physiological, psychological and emotional wellbeing of the youth players to identify potential changes to current practice for medical staff, coaching staff and players."
Paying tribute
Programme Leader on the MSc Sport Coaching programme, Hayley McEwan, has been impressed not only with the outstanding research work Mark has been producing, but on his overall commitment to his studies.
"Mark has shown that studying for a master's degree part-time can be balanced with full-time work and a career playing football," says Hayley. "Mark has truly flourished whilst at UWS. Developing a professional connection with a highly skilled and knowledgeable expert with the Croatian national team demonstrates Mark's personal qualities as well as his potential in research. The staff look forward to following Mark's journey on the PhD, but also to his continued involvement on the MSc by sharing his own experiences to inspire other students."
Msc Sport Coaching
Our MSc in Sport Coaching aims to advance your coaching skills through the application of science to sport in your coaching context. It draws on a range of disciplines including sport psychology, sport conditioning, and performance analysis. Whether you coach children, elite youth performers or talented masters athletes, the course is designed to provide support in the application of scientific principles to challenge and enhance your coaching practice.
You will be supported by experts with extensive experience in sports practice and research. This support will be tailored to your coaching needs and the environment you coach within. For example, coaches with an interest in developing psychological skills with their athletes may focus on the development of a sport psychology intervention or educational workshop to meet their athlete's needs. You will have the opportunity to specialise (e.g. strength and conditioning, performance analysis, sport psychology) within the two Supervised Experience modules and work with a highly experienced, research-active supervisor to develop bespoke interventions for your coaching context.
The Division of Sport and Exercise has an enthusiastic and committed staff team that provides a supportive learning environment and a flexible approach to study. Sport Coaching is offered at our state-of-the-art Lanarkshire Campus.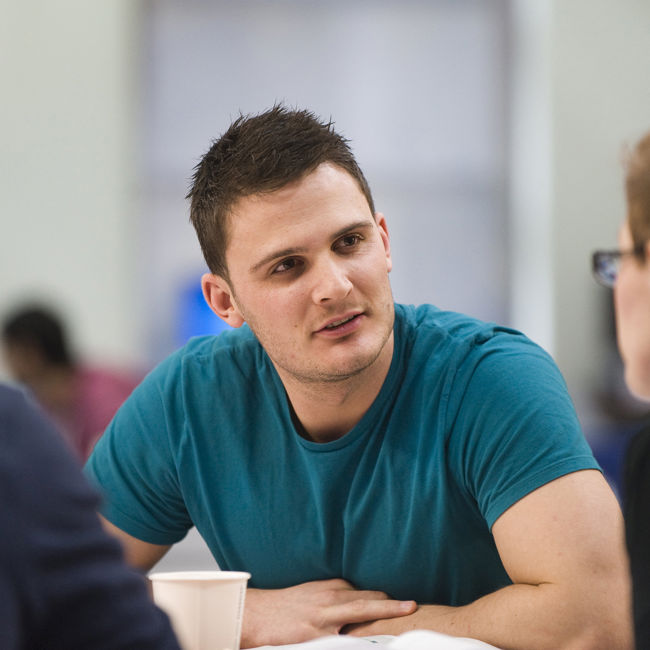 LIFE AT UWS
University of the West of Scotland is one of Scotland's largest and most innovative modern universities. Spread across four campuses in the West of Scotland and our new London Campus, UWS offers a unique and unparalleled student experience. 
Going to university is about much more than getting a qualification, it's also the chance to enjoy an exciting social life, gain some independence and make the most of the new opportunities available.
Last updated: 08/09/2021