First cohort of Paramedic Science students thrive
In September 2020, UWS welcomed its first cohort of BSc Paramedic Science students and it's fair to say we've been blown away by the hard work, dedication and commitment that they have shown in what was a challenging year for all involved as a result of the COVID-19 pandemic.
Our students have engaged with the programme and documented their experience throughout through blogs and vlogs to share with others what studying to be a paramedic is like. When it has come to the academic side of things too, their work has been of the highest standard.
Below we celebrate just some of the things our students have been involved with in their first year on the course.
Term 1 reflections
It's always important for our students to reflect on their study and during Term 1, some of our students blogged on their experiences of the programme so far and why they decided to apply to study. You can read more about what students Debbie Sinnett, Nicola Martin and Rachel Taylor had to say at the link below:
Paramedic Science students embark on our new course
Poster competition
As part of the Investigation and Communication module our students demonstrated their work in a poster competition. Prizes were awarded to the first and second placed posters below.
1st prize
'The Importance of a Dynamic Risk Assessment in Paramedic Practice?'
Rachel Taylor, Rebekah Allison, Courtney Bennett, Chloe Mason and Jack Rafferty


2nd prize
'Fae Heehaw Tae Neenaw'
Emillie Carson, Jennifer Spencer, Isla McNeill, Megan Nicolson and Ellie Williamson


Paramedic Society
In partnership with our students and the Students' Union we have established an active Paramedic Society at the University. Below you can hear from the Vice-President of the Society, Kathryn McMullen, speaking about her experiences of the programme and the benefits of the Society.
Students in action
Our students learn in state-of-the-art facilities at our new Lanarkshire Campus and benefit from Scotland's newest simulated nursing, midwifery and paramedic teaching environment. The photo reel below shows some of our students in action, including in our Simbulance.
UWS's BSc Paramedic Science programme
Prepare for a career as a paramedic with UWS's BSc Paramedic Science programme.
This programme will help you develop confidence, compassion and the skills required to deliver high-quality care for a challenging career in frontline emergency care.
On successfully completing this programme you'll be eligible to apply for registration as a paramedic with the Health and Care Professions Council (HCPC).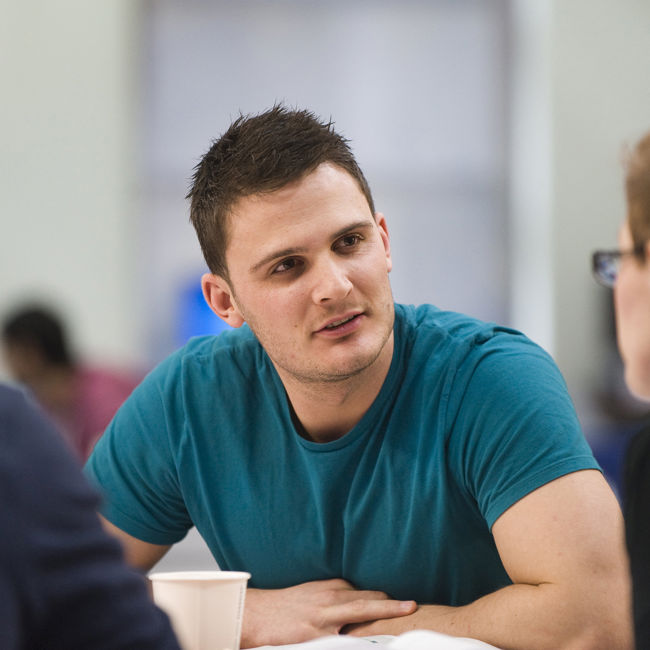 LIFE AT UWS
University of the West of Scotland is one of Scotland's largest and most innovative modern universities. Spread across four campuses in the West of Scotland and our new London Campus, UWS offers a unique and unparalleled student experience. 
Going to university is about much more than getting a qualification, it's also the chance to enjoy an exciting social life, gain some independence and make the most of the new opportunities available.
Last updated: 08/09/2021