REFRAMING DISABLITY
A thought-provoking short film about disability and inclusion was produced for the BBC by a team of talented students from the University of the West of Scotland.
Four undergraduate students – from the University's highly regarded School of Business & Creative Industries – produced the feature for the 50:50 Equality Project, aimed at increasing diversity within the BBC.
BA Filmmaking and Screenwriting student Keir Jarvie; and BA Broadcast Production TV and Radio students Liska Pleines, Jamie Leckie and Rachel Watson, had their idea commissioned after pitching to a BBC panel, beating other pitches from across the country.
The film looks at the work undertaken by the BBC 50:50 project, exploring how it has increased the representation of disabled people across the organisation. It also examines hidden disabilities, such as autism.
Broadcast Production lecturer Kate Cotter, who guided the students through the pitching process, said: "Working with the BBC's 50:50 project was a fantastic opportunity, both for us as an institution, and, more importantly, for our students.
"It really encouraged our students to consider the importance of diversity in their work. We hope this experience helped them develop skills which will stay with them for the rest of their career."
She added that she was impressed by the quality of the film they produced: "I am genuinely delighted by the quality of their film. It is incredibly thoughtful and, and powerfully communicates the 50:50 message."
The students, who did not all know one another before starting work on their pitch, said they were proud of what they had achieved.
Broadcast Production student Liska Pleines, who directed the film, said: "This was a brilliant opportunity, and I am so grateful to have had the chance to highlight the work done as part of this important initiative.
"The 50:50 project has done so much to include people with disabilities in the conversation surrounding inclusivity in the industry.
"We all learned a lot from working on this project, not only from the perspective of pitching and skills, but also from the perspective of how impactful representation is, and continues to be."
The film was screened at the BBC's 50:50 Festival in April 2021 and is available to watch on the BBC website.
Credits:
Co-Producer and Camera Operator: Keir Jarvie
Video Editor: Jamie Leckie
Director: Liska Pleines
Co-Producer, Script-writer and Sound Operator: Rachel Watson
BA (Hons) Filmmaking & Screen Writing
The BA (Hons) Filmmaking & Screen Writing programme will help you develop the essential creative, critical and professional skills required to work in cinema, TV and related industries.
The programme will help you build up a portfolio of work and provide you with experience of post-production, research, scriptwriting and camera operation.
Modules are taught by industry professionals and our range of masterclasses are led by internationally- acclaimed directors, cinematographers and writers.
As well as having access to the latest digital film technology, you'll also have the opportunity to work out of UWS's teaching space at Glasgow's Film City – Scotland's filmmaking hub.
BA (Hons) Broadcast Production: TV and Radio
UWS's BA (Hons) Broadcast Production: TV and Radio programme will prepare you for success in the broadcast industry.
Led by experienced teaching staff, the course combines theory and practice-based learning to give you a thorough understanding of television, radio and other modern digital media.
You'll work in UWS's radio and television studios, which feature the latest broadcasting facilities and digital sound and video editing suites, helping you develop the practical skills in demand.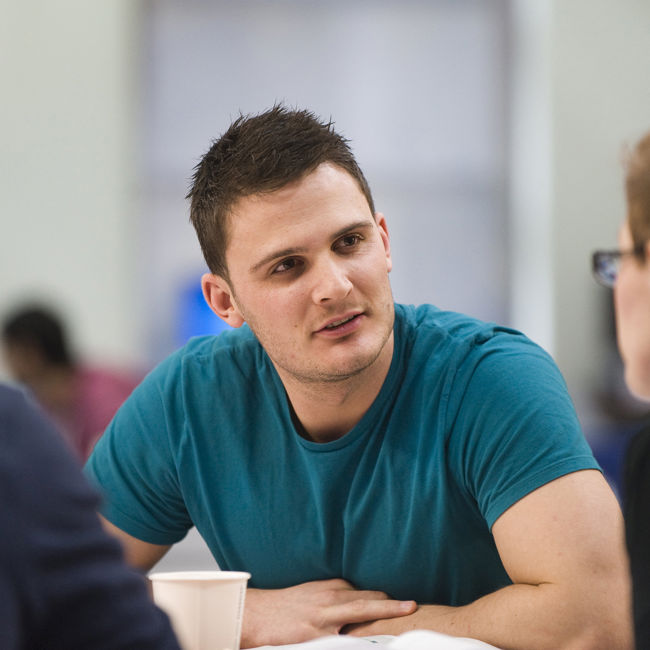 LIFE AT UWS
University of the West of Scotland is one of Scotland's largest and most innovative modern universities. Spread across four campuses in the West of Scotland and our new London Campus, UWS offers a unique and unparalleled student experience. 
Going to university is about much more than getting a qualification, it's also the chance to enjoy an exciting social life, gain some independence and make the most of the new opportunities available.
Last updated: 06/10/2021