A new way to get a degree
Graduate Apprenticeships (GAs) offer an alternative to the traditional routes into university education. If you're currently in work but have the talent to study to Honours degree level, or if you're thinking about leaving school but would prefer to go into work rather than become a full-time student, a Graduate Apprenticeship is for you.
A GA will enable you to complete an Honours degree at the same time as working, and in the same time as it would take if you were studying full-time.
The split between work and study is roughly 80:20, so you'll spend most of your time at work. You will also earn a wage while you are studying, meaning you can complete a degree without getting into debt.
Get a job, get paid & get qualified
This combination of working, learning and earning means you will be able to apply the things you learn in your degree to your workplace and vice versa.
Unlike traditional routes into degree-level education, you're already in work so won't need to start looking for a graduate job once you've completed your degree.
UWS is currently recruiting for five Graduate Apprenticeships degree courses. Full details of these degrees can be found using the links below:
These degree courses are only offered as part of the Graduate Apprenticeship programme.
In the future additional Graduate Apprenticeships matched to growing sectors of the economy will be developed. These will be advertised when they become available.
Eligibility
To apply to become a GA you must be:
Living and working in Scotland.
At least 16 years old (although some employers require a minimum age of 18 due to health and safety considerations in their sector). There is no maximum age set on who can become a GA.
Employed in a relevant role – a GA is a full-time job which allows you to gain an Honours degree in the same amount of time as it would take to complete if you were in full-time study. 

Full eligibility conditions are available on SAAS website here.
Entry requirements
Entry requirements for GAs will depend on which apprenticeship you are applying for.
Typically, we would expect a minimum four Scottish Highers (or equivalent) at BBBC or equivalent.
Your application will be assessed on an individual basis, taking into account any qualifications and previous industry experience you have.
If you have already completed a Foundation or a Modern Apprenticeship in a related subject, this will also contribute towards meeting the entry requirements.
Funding
GAs are fully-funded, which means you will not pay tuition fees. GA entrants from September 2021 must apply for SAAS funding. Full details are available here
As a full-time apprentice you will also receive a wage from your employer.
Any additional costs in relation to books, course materials and travel should be discussed with your employer.
Accelerate your career
GAs have been mapped to professional body standards so Graduate Apprentices will be able to apply for membership to relevant professional bodies upon graduation.
In addition, you may be able to progress through professional standards and accreditations at a faster pace.
Apply
If you're already in employment but you have the potential to study at Honours degree level, speak with your employer to find out whether they have plans to get involved in Graduate Apprenticeships.
If you are a school leaver or not in employment but think that a Graduate Apprenticeship could be for you, you apply for one the same way you'd apply for a job.
Graduate Apprenticeships vacancies offered by UWS will be advertised on our website and on Skills Development Scotland's dedicated apprenticeships website.
Alternatively, you can register your interest in the apprenticeships we offer and we'll let you know when a suitable employer is recruiting. To register, email: apprenticeships@uws.ac.uk.
Due to the way Graduate Apprenticeships are funded, only students who have the right to live and work in Scotland can apply. You may be required to provide evidence as part of the application process.
The University is committed to looking after any information that you make available to us during your time at the University. Find out how the personal information which you supply to us may be used here.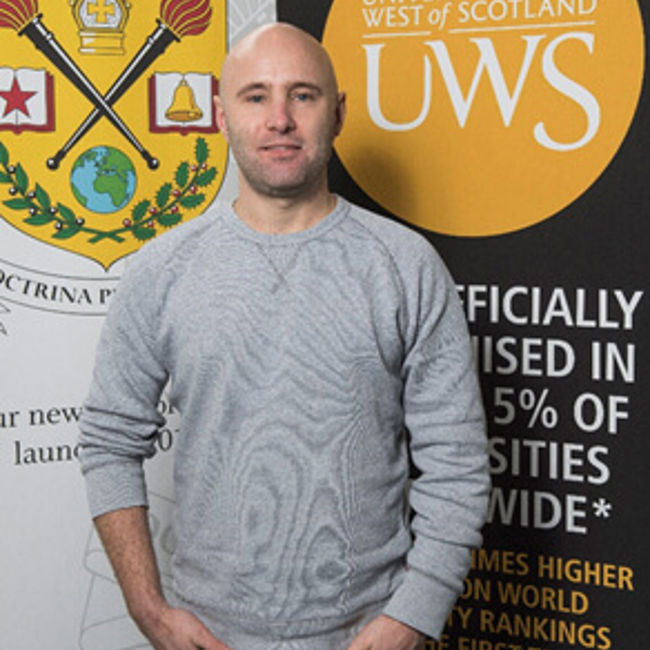 Engineering a bright future at UWS
Andrew Begg, who lives in Glasgow, works as a Technical Services Engineer at Newsprinters' Eurocentral operation in Glasgow. He benefited from undertaking a Graduate Apprenticeship (GA) in Engineering Design & Manufacture at the University's Paisley Campus.
Andrew, who graduated in 2019, said: "I have worked as a mechanical engineer in manufacturing for 19 years which included a five year apprenticeship which began in 1998. I am committed to lifelong learning and during that time I gained an HND in mechanical engineering and an HNC in mechatronics ending in 2006. Over the last two years I have gained a CMI Level 5 in management and leadership.
"I was attracted to the GA course at UWS as I felt the content mix of core engineering and engineering management skills were a good progression from my previous experience. Studying at degree level is something I wanted to achieve for a long time but due to work commitments attending a traditional university course was not possible."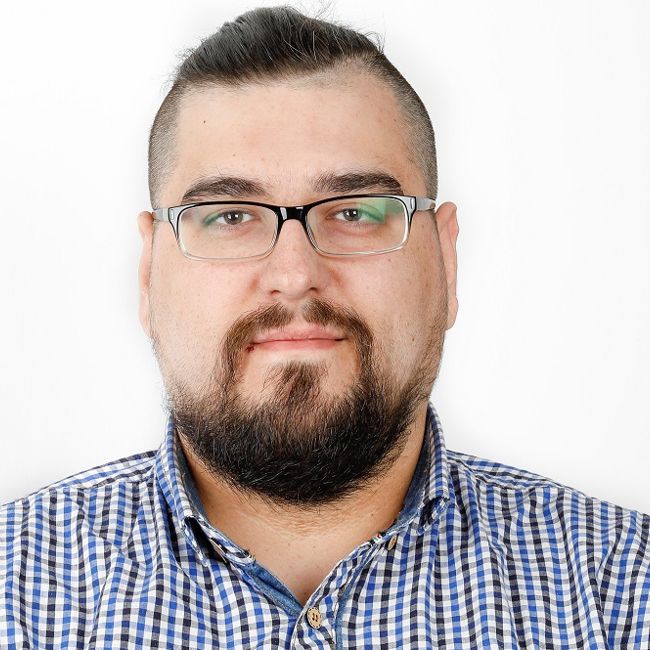 Arnold Clark employee benefits from UWS GA
Radoslaw Lewandowski, who holds the post of Associate Software Engineer at Arnold Clark, has just completed his GA programme at UWS and has already seen the benefits of the course in his job.
He said: "I have gained a lot of practical, hands on development experience during my time completing my GA which helps me in my current role to develop new software.
"I was always interested in IT and the UWS GA gave me the opportunity to be able to advance my career and gain academic qualifications whilst also still being able to provide for my family. Software developers are in high demand and I am delighted to have undertaken the course. UWS is a great university and its new modern campus in Lanarkshire is a great place to study."
"The UWS GA gave me the opportunity to be able to advance my career and gain academic qualifications whilst also still being able to provide for my family."
Arnold Clark has been involved in the University's GA offering since August 2017. David Peters, Head of Digital Solutions at Arnold Clark, said: "Our UWS Graduate Apprentices go straight into the workplace from day one and are embedded into the business early, interacting with teams and getting hands on experience of the agile software development process.
"Graduate Apprenticeships provide a number of benefits, the main one is the ability for us to develop our apprentices in a way that is unique to our business."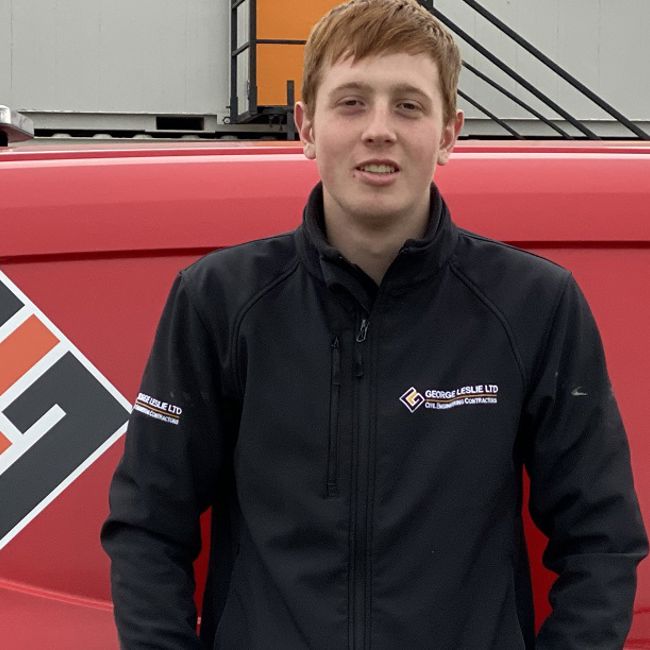 Engineering success thanks to the UWS
Max Blanchflower is benefiting from studying the UWS GA in Civil Engineering along with a full-time post as a Trainee Site Engineer at George Leslie.
Max, who is now in the second year of BEng (Hons) Civil Engineering GA, said: "The Graduate Apprenticeship has been a fantastic opportunity for me, enabling me to have a full-time job whilst studying towards a degree. The GA will really help my career development at George Leslie and my goal of becoming a fully-qualified engineer.
"There are so many benefits of studying a GA – the hands-on skills that you learn can be applied immediately to the workplace."
Last updated: 20/04/2022