Covid-19 Update
Due to the ongoing Covid-19 pandemic and uncertainty around the future situation in various overseas locations, the University has suspended any study abroad / mobility programmes in academic year 2020/21.
The situation will be kept under review.
See the world with UWS
UWS is an international university with a global outlook. This approach is embedded in what we teach, why we teach and how we teach it. We attract students from across the globe and encourage our students to spend time abroad, equipping you to take advantage of the best international opportunities available.
Why study abroad?
Spending time studying abroad can be a hugely rewarding experience. You can explore new cultures, meet new people and try things you might never have got the chance to, all at the same time as working towards your degree.
Students who have completed study abroad tell us that they feel they've grown in confidence and self-reliance, as well as developing a network of friends and contacts.
Study abroad is a great opportunity to learn a language through immersion – whether you are currently studying a foreign language or want to learn a new one.
Some of our students just want to see a different part of the world. Whatever your interest, there are lots of options to study abroad with a degree from UWS.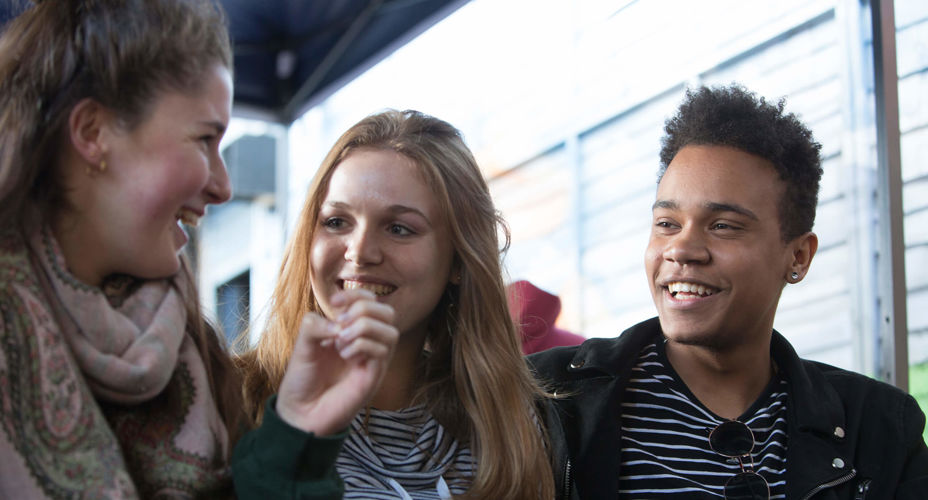 Erasmus+
The EU Erasmus+ programme enables you to study or work with institutional partners in 32 countries across Europe, at the same time as completing your studies at UWS.
Study placements normally take place in the third year of your undergraduate studies, last between two and 12 months and are part-funded by the EU.
Many of our education partners teach in English, but these trips are a great opportunity to learn a new language or to polish your foreign language skills through immersion.
Overseas study outwith the EU
We encourage our students to take advantage of the ability study beyond the EU in countries including the United States and China.
If you want to study outside the EU, we'll help tailor your programme to ensure you receive full academic credit for your time abroad, which will count towards your overall degree award.
Visas and immigration
You will need to satisfy the immigration and visa requirements for entering the USA or China. You can find out more information about visa requirements through each country's Embassy:
There are no additional tuition fees to pay, however, you will have to cover your travel and living expenses during your time abroad. This includes accommodation fees, which will normally be halls of residence provided by the partner institution.
Learn a language
We strongly believe in the benefits of learning a foreign language. That's why most of our courses enable you to learn French, German or Spanish at the same time as completing your degree.
Learning a language as part of your degree is optional, but it can help to improve your cultural awareness, give you a broader international perspective, and it looks great on your CV.
Our language classes focus on everyday conversational language skills that you'd use with friends, at university and in work. Most of our classes are taught by native speakers and cater for a range of abilities – from total beginners to more fluent speakers who can take part in language immersion courses which are delivered almost exclusively in a foreign language.
If you're thinking about studying abroad during your time at UWS, why not get a head start by learning the basics before you go?
Course Search
Find your course of interest from our career-focused undergraduate, postgraduate (taught) and post-experience options.
Last updated: 07/08/2017