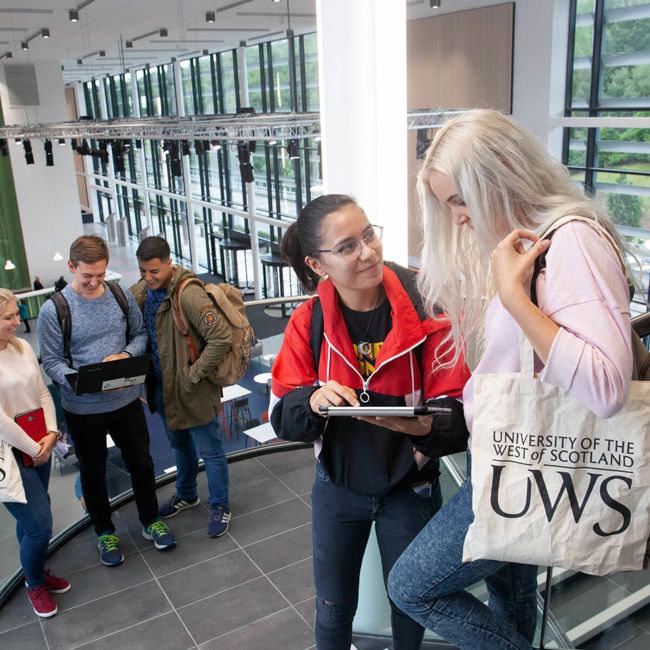 On-campus experience days
Are you interested in joining UWS as a student in 2022 or beyond? We are now offering in-person Campus Experience days throughout November to allow you to get a taste of what life might be like at university. Sign up today!
sign up for on-campus experience days
Kick-start your career
Should I go or not to go to university? This is one of the most important decisions of your life and will play a crucial role in shaping your future career.
If you're about to leave school and thinking about further study – or perhaps you're already in work but looking to get more from your job – an undergraduate degree can give you the skills you need for the career you want.
At UWS, our career-focused courses are designed to equip you with the knowledge, experience and confidence to succeed in today's job market. Our courses will help you kick-start your career.
The following sections give more information about what makes UWS a great place to study. If you have any questions or would like to talk to someone about your options, please email ask@uws.ac.uk or call +44 141 849 4101.
If you live outside the EU, check out our dedicated area for international students.
A modern success story
Although UWS was founded in 2007, it can trace its origins back to 1897. Born out of the industrial revolution, for 120 years we have been helping people develop their knowledge and skills to contribute to society.
We're one of the best performing modern universities in Scotland and ranked in the world's top 130 universities under 50 years of age in the Times Higher Education Young University Rankings 2021.
With over 60 undergraduate courses on offer across a range of industries and job roles you're sure to find the right course for the career you want.
Our students are highly satisfied with the quality of teaching and their overall experience as a student at UWS. We were rated as top ranking in Scotland the National Student Survey (NSS) 2019 for the following areas: Chemical, Process & Energy Engineering / Chemistry / Information Systems / Marketing / Mental Health Nursing / Physics / Initial Teacher Training. We also rank in the top 5 Scottish providers for Adult Nursing / Biosciences / Law / Mechanical Engineering / Media Studies.
In the most recent analysis, 95.5% of UWS graduates are in work or further study six months after graduating (source: Higher Education Statistics Agency, 2016/17).
SPECIALIST, INDUSTRY-LEADING COURSES
Every year, more than 19,000 students choose UWS to develop the academic knowledge and industry-relevant skills they need for a successful career.
That's why our undergraduate degrees combine academic learning with work placements and work-related practical assessments, giving you experience of what it's like to work in your area of study.
71% of our courses include work-based or work-related learning.
As well as gaining hands-on experience, you'll develop useful industry contacts and improve your employment prospects, helping you to get a good job when you leave university.
You'll also develop wider life skills, such as budgeting, teamwork, working to deadlines which will stand you in good stead in your career.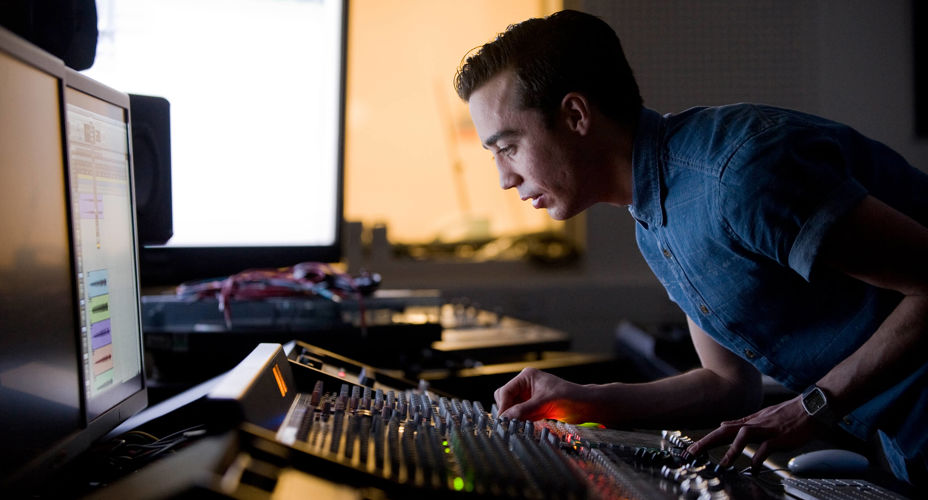 Top employment prospects
More than one in three students begin their graduate career with companies or organisations they completed their undergraduate work placements with. We work with a range of top employers, including:
Rolls-Royce
GSK (GlaxoSmithKline)
Balfour Beatty
IBM
Hilton
BBC
Channel 4
Network Rail
HP (Hewlett-Packard)
Standard Life
Clydesdale Bank (CYBG)
In the most recent analysis, 95.5% of UWS graduates are in work or further study six months after graduating (source: Higher Education Statistics Agency, 2016/17).
Having 'real-world' experience whilst still in university was invaluable. It provided me with a platform to learn and understand how the vendor-client relationship works, as well as how to manage expectations and deliver projects. In the job market, it gave my CV the edge and made me stand out from the crowd when applying for a role. It gave me the head-start I needed in getting the career I had always wanted.
Niaz Ghafoor – Management Consultant, Capgemini Consulting. Niaz is a UWS BA (Hons) Business graduate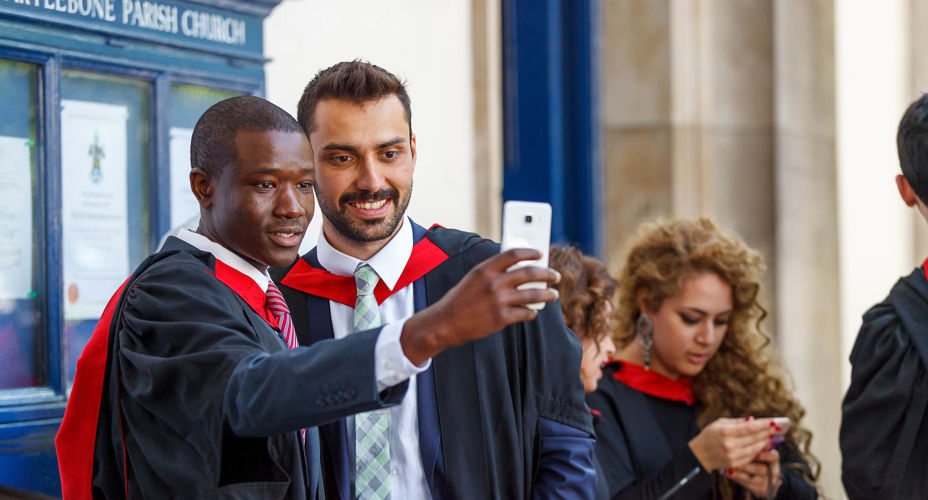 An International Community
UWS is successful in attracting students from across the globe who come to us to access world-leading education which is internationally recognised and respected.
Our international students help to make UWS a culturally diverse and exciting place to study.
From Ireland to India, from the Seychelles to Singapore – our students are drawn from 139 different nationalities in 2020.
2300 students engaged in UWS trans-national education initiatives studying UWS degrees in-country in 2020.
Many of our degrees allow you to learn a foreign language as part of your degree in addition to study abroad options with our international education partners.
So if you're thinking about travelling or working abroad after you graduate, a degree from UWS can give you the perfect foundation.
Investing in our facilities
UWS is arranged over five campuses, each with its own individual character, architecture and social-scene. Whichever campus you choose you'll have access to modern accommodation, varied extra-curricular activities and excellent teaching and study facilities.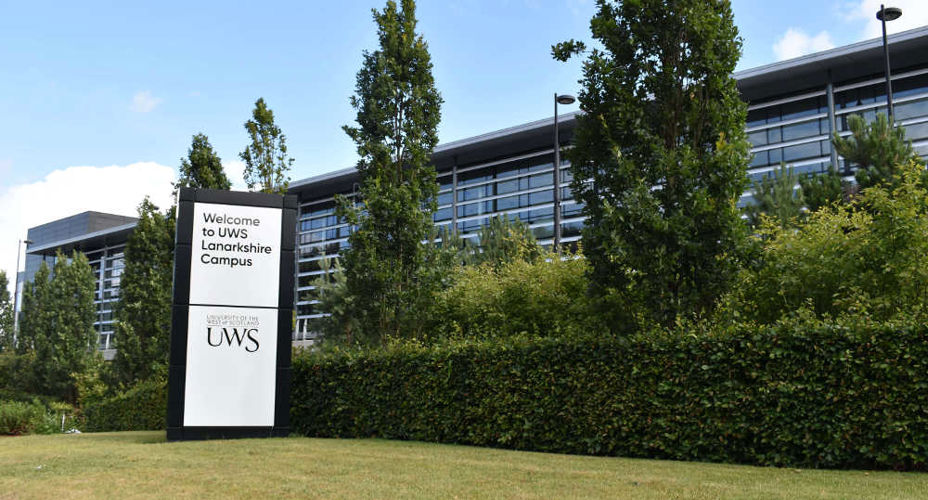 Scottish Campuses
Our Scottish campuses are located within historic towns that allow easy commuting to Scotland's largest city, Glasgow and Scotland's capital city, Edinburgh.
Scotland's arts and cultural scene is second to none. With plenty of museums, art galleries, pubs, clubs and shopping, there are entertainment options for everyone.
Our award-winning* Lanarkshire EcoCampus will be one of the most environmentally-friendly, dynamic and vibrant learning spaces anywhere in the UK.
* UWS Lanarkshire Campus was winner of The Guardian University Awards 2019 in the Sustainable Buildings that Inspire category.
UWS London Campus
Following rapid and significant growth in the student population on our London Campus we have secured new premises to allow us to continue to expand and deliver an outstanding student experience in London.
As we worked through this process, we ceased applications to the exisitng campus after November 2019. We are planning our next intake in London, in May 2020, to coincide with our new campus opening.
We are investing millions to modernise our campus estate and provide top class study facilities for all of our students.
Sports and Social
We have an active students' association (SAUWS), which also runs a vibrant and diverse calendar of social events for all students during term-time.
Societies
SAUWS currently has 25 societies representing courses including Chemical Engineering, Midwifery and Zoology societies, to cultural, interest and faith-based societies.
Sports
University sport is very important to us. We are continually investing in indoor and outdoor facilities and equipment to promote new facilities and equipment, develop new and stronger clubs and respond to demand from our students.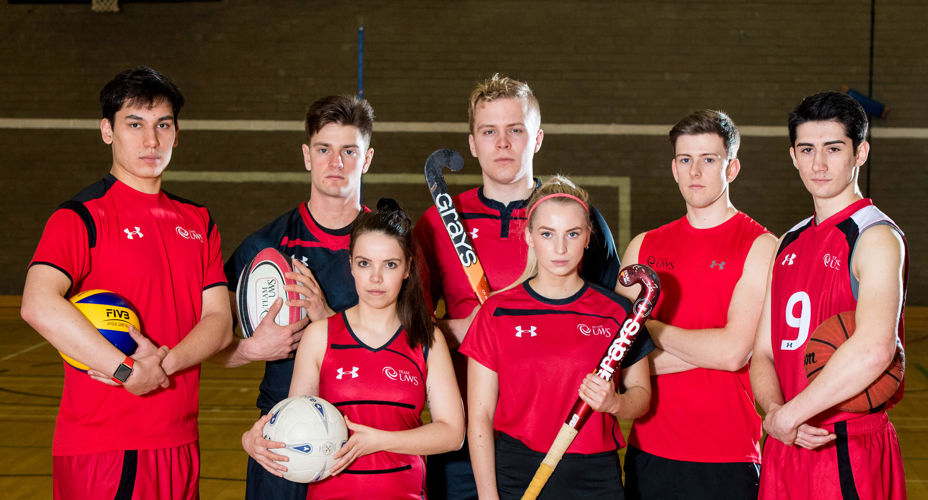 Our sports union has 20 sports clubs ranging from keep-fit clubs to individual and team sports including athletics, cycling, golf, rugby and snowsports.
Our varsity teams regularly compete with our east-coast rival – Edinburgh Napier University – and our students are successful in national events.
Whatever your interest, joining our sports clubs and societies is a great way to meet other students and develop your extra-curricular interests.
Here for you when you need us
Going to university can be a life-changing experience and we want all of our students to get the very most out of their time at UWS.
That's why we have a comprehensive range of student services to provide advice, support and guidance when you need it.
Our commitment to our students was recognised with the UWS student services team being named as 'Student Support Team of the Year' in the 2017 Herald Higher Education Awards.
Our campus-based student services teams provide:
Careers and employability guidance
Study skills
Disability services
Counselling
Funding and money advice
International student support
93.6% of international students were satisfied with UWS's International Student Support (source: iGraduate Student Barometer, 2018).
Student Services have been a fantastic help to me during my time at UWS. As a students with a disability, Student Services have always been there to help whenever I need it. I don't think I would currently be working on my Masters degree if it wasn't for their help.
Stuart McCabe – Engineering and Computing graduate and MSc Mobile Web Development student
Apply to study at UWS
Applying to study at UWS is a really straightforward process. To make sure you're prepared, we've compiled applications guides for each level of study.
Prior to beginning your application, we recommend that you read the guide relevant to you to make sure that you have everything you need and you understand the process.
Course Search
Find your course of interest from our career-focused undergraduate, postgraduate (taught) and post-experience options.
Last updated: 24/02/2020