Ayr
Ayr is a popular seaside resort located 37 miles south west of Glasgow. The town is set among some of Scotland's most impressive scenery and looks out on the Firth of Clyde, with the peaks of Arran in the foreground and the Mull of Kintyre in the background. 
Packed with historical sites, Ayrshire's visitor attractions include unspoiled beaches and rolling hills, castles, a racecourse and numerous golf courses. With a thriving collection of shops, cafes, bars, restaurants and nightclubs, you will never be short of something to do.  
In recent years, Ayr has increasingly become student-focused, offering excellent amenities, shops and entertainment. Ayr provides a rare combination of relaxation and liveliness - an excellent environment in which students thrive.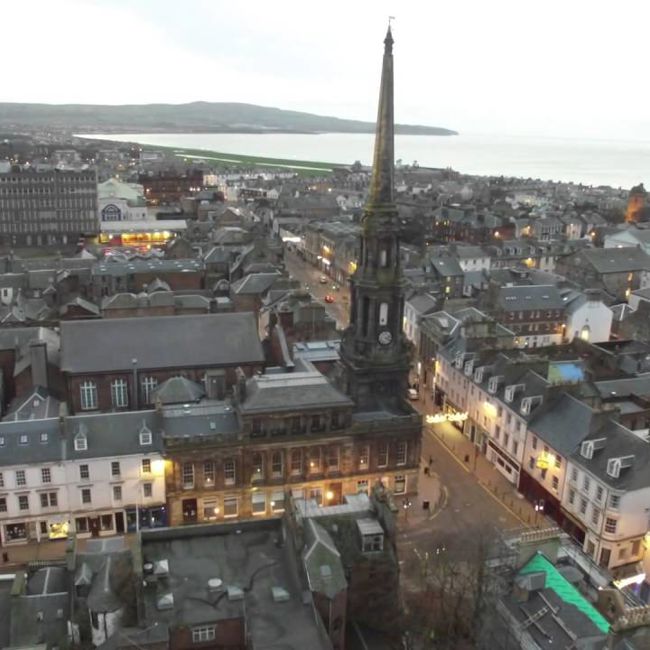 HISTORY
Ayr began as a market burgh town, founded in 1205 by King William the Lion. The area, however, had been populated for a long time prior to this – the name Ayr can be traced back to a pre-Celtic word meaning 'watercourse'. 
As a thriving market town, Ayr became home to a variety of craftsmen, most notably skinners and fleshers, as well as weavers and dyers attracted to the town's thriving wool industry. Its coastal location meant that fishing and shipbuilding also became important local industries. 
From the 14th to the 19th century, Ayr remained a busy port and market town with flourishing local crafts and trades. The Industrial Revolution added coal exportation and iron production to its list of industries.  
In 1840, a rail connection between Glasgow and Ayr opened, making Ayr a popular seaside resort and holiday destination for the citizens of Glasgow. Tourism remains an important source of revenue for the town today, with many tourists attract by Ayr's beautiful seafront and its close proximity to Arran, Kintyre and beyond to the Inner Hebrides.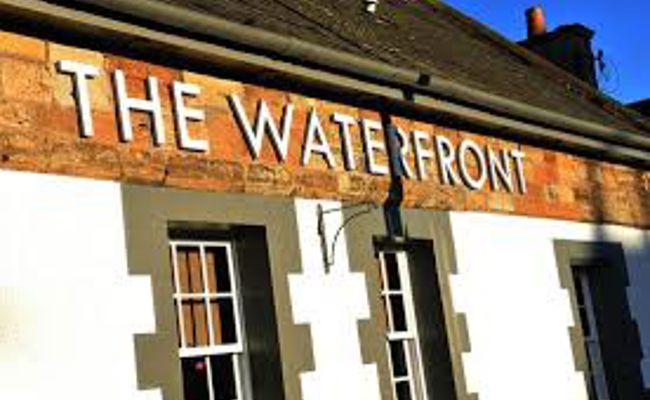 Eating out
From seafront restaurants serving freshly caught fish to Michelin star rated fine dining establishments, foodies are spoiled for choice in Ayr and the surrounding area. The List provides a guide to the best eateries in town. The Waterfront and Craft & Harbour restaurants both come highly recommended.
View the range of eateries in Ayr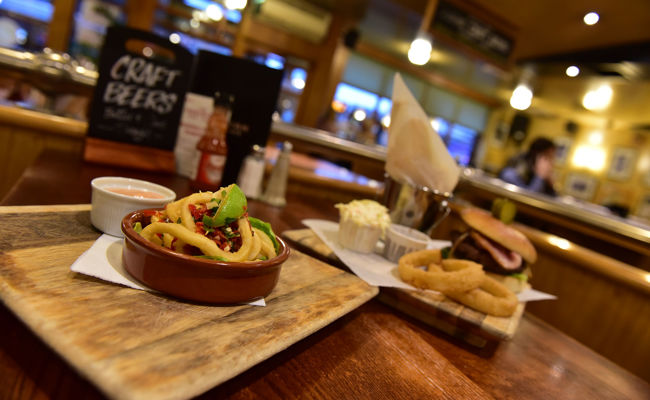 Drinking
Ayr has plenty of drinking establishments in which to enjoy a tipple or two. From traditional pubs serving real ales to cocktail and wine bars, there are options for all. Local favourites include The Smoking Goat, The Meridian Bier Café and Crumbs & Cocktails.
View the list of pubs in and around Ayr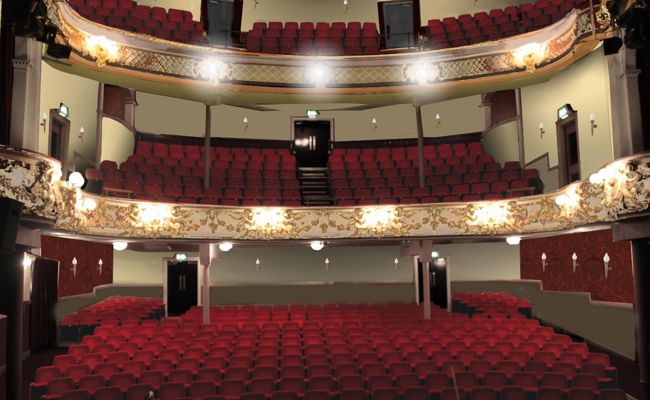 Entertainment
Ayr Gaiety Theatre and Arts Centre puts on a regular programme of evening entertainment suitable for the whole family. It is a social enterprise aimed at growing performing arts and culture in Ayrshire. The theatre attracts a great range of music, comedy, dance and theatrical performances throughout the year.
View Ayr Gaiety Theatre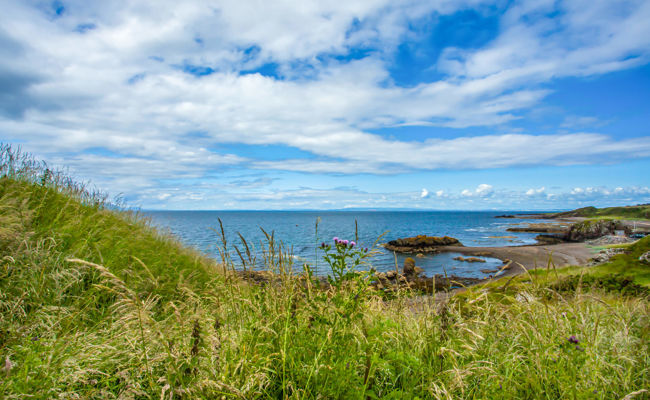 Hiking
If hiking is your thing, Walking Highlands have a great selection of suggested routes around Ayrshire. These range from leisurely wanders on the flat to day long hikes up rugged hills and across tricky terrain. Really keen walkers can attempt the Ayrshire Coastal Path which is 148 kilometres long and split into 12 stages.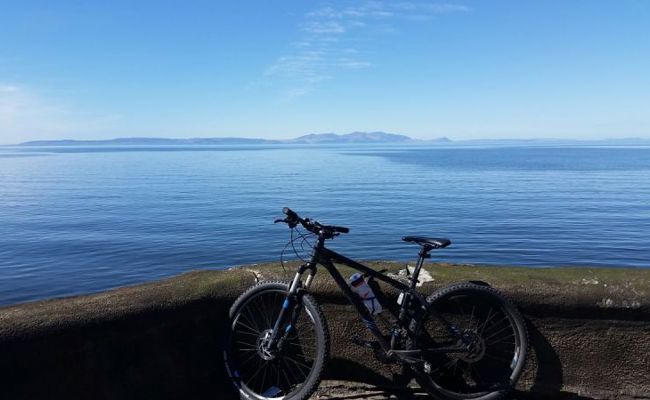 Cycling
Ayr and the surrounding area also has a great network of cycle routes to enjoy. The Active Travel Hub Ayr are an organisation dedicated to encouraging active travel and have a wealth of information about cycling in the area. They even offer free bicycle maintenance sessions and regular led rides to introduce you to the best local cycle routes.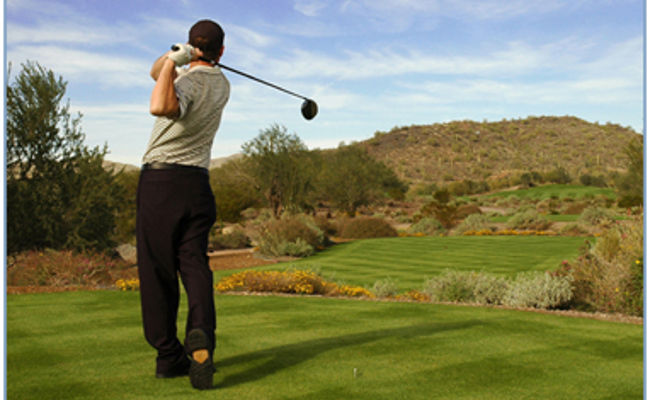 Golf
Ayrshire is one of the top golf destinations in the world boasting three Open Championship venues and five of the UK's top 100 golf courses. Golf Ayrshire provides a guide to the courses in the area.
Golf Ayrshire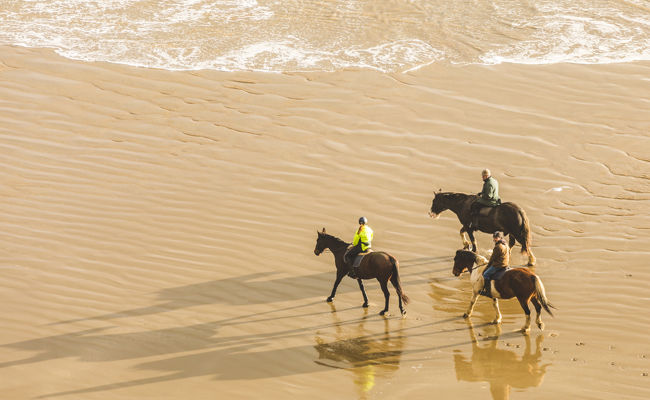 Horse-riding
Ayr has plenty to keep keen equestrians happy, with numerous riding stables located close to town including Ayr Equitation Centre, Lionsgate Riding Centre and Shanter Horse Riding Centre. Further afield is Blackstone Clydesdales, a working family stock farm that offers visitors the chance to learn about Clydesdale horses, a heavy horse breed native to the area.
Last updated: 15/07/2017