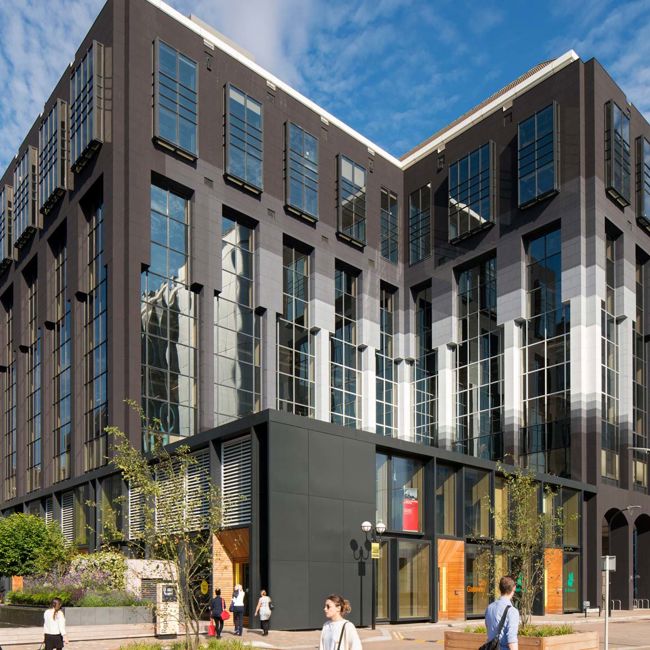 University of the West of Scotland in London
University of the West of Scotland is a large, modern, multi-campus university with its origins dating back to 1897. We have 4 campuses across the west and southwest of Scotland and 1 in London.
Our next generation London Campus is located in the historic London Docklands, a 1-minute walk from East India DLR station. The Campus, which features a stunning atrium, with light and airy teaching and learning spaces and great views across London, is an exciting and vibrant place to work.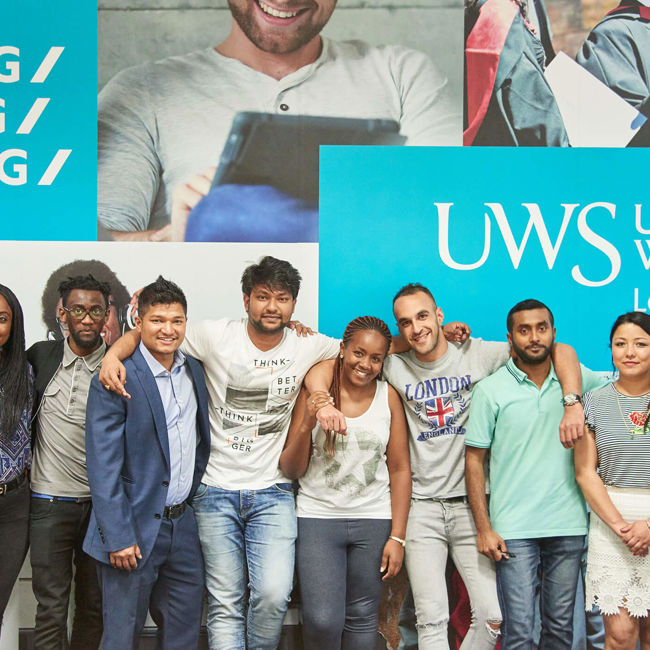 UWS Truths
We are here for our students

We are a global university

We are a knowledge-rich organisation

UWS graduates are world-ready

We value our people and UWS is a great place to work
Staff Benefits
All our employees are at the heart of our business and having the right people in place and retaining them is key to our success as a University.
Rewarding our employees is therefore an important component of our employment package and the University has a wide range of excellent benefits on offer to staff. These can enhance your personal and professional development, your health and wellbeing, your finances, and also help support the University's policies on issues such as sustainable travel.
UWS London Campus is a great place to work – a place where talented people bring their best ideas and hard work to address many of the great challenges in the world. Whether you are already in the education sector or not, there is a place for you at UWS, if you have the drive and commitment to be the best in your field.
Sadiq Islam
London Campus Business Development Manager
Great place to work 
At UWS we are dedicated to driving positive change in society. University staff are encouraged to deliver educational empowerment through teaching, learning and research – inspiring them to demonstrate intellectual and professional leadership.
This is a pivotal time for the University as we are working with all colleagues to deliver cultural change, ensuring that our people are aware of their role and contribution to delivering a student-centred experience in an organisation that is efficient, effective and financially sustainable. In return, we offer a supportive working environment, where staff can progress their career aspirations.
A global outlook
UWS has a global outlook and enjoys successful partnerships with educational institutions and businesses around the world. We are mindful of the current global climate, as a result of COVID-19, and this is forming part of our strategic planning to ensure that UWS is able to continue to operate successfully in the global landscape.
15 Transnational Education partners including India, Italy, Malaysia, Singapore and Sri Lanka.
Over 100 European partners (including universities in Ireland, Germany, France, Finland, Spain and Italy)
11 North American partners
20 partners in China
It feels great to work for UWS. We have a culturally diverse team and everyone is ready to help you when you need it.
Hazhar Faris
Lecturer, MSc Project Management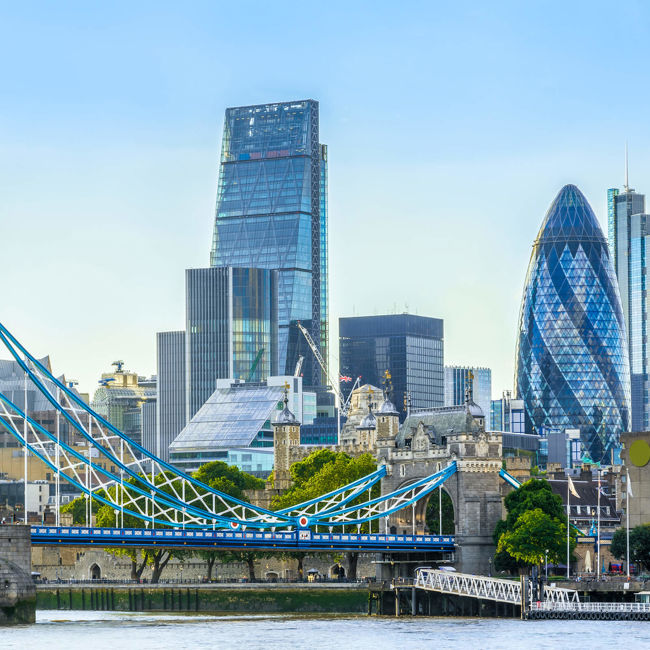 Living in London
London, the capital city of the United Kingdom, is an incredibly cosmopolitan and dynamic city. With a population of 8.63 million, the city is diverse in nature, with over 230 languages spoken and a wealth of different cultures and communities. The UWS London Campus offers attractive, modern facilities in close proximity to major attractions in central London.
Equality, Diversity & Inclusion
UWS is committed to ensuring that equality is at the heart of everything that it does in order to raise aspirations, increase opportunities and inspire achievement.
At UWS we are committed to advancing and promoting equality and diversity in all of our activities and aim to establish an inclusive culture, free from discrimination and based upon the values of fairness, dignity and respect. We are committed to enhancing wellbeing and have the structures, leadership and support in place to embed equality, diversity and inclusion into everything we do.
UWS Strategy 2025
University of the West of Scotland is driving an ambitious strategy for high-quality learning and teaching, and research and innovation, with a global engagement agenda to reflect the needs of the 21st century workplace.
UWS Strategy 2025, launched in February 2020, marks an exciting new chapter for the University. It focuses on the key areas in which the University seeks to flourish over the next five years, giving a picture of what UWS will look like by 2025 and lays the foundation for the University towards 2050.
Strategy 2025 was developed in consultation with colleagues across the University who shared their perspective on UWS's strengths, the challenges we may face in the future and what we want to achieve by 2025.
The new Strategy builds on the successes and achievements made during the last Corporate Strategy period, 2014-2019. During this timeframe, UWS transformed itself within the sector, and made a significant impact on the lives of its students and local communities, as well as growing in international stature.
UWS places its students at the centre of all that it does: retention is up 9% in recent years and professional employability is sitting at just under 90%, ahead of the target set for 2020.
UWS is committed to globally relevant research and currently has teams undertaking pioneering work in areas including drone technology, eye care, artificial intelligence, thin films and sensors, 5G networking, and arthritis and dementia care. This has included recent, pioneering work on infra-red sensor technology, embedded in non-contact thermometers to help prevent the spread of coronavirus.
Jobs at UWS
Search jobs at University of the West of Scotland and start your journey towards working at an exciting, modern 21st Century university.

The University values diversity and is committed to equality of opportunity.


Last updated: 31/01/2022