At UWS we have a range of partnerships with sporting organisations that contribute to an improved learner journey for our students including through guest lectures, placement opportunities, networking opportunities and supporting the development of Team UWS. Opportunities exist across all of our four academic schools, not just in the area of sport.  Some of our partnerships are listed below:
St Mirren FC
This long-standing partnership with Scottish Premiership team St Mirren FC has led to a range of excellent benefits for our students including our media students who broadcast games internationally through St Mirren TV. This provides a unique opportunity for those students to hone their skills and prepare for a career in sports journalism and broadcasting. A number of sport science students have carried out projects within the club, and as the local team to our Paisley Campus many staff and students enjoy supporting the team on match days.
CALEDONIA GLADIATORS
We have been working closely with Caledonia Gladiators Professional Basketball Team since 2017. In that time we have seen UWS students combine playing for the team in the British Basketball League with their studies. The Rocks are proactive in supporting our Team UWS Basketball Team and have hosted student placements across a range of areas including strength and conditioning. The Rocks have also contributed to the delivery of modules within our Events Management degree.
Ayr Rugby
In May 2019 the University signed a strategic partnership agreement with Ayr Rugby. The ambitious collaboration between UWS, Ayr Rugby Club, Ayrshire Bulls and the Ayr Community Rugby Trust sees the club strengthen its relationship with the University enabling both parties to focus resources across a number of high priority areas including education, research, squad development, coaching and community inclusion.
As part of the partnership, UWS students have benefited from internships giving them the opportunity to work closely with the club across a number of areas including strength and conditioning, performance analysis and marketing and promotion. These internships form part of the students' degree programmes at UWS and allow them to gain valuable experience.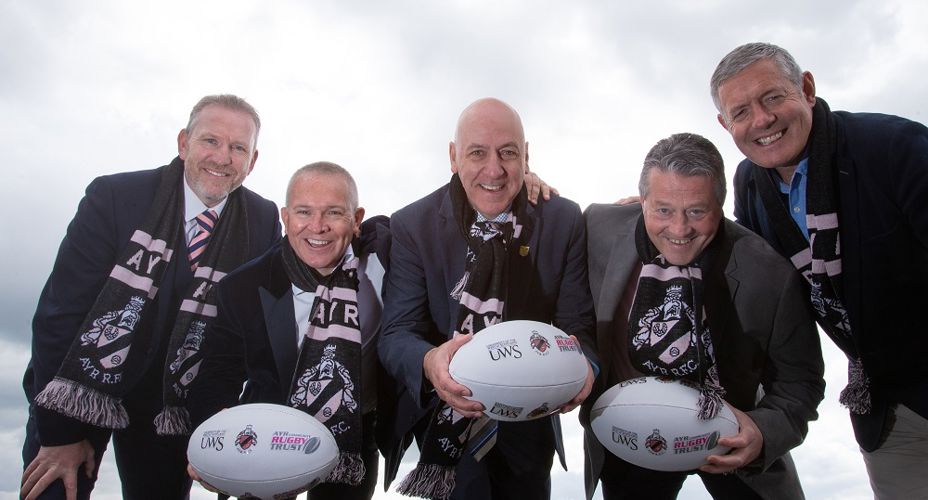 Celtic FC Women's Team
UWS and Celtic FC Women's Team have initiated a partnership in 2020. This will initially see the University deliver player testing and Sport Science support, while a range of students will benefit from internship and project opportunities at the club. 
Scottish Women in Sport
UWS work closely with Scottish Women in Sport (SWiS) in support of key events and initiatives. SWiS' vision is for a Scotland where females of all ages, abilities, ethnicities and walks of life are participating in sport or physical activity; within a positive, equitable culture where their achievements are promoted and celebrated. Our students led the creation of the SWiS Girls Do Sport video series in partnership with Sport Governing Bodies meanwhile UWS have supported the delivery of the annual SWiS awards event.
Other partnership working
We also work with a wider group of clubs, sport governing bodies and facility operators who support us and our Team UWS clubs in delivering competitive sport and physical activity at UWS. These include:      
Last updated: 10/09/2020