What are Graduate Apprenticeships?
Graduate Apprenticeships provide a new way into degree-level study for individuals who are currently employed, or who want to go straight into work.
Introduced in 2016, they have quickly expanded to include more sectors to ensure more individuals and employers can take part.
Over time, more and more individuals are getting the chance to study for a degree at the same time as earning a wage. More employers are also recognising the benefits of the apprenticeships as a key part of their recruitment and workforce planning strategy.
By investing in their staff through apprenticeships, employers are developing their workforce and supporting staff to build their skills to industry and professional standards.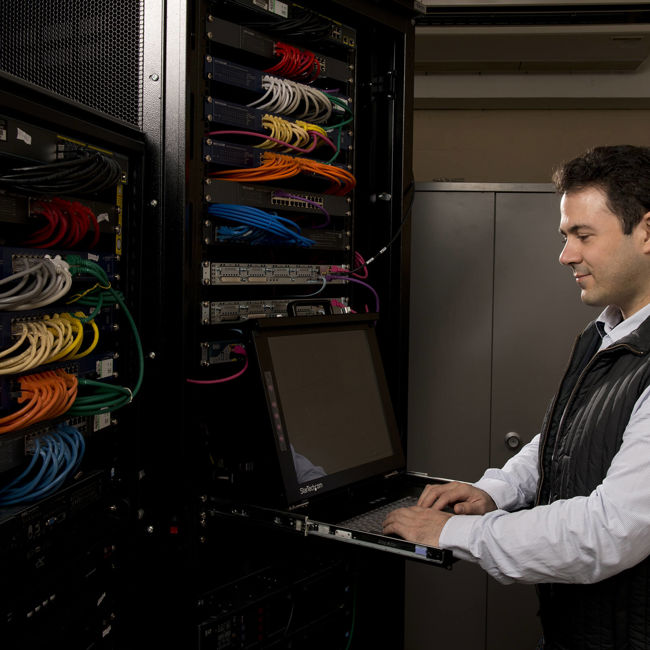 What's on offer?
UWS currently offers five Graduate Apprenticeships:
Hear from employers and students
The benefits of GAs to both employers and students are significant but don't just take our word for it. Click on the links below to watch videos that highlight the benefits of GAs.
Tangible business benefits
Some sectors are reporting critical skills shortages that are affecting the growth of individual organisations and the wider Scottish economy.
Graduate Apprenticeships have been developed in response to demand from industry, and are matched to industries that need employees with degree-level qualifications and real-world work experience.
UWS is delivering Graduate Apprenticeships with support from Scottish Funding Council and Skills Development Scotland.
Graduate Apprenticeships are already delivering tangible benefits to employers:
By investing in your staff through Graduate Apprenticeships you can support your workforce to develop their skills to industry and professional standards
Available to new and existing employees, Graduate Apprenticeships help businesses to recruit and retain talented people.
Graduate Apprenticeships deliver industry relevant skills and qualifications which support your business' workforce requirements and address your skill shortages
Employers are actively involved in shaping programme delivery to best meet your business needs
Offering Graduate Apprenticeships reduces recruitment costs and supports succession planning
The end result is "work ready" graduates who will contribute to your business operations
At Energetics we are passionate about investing in our employees' futures and by partnering with UWS we have been able to offer excellent development opportunities across multiple business streams. The wide offering at UWS has allowed Energetics to develop staff in commercial, business and engineering functions. The innovative programme delivery has energised our Graduate Apprentices and already we can see them growing in confidence, knowledge and general business awareness. I would not hesitate to recommend the UWS GA programmes and would encourage other employers to realise their employee potential and ambition through this scheme.
Andrew Young, Training & Development Manager, Human Resources, Energetics
Further Information
Find further information for employers and applicants below: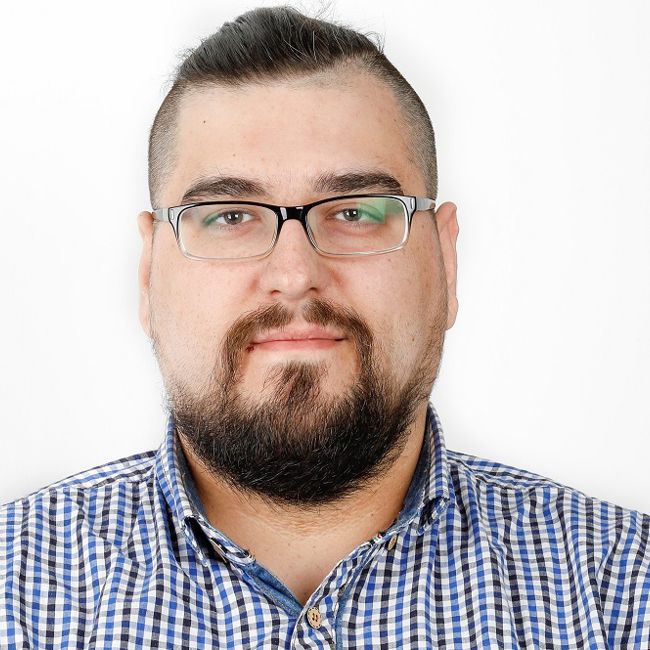 Arnold Clark employee benefits from UWS GA
Radoslaw Lewandowski, who holds the post of Associate Software Engineer at Arnold Clark, has just completed his GA programme at UWS and has already seen the benefits of the course in his job.
He said: "I have gained a lot of practical, hands on development experience during my time completing my GA which helps me in my current role to develop new software.
"I was always interested in IT and the UWS GA gave me the opportunity to be able to advance my career and gain academic qualifications whilst also still being able to provide for my family. Software developers are in high demand and I am delighted to have undertaken the course. UWS is a great university and its new modern campus in Lanarkshire is a great place to study."
"The UWS GA gave me the opportunity to be able to advance my career and gain academic qualifications whilst also still being able to provide for my family."
Arnold Clark has been involved in the University's GA offering since August 2017. David Peters, Head of Digital Solutions at Arnold Clark, said: "Our UWS Graduate Apprentices go straight into the workplace from day one and are embedded into the business early, interacting with teams and getting hands on experience of the agile software development process.
"Graduate Apprenticeships provide a number of benefits, the main one is the ability for us to develop our apprentices in a way that is unique to our business."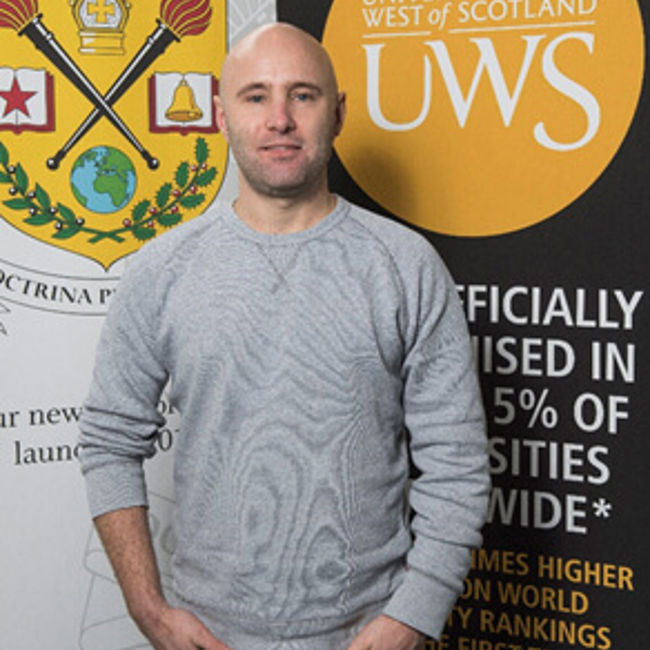 Engineering a bright future at UWS
Andrew Begg, who lives in Glasgow, works as a Technical Services Engineer at Newsprinters' Eurocentral operation in Glasgow. He benefited from undertaking a Graduate Apprenticeship (GA) in Engineering Design & Manufacture at the University's Paisley Campus.
Andrew, who graduated in 2019, said: "I have worked as a mechanical engineer in manufacturing for 19 years which included a five year apprenticeship which began in 1998. I am committed to lifelong learning and during that time I gained an HND in mechanical engineering and an HNC in mechatronics ending in 2006. Over the last two years I have gained a CMI Level 5 in management and leadership.
"I was attracted to the GA course at UWS as I felt the content mix of core engineering and engineering management skills were a good progression from my previous experience. Studying at degree level is something I wanted to achieve for a long time but due to work commitments attending a traditional university course was not possible."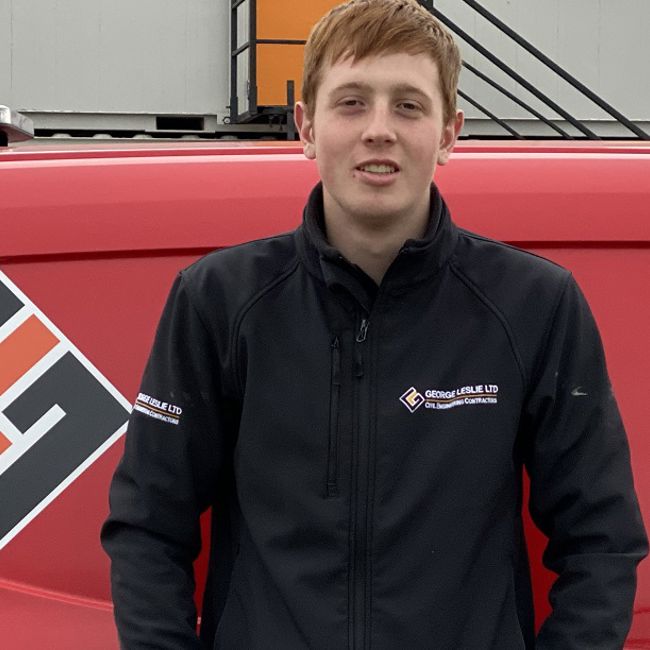 Engineering success thanks to the UWS
Max Blanchflower is benefiting from studying the UWS GA in Civil Engineering along with a full-time post as a Trainee Site Engineer at George Leslie.
Max, who is now in the second year of BEng (Hons) Civil Engineering GA, said: "The Graduate Apprenticeship has been a fantastic opportunity for me, enabling me to have a full-time job whilst studying towards a degree. The GA will really help my career development at George Leslie and my goal of becoming a fully-qualified engineer.
"There are so many benefits of studying a GA – the hands-on skills that you learn can be applied immediately to the workplace."
Course Search
Find your course of interest from our career-focused undergraduate, postgraduate (taught) and post-experience options.
Last updated: 20/11/2023