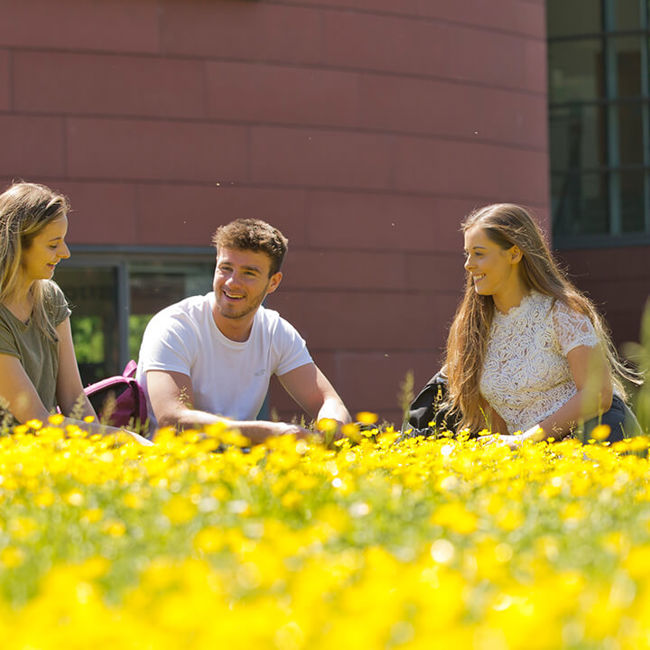 Our New Dumfries Campus
An exciting development for our students, staff and the wider community.
Our new campus provides state-of-the-art learning facilities including a simulated healthcare centre to provide health students with the hands-on skills and expertise for their future careers. Bridging the gap between theory and practical application an immersive learning suite creates complex indoor and outdoor virtual scenarios to help students gain a new perspective on, and insight into, their chosen subject.
Facilities in the new campus include:
A state-of-the-art simulated healthcare centre
Immersive learning suite
IT studio
Open learning study spaces
Flexible learning suites
New facilities include a state-of-the-art simulated healthcare suite
New, modern and flexible teaching & learning zones
Why UWS Dumfries Campus
A range of flexible full and part-time UWS study opportunities are available in Dumfries and an enthusiastic team of experienced teaching staff are waiting to welcome you. Students benefit from small class sizes, low staff: student ratios and a supportive study environment.
The campus is home to an acclaimed Student Services team and Student Success team who will equip you with the information you need about all aspects of University life and study and prepare you for your future career.
30 minute walk to Dumfries town centre
The campus is set in an 85-acre woodland estate
4 UWS academic schools
Over 400 UWS students
About Dumfries
The relaxed, friendly atmosphere of the UWS Dumfries Campus extends into Dumfries itself. It is a safe town which is well served by public transport with easy access to the campus by foot, car or bus from the town centre.  
With a population of 38,000, Dumfries provides all the amenities of a city, but on a smaller scale. Restaurants, pubs and clubs are plentiful, entertainment options include sports and health clubs and cinemas, as well as high street and independent shops. The cost of living is also relatively low - a night out in Dumfries will cost you considerably less than a night out in the city and the search for accommodation in town, if you need it, will present very few problems. 
More Information
Find out more about Dumfries, travel to our campus and other UWScampuses.
UWS DUmFRIES CAMPUS
University of the West of Scotland
Dumfries Campus
Bankend Road
Dumfries
DG1 4FD
Scotland, UK
United Kingdom
Tel: +44 (0)1387 345 800