Postgraduate Application Guide
Applying for postgraduate study is a simple process through our online application system.
Most postgraduate courses start in either January or September – you can choose which intake suits you best when you apply. 
There are a few steps that you need to go through to ensure you have everything you need to make an application.
International students
If you live outside the EU, we've developed a step-by-step guide for international students. 
Step-by-step guide
Before you begin your application, it is important to read our step-by-step guide.
Step 1: Choose a course
We offer more than 80 postgraduate degrees at MA, MSc, MBA/DBA or Professional Doctorate (DProf) level. Use our degree finder to decide which course you would like to study at UWS.
Course Search
Find your course of interest from our career-focused undergraduate, postgraduate (taught) and post-experience options.
Step 4: Apply through our online application system 
You can apply for postgraduate study at UWS through our online application system.
As part of the application process you will need to provide digital copies of the following documents:
Degree certificate(s)
Copy of your academic transcript(s)
English language proficiency test certificate (if English is not your first language)
At least one academic reference, signed and on headed paper or sent from the referee's work email account (if you do not hold the reference please provide the email address of your academic referee).
You can apply for a postgraduate degree right up to the start of the intake.
Step 5: Application processing
After you submit your application, we will send you an email confirming that we have received your application within 24 hours. You will also be given log-in details for the system so that you can track your application.
Step 6: Decision time
Once your application has been processed, we will contact you by email to confirm if it has been successful. This will include guidance on how to accept an offer and fee payment, if required.
Our Admissions team will make one of the following decisions:
Unconditional offer: you already meet the necessary entry requirements
Conditional offer: you still need to achieve the required qualifications. Once you meet these conditions, your offer will change to unconditional
Unsuccessful: you are not considered to be suitably qualified
You can also monitor the progress of your application on the UWS application system.
Step 7: Prepare for UWS
Once you receive and accept your unconditional offer, it's time to start preparing for life and study at UWS.
UWS Admissions PRocedure
The UWS Admissions Procedure has been developed to provide transparency in the admissions processes and practices of University of the West of Scotland, ensuring that a quality service is given to all applicants.
Our priority for admissions is to match prospective students with the programme of study that best meets their needs, whilst ensuring that our institutional strategic objectives are met. We are committed to ensuring that our approach to the admissions of students is transparent, fair, honest, consistent, accessible, personalised and timely.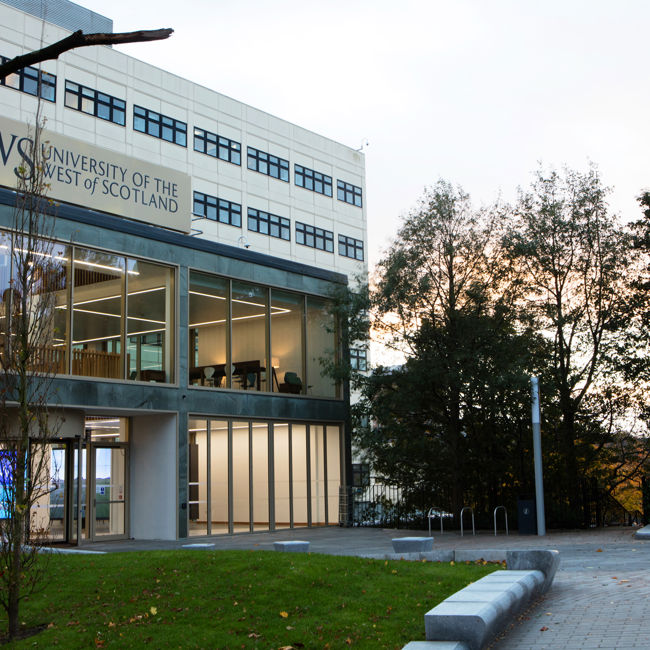 Criminal Convictions
UWS is committed to fairness and transparency in its application process. As part of our responsibility towards students and staff, all applicants and enrolled students, should disclose relevant, unspent criminal convictions.
Last updated: 31/10/2022