OUR CAMPUSES
UWS incorporates four distinctive campuses situated in the west and south-west of Scotland: Ayr, Dumfries, Lanarkshire and Paisley, and one in the capital city of the UK: London. Each campus location has its own individual character, architecture and social scene. Whether you choose an urban or rural environment, our campuses offer modern accommodation, varied extra-curricular activities and excellent teaching and study facilities.
Find out more about our campuses, including our campus maps at www.uws.ac.uk/campuses
the student hub
You can contact The Student Hub for support or questions you may have during your student journey at UWS. There's a Student Hub on every Scottish campus.
Our friendly Student Hub team can assist you with enrolment, council tax enquiries and payments for tuition and accommodation fees. 
You can also access information and appointment booking for the support services available to you, including:
Academic Skills Development
Careers Guidance
Counselling and Wellbeing
Disability Support (including Assistive Technology)
Funding and Advice
International Student Support
Multi Faith Chaplaincy
If you have questions about anything not mentioned above and you don't know where to go, The Student Hub team will be happy to help or refer you to the appropriate team or department, so don't hesitate to get in touch.
Students can contact The Student Hub directly, either by WhatsApp or on each campus as below:
WhatsApp: 0141 848 3998
The Student Hub on campus:
Monday to Friday
Ayr 09.30 - 16.00
Dumfries 09.00 - 16.30
Lanarkshire 09.00 - 16.00
Paisley 09.00 - 17.00
Student Support
At UWS, we are committed to ensuring that every student gets the most out of their university experience, regardless of their personal circumstances or background. There is a wide range of support available to ensure that all students fulfil their potential, achieve their goals and enjoy their time at UWS.
Academic Skills Support
Our team of Academic Skills Advisers provide advice, guidance and resources to help develop and enhance individual skills for success at university and beyond.
We are available for 1:1 appointments or webinars on a wide range of topics including:
Time management
Note-taking and effective learning
Grammar and punctuation
Reading skills
Critical thinking
Revision and preparing for exams
Giving presentations
Referencing and avoiding plagiarism
Interpreting feedback
Reflective writing
Writing essays, reports and dissertations
Digital Skills
Careers
Your Student Services Careers Team is here to help you to achieve your career goals by providing professional careers education, information, advice and guidance. You can use the resources and services of the Careers Team from first year through to two years after graduation.
All students are automatically registered with the UWS Careers & Skills website where you will find a wide variety of resources for Careers and Academic Skills Development. This is also where you can book appointments with a Careers Adviser and to attend Careers Events.
Counselling and Wellbeing
If personal or emotional problems are making your life difficult, the Counselling Service at UWS can help. You can talk to one of our counsellors about anything that's affecting your well-being, big or small. Our free, confidential service is available to all UWS students. The counselling team aims to create a safe, affirming and welcoming environment that embraces human diversity. It's very important to us to provide equality of services and care to everyone, regardless of age, disability, race, sexual orientation, gender, gender identity, religion or belief.
Disability Support
Disability is no barrier to success at UWS. Our friendly, confidential team will work with you to help identify appropriate support strategies and adjustments tailored to meet your individual needs.
If you have, or think you have a long term medical condition, unseen disability or specific learning difficulty, we will be able to offer you advice and guidance on support available. Don't worry if you do not know what type of support you will need, our disability advisers will help you identify which support may be best for you.
Funding & Advice
Studying at university will likely have a big impact on your money, so planning ahead is key and will help you focus on your studies and complete your course. Whether you are living away from home for the first time, or are returning to education as a mature student, perhaps with children to support, we have help and advice that everyone can benefit from.
International Student Support
Coming to the UK as an international student is an exciting experience. However we understand that there are also many new challenges and our International Student Advisers are here to help you with many aspects of living and studying away from home.
We can help you with:
Student immigration & student visas
Travel advice
Financial questions
Relative visits
Working in the UK
General welfare support
Settling into the UK
If you are a new international student in 2023/24, here are our 5 things to do in your first week at UWS:
Arrange a Check in and Chat appointment
Collect your Biometric Residence Permit (BRP) and register with the police (if applicable)
Open a UK bank account
Register with a Doctor (GP)
Connect with other students (online or in person)
The UK Council for International Student Affairs (UKCISA) website at www.ukcisa.org.uk also provides information on all aspects of international students studying in the UK.
Multifaith Chaplaincy
UWS welcomes and celebrates people of all faiths and none. Whatever your beliefs, you'll find space for reflection on campus and personal support from the multifaith chaplaincy team.
Support for carers, care experienced and estranged students
At UWS, we understand that being a carer, a care experienced student or an estranged student can have a big impact on your life and studies.
If you are in any of these categories, we have an extensive range of support available.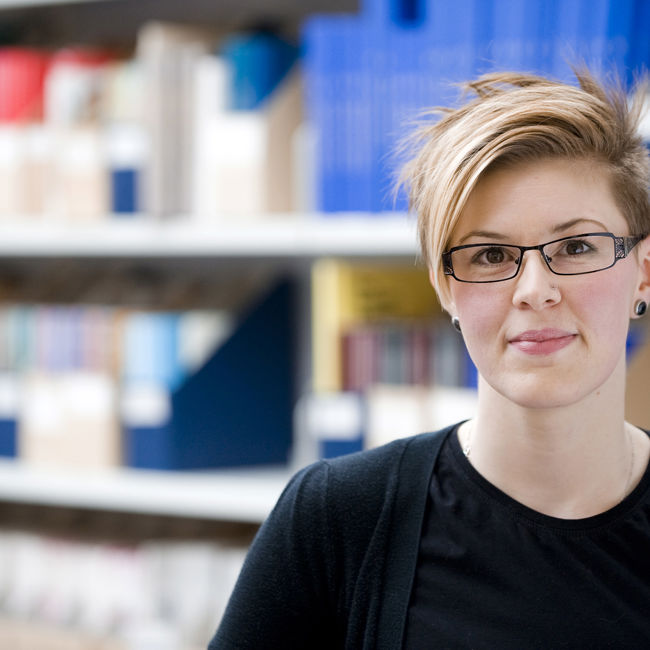 The Library
The Library is here to support learning throughout your student journey.
The Library gives you access to a wide range of books and journals online and in print. Library staff are available in-person or remotely to assist with any enquiries and offer one-to-one support to help you get the most out of your time at UWS.
meeting your personal tutor
During the Welcome Week, all students will be allocated a Personal Tutor. For returning students this may be the same one you have had previously or you may be allocated someone new. This is usually a lecturer from your course who can offer you support and guidance with your studies. Your Personal Tutor will set up a meeting in the early part of Term 1, and thereafter you should meet at least once per term and maintain regular communication.
It is important that you fully engage with your Personal Tutor, even when things are going well, as they can help you to make good decisions and to get the most out of your time at UWS. They can also assist if you have a problem with any aspect of your studies. If you do have any issues, you should contact your Personal Tutor as soon as possible rather than wait until your next scheduled meeting.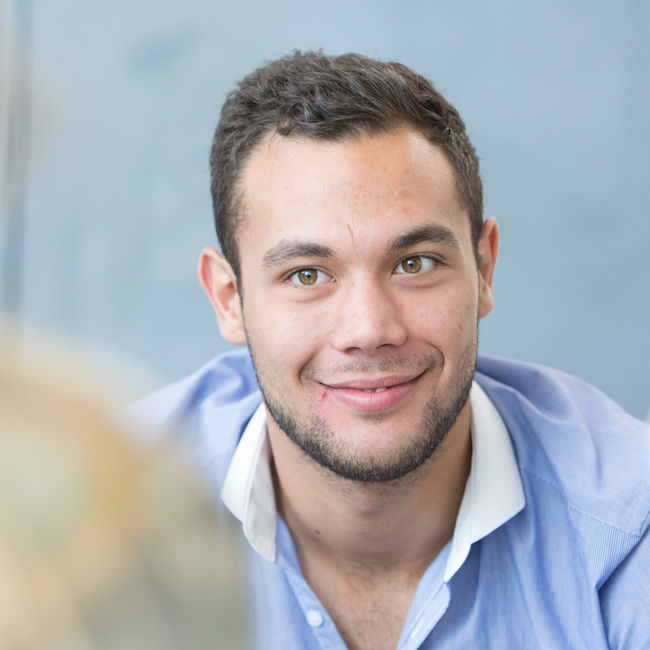 Get active and get involved
As well as going to your classes, there are many ways to make new friends, feel part of the UWS community, and to make sure your university experience is fulfilling, rewarding and fun.
This is not only important for your wellbeing, but students who get involved with other aspects of university life, such as UWS Achievement Awards, Team UWS and societies, tend to do better in their studies, build networks and gain skills which can help while at university and beyond. Employers are very interested to hear about extra-curricular activities as well as your degree.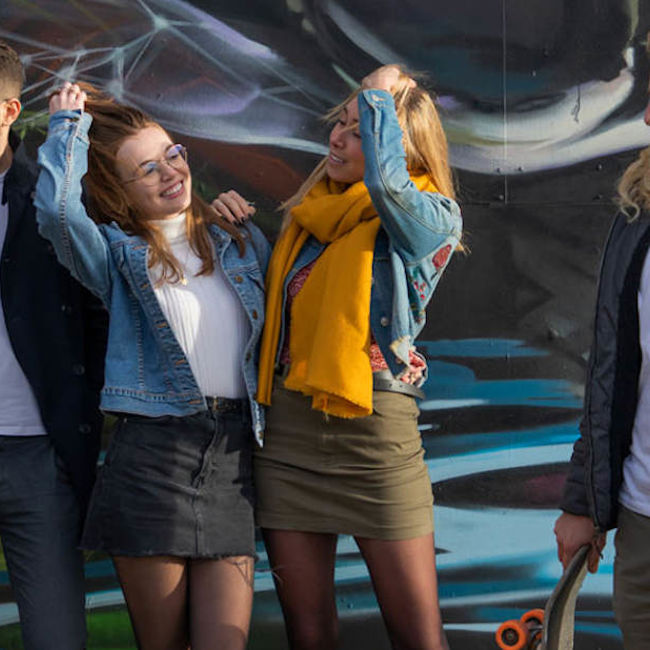 The Students' Union
All UWS students automatically become members of the Union. As well as hosting an exciting calendar of events year-round and offering the opportunity to get involved with a range of Societies, Your Union helps to improve your time at UWS by ensuring the student voice is heard.
The Sabbatical Team, as elected by students, campaign with you and for you to address any issues you may face, whether internally or at a national level. Your Union supports students through our confidential, free advice service as well as being a place that gives you the opportunity to make new friends and feel part of the UWS community.
There are lots of ways to get involved with Your Union. To Find out more at and see our events visit www.uwsunion.org.uk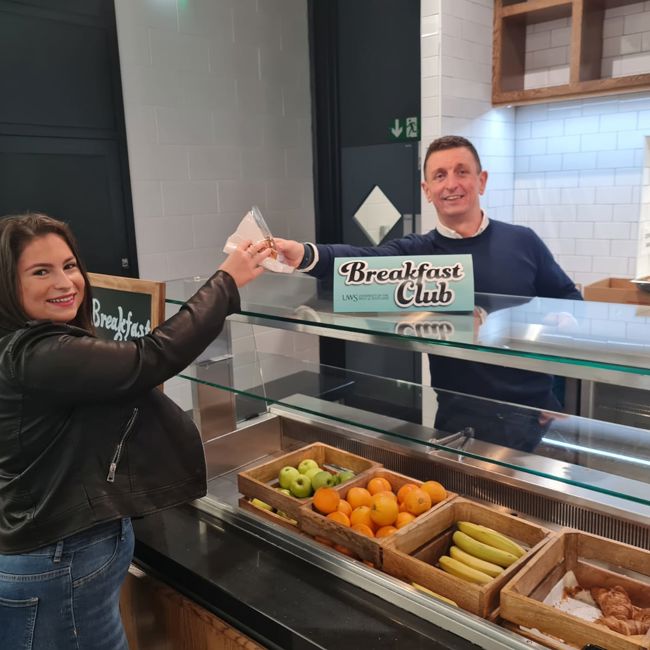 Breakfast Club
At UWS we are here for our students, and the Breakfast Club ensures you have a healthy kick-start to the day. Students can enjoy their FREE breakfast in The Atrium at Ayr, The Restaurant at Lanarkshire and The Hub at Paisley from 8.30am-10am each day, Monday-Friday.
Eating a healthy breakfast can positively impact your studies, learning and general health. It's also a great opportunity to catch up with your classmates and students from the wider UWS community.
Options available include coffee, fruit and croissants, as well as cereals and continental-style offers. To get your FREE breakfast, just show our catering teams your digital student ID card.
Sports
At UWS we recognise the transformative power of physical activity and sport in enabling health and wellbeing. University is an exciting time in your life and we are here to help you make the most of this experience and to provide opportunities to ensure you keep your body active as well as your mind.
As part of this commitment we offer FREE gym memberships to all of our students at the UWS-operated facilities at our Ayr, Lanarkshire and Paisley campuses! Gym access and fitness classes are free - so there's no reason not to get moving - contact your campus gym for details.
health and safety
Students can watch a video about health and safety at UWS below.
HEALTH AND SAFETY INDUCTION
student responsibilities
As a UWS student you are expected to:
Take responsibility for your own learning
Make effective use of the support and guidance available to you across the University
Abide by the principles of good academic practice (referencing guidelines; ethics awareness, avoiding plagiarism etc)
Engage with your allocated personal tutor and other support frameworks to highlight issues affecting progress, academic performance or wellbeing
Familiarise yourself with the Regulatory Framework, in particular the Assessment Regulations
Maintain a high standard of personal conduct in your relations with staff, other students and visitors to the University
Meet the attendance and engagements expectations for all components of your programme of study
Attendance monitoring
You are an important part of our University community, and we recognise that there are a number of factors that may affect your time at UWS, including things like your home life, caring responsibilities, work commitments and your health and wellbeing.

We want you to know that you are not alone and that UWS has a wide range of support available to help you, should you need it.
Our Student Success Team review your attendance data and note where your attendance patterns may start to change. Should this happen, we will reach out to see how you are and can signpost you to the various help and support services available across the University. It's important that we reach out as soon as we can to enable you to reengage with your studies and continue on your journey with us.

For some of our students we also need to monitor your attendance to also ensure we meet UKVI visa requirements or to ensure you meet the standards set by Professional Bodies for accredited degree programmes. You will be made aware of any specific requirement via your Student Handbook which you can find on the Student App. You will need to scan your student card (digital or physical card) at one of the scanners each time you come to campus. You will see there is barcode on your student ID, and this is what you need to present to the scanner, we don't need you to scan again when you leave.

You will also find a copy of the Student Attendance and Engagement Procedure on the app which sets out our approach.
YOUR VOICE
To help us make our teaching, facilities and services work for you, we like to ask you what we do well and where we can improve. You will also receive regular verbal and written feedback from your course team and other University staff to help guide you through your studies.
Keep an eye out for the range of ways we ask for your feedback through student surveys, module evaluations questionnaires, The Students' Union and Student Representatives.
PRINTING services
Our Printing Services team specialise in cost effective digital printing and are on-hand to support students with all of their printing needs.
Last updated: 31/08/2023