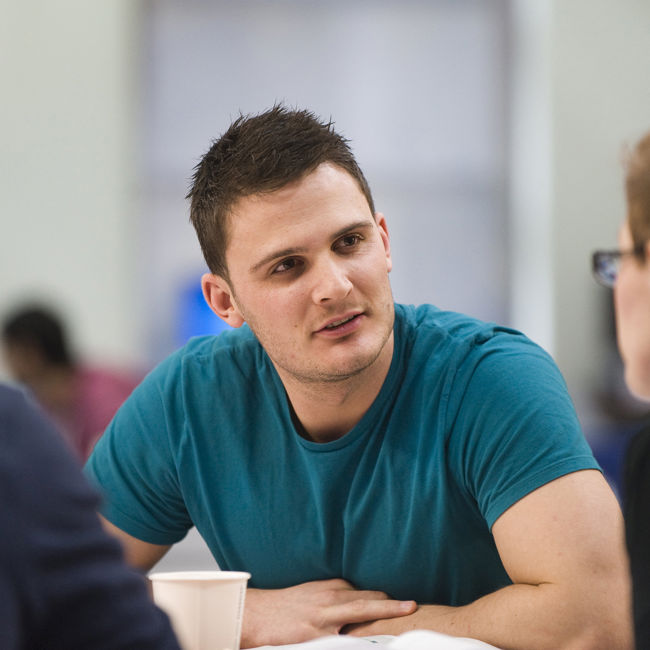 Designed to help you succeed
At UWS, we want you to learn in a way that best suits you to help you get the most out of your studies. That's where our learning and teaching model comes
into play.
To optimise your UWS experience, we focus on providing opportunities for high-quality, dynamic and engaging on-campus learning and teaching. All supplemented with accessible online activities, inspired by social media, and using the latest digital platforms.
Not only does this learning model provide the academic tools and support from our experienced academics that you need to succeed in your studies, it's designed to offer the flexibility to allow you to fit your studies around your busy lifestyle. 
Learning tools at your fingertips
Our learning model gives you access to a suite of online tools to supplement your on-campus studies – including video material, academic readings, podcasts and guided activities, such as discussion forums and workshops.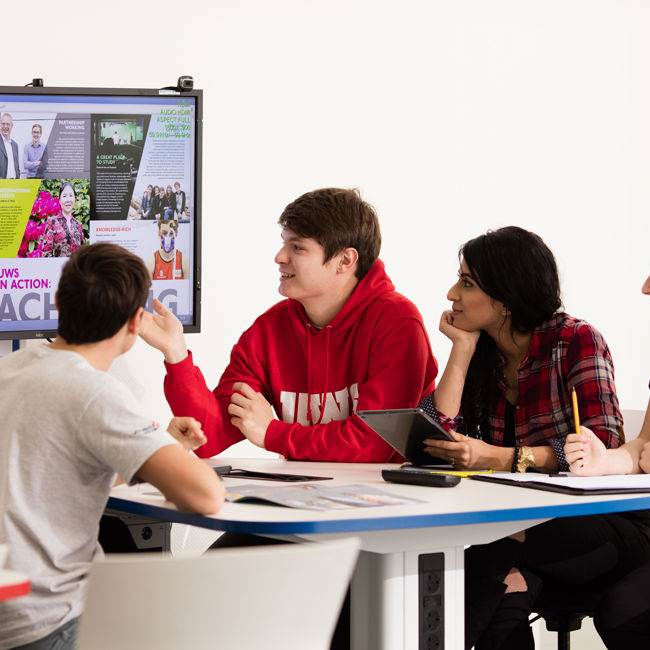 Delivering the UWS learning experience
Our learning model is designed to provide you with a great UWS experience. You will benefit from rich on-campus engagement. This is supplemented by live, timetabled and non-timetabled online activities.
We recognise our students have a busy lifestyle, and therefore, our interactive online learning environment provides flexibility in how you access your studies, enabling you to receive all the benefits of learning with others.
LEARNING & TEACHING AT UWS
As a UWS student, a range of learning and engagement opportunities will be available to you, such as:
seminars, lectures, tutorials & workshops
laboratory-based study & practical classes
presentations and practical activities
exhibitions, events & fieldwork
social & sports activities
support sessions
digital learning tools including podcasts, webinars, videos & readings to supplement campus studies
Last updated: 24/07/2023