English Language Online Courses
English Language Online Courses (ELOC) are for students who have been affected by the COVID-19 pandemic and have been unable to take the IELTS (or equivalent) during the application period.
ELOCs are intensive English language courses for students who need to improve their English language and study skills prior to enrolling on their chosen degree programme at UWS. The courses are designed to help you achieve the University's English language entry requirement for degree level study (IELTS 6.0 overall, with no component lower than 5.5).
About the courses
The ELOCs are designed to deepen your knowledge and understanding of the English language to help prepare you for full-time studies at UWS. The courses have a number of key features including:
teaching in small groups of up to 20
60% live interaction with classmates and teacher
1:1 live interaction with a teacher
guided learning tasks for you to complete in your own time
regular opportunities for personalised feedback on your work from your teacher and classmates
intended learning outcomes and assessments are the same
5 or 10 Weeks' Duration
There are two versions of ELOC runing this summer; 5 week and 10 week duration. Entry to these depends upon your level of English language competence when applying.
ELOC - 5 Week duration
Entry requirements: IELTS 5.5 / CET6 500 / CET4 550 / TEM4 61 / TEM8 55 (China)
Course dates: Monday 17th May - Friday 18th June 2021 / Monday 28th June - Friday 30th July 2021 / Monday 12th July - Friday 13th August 2021
ELOC - 10 Week duration
Entry requirements: IELTS 5.0 / CET6 400 / CET4 480 / TEM4 57 / TEM8 51 (China)
Course dates: Monday 12th April - Friday 18th June 2021 / Monday 24th May - Friday 30th July 2021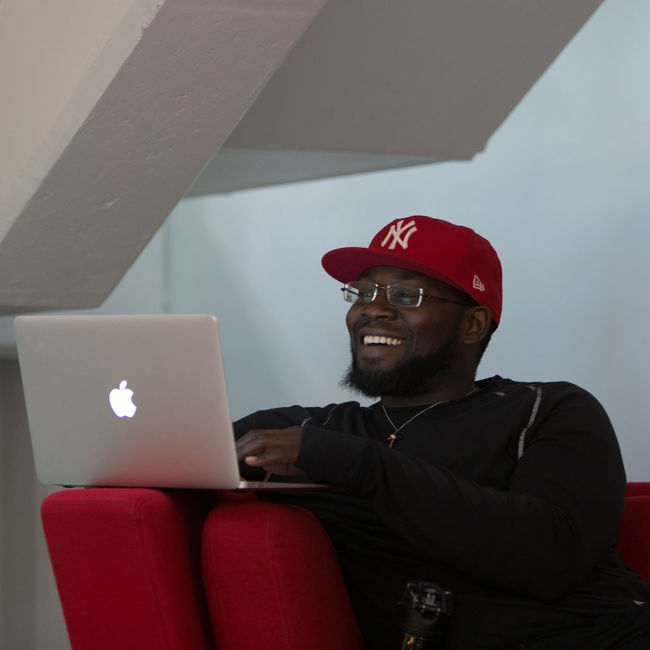 Technical Requirements
Laptop or computer (a smart phone will be too small)
A webcam (if not inbuilt in the computer)
Access to fast broadband
Access to Moodle (our online Virtual Learning Environement)
Microsoft Office 365
Microsoft Teams and Zoom (video conferencing and online meeting) applications
Course outline
We provide a full-time programme of tuition and language practice to help you prepare for your studies at UWS. The course covers:
Academic English skills: academic writing, academic reading, academic listening and academic speaking
Authentic and interactive everyday English: interesting topics including current affairs and your specific main course of study
Presentation and Seminar Skills: you will be assisted with the preparation of short presentations on topics you are interested in. Presentations are followed by group discussion
Extended Writing: you will research a topic of your choice and will be guided with the writing of a report on your findings
Lecture Programme: a weekly lecture or a TED talk on a range of different academic/general topics providing an insight into different aspects of British and Scottish life, culture and study methods which provide you with the opportunity to practise your listening and note-taking skills
1-1 tutorials and live workshops: regular meetings with your class tutor and class mates providing you with the opportunity to discuss your work and progress
Interactive virtual social programme: virtual inductions to UWS facilities, live webinars about living and studying in the UK, Scotland, Paisley, virtual socials and games including ice-breakers and quizzes
Our online teaching software platforms and technologies (Moodle, Microsoft Teams, Zoom and interactive ebooks) will enable you to join a virtual classroom for the live sessions. You will be able to send messages and files, interact via audio and video link, and work in groups on shared notebooks. We have taken different time zones into account when planning the schedule for the live sessions.
Provisional Timetable
Each version of the course involves a combination of number of hours direct teaching and self-study per week covering a total of 25 hours effort hours. These are estimated as follows:
Direct teaching: 3 x 5 = 15 hours per week
Self-study: 2 x 5 = 10 hours per week
Whilst some minor alterations are possible, the following table outline the expected daily breakdown and activity timetable for each course:
Table 1: ELOC Provisional Timetable

| Activity | Local Time (China) | Local Time (UK) | Monday (Hours) | Tuesday (Hours) | Wedesday (Hours) | Thursday (Hours) | Friday (Hours) |
| --- | --- | --- | --- | --- | --- | --- | --- |
| Self-Study (Moodle, ebook) | 2-4pm | N/A | 2 | 2 | 2 | 2 | 2 |
| Live Lecture (Zoom or Microsoft Teams, ebook) | 4-5pm | 9-10am | 1 | 1 | 1 | 1 | 1 |
| Live group task (Zoom or Microsoft Teams, ebook) | 5-6pm | 10-11am | 1 | 1 | 1 | 1 | 1 |
| Live workshop (Zoom, Moodle, ebook) | 6-7pm | 11am - 12noon | 1 | 1 | 1 | 1 | 1 |
Assessment
During the courses, you will develop a portfolio of work, including assignments and project work, to evidence your progression. You will also be assessed through regular English language tests in all language skills. To pass the course, and to proceed to your main degree programme, you must achieve a level comparable to IELTS 6.0 overall, with no less than 5.5 in any skill.
Course Fees (GBP)
ELOC - 5 Week duration
Scottish/EU: £500
Other UK: £500
Non-EU/Non-EEA: £1855
ELOC - 10 Week duration
Scottish/EU: £500
Other UK: £500
Non-EU/Non-EEA: £3200
Last updated: 08/08/2017