Making the move from College to UWS
As one of Scotland's most inclusive univerisites, we're proud to welcome over a thousand students from colleges in Scotland each year to our courses and have excellent support facilities for those joining us (articulating) from college.
On this page you will find more information about study options which are open to articulating students from college, details of our Associate Student Scheme (exclusively for articulating college students), and details of our dedicated College Team who are here to answer all your questions and help you make the move from college to university study.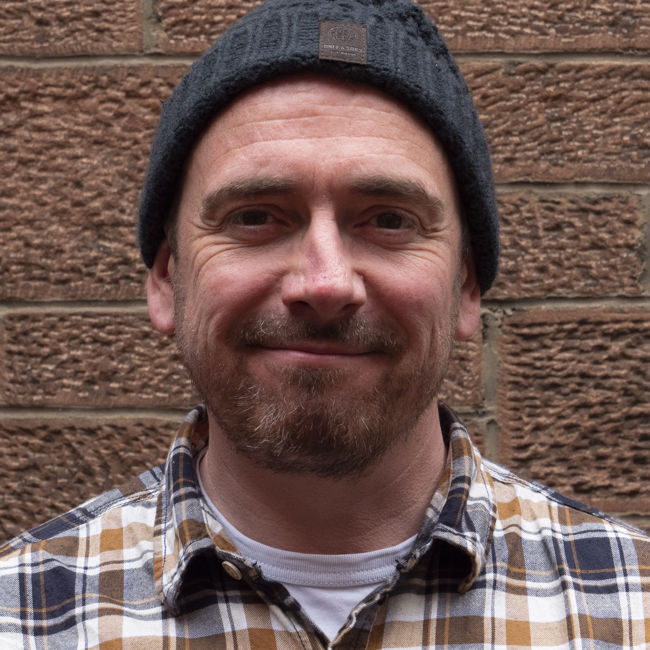 What is articulation?
Articulation is when students who are studying on an HNC or HND course at college progress into year 2 or year 3 of an undergraduate degree at UWS. Over 90% of UWS undergraduate degree courses have these advanced entry points, so you can take your college qualifications to the next level.
We work closely with our partner colleges across Scotland to ensure there are suitable articulation routes into our degree programmes, creating seamless progression routes for all students.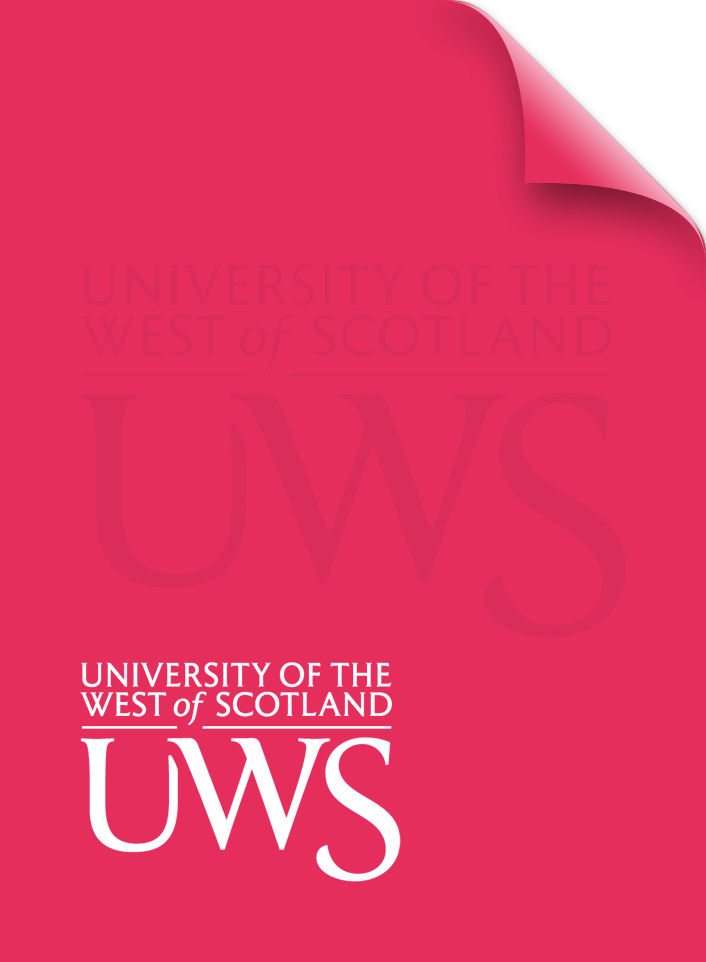 UWS has an extensive partnership network with colleges across Scotland and over 90% of our courses at UWS have possible advanced entry points for college students with HNCs and HNDs. Full information on these routes can be found under entry requirements on each course page. The UWS College to Uni Guide 2022 provides a wealth of information for college students wanting to take their studies further at one of Scotland's most inclusive universities.
UWS College to Uni Guide 2022 (pdf)
Course Search
Find your course of interest from our career-focused undergraduate, postgraduate (taught) and post-experience options.

UWS Associate Student Scheme
Our Associate Student Scheme is designed for students who are studying an HNC or HND qualification and plan to articulate into an undergraduate degree course of study at UWS. It is designed to help you become familiar with the university, and ensure you are fully prepared for your transition from college to UWS.
Benefits for Associate Students include:
Access information and guidance on moving on to degree studies at UWS
Workshops and College to Uni information sessions to help prepare you for university life and transitioning to UWS
Opportunity to join our student societies and take part in social activities with your future classmates (you can view a full list of societies on the Student Union website and sports clubs/teams on the Team UWS webpage)
Access to closed Facebook groups with other Associate Students from our partner colleges across Scotland, where you can share information and advice on moving from college to university
Use of all UWS library study spaces at each of our campuses, including group workstations and quiet study, and access to all print resources including books and journals for reference whilst working within the library
FREE access to all UWS sporting facilities, including gym use on each of our campuses
Access to our Student Unions on each campus, including events and activities, as well as our bar and club nights
Opportunity to take part in Associate Student Early Offer initiative (T&Cs apply)
Sign up to our Associate Student Scheme below:
college team
We have a dedicated team who are here to help you should you have any questions about transitioning from college to university.
If you would like to request a 1-2-1 advice session, please fill in our google form and a member of the team will be in touch to arrange this for you. 
Alternatively, you can email us at collegeteam@uws.ac.uk 
College Recruitment Team
Alison Hillis - Recruitment Senior Team Leader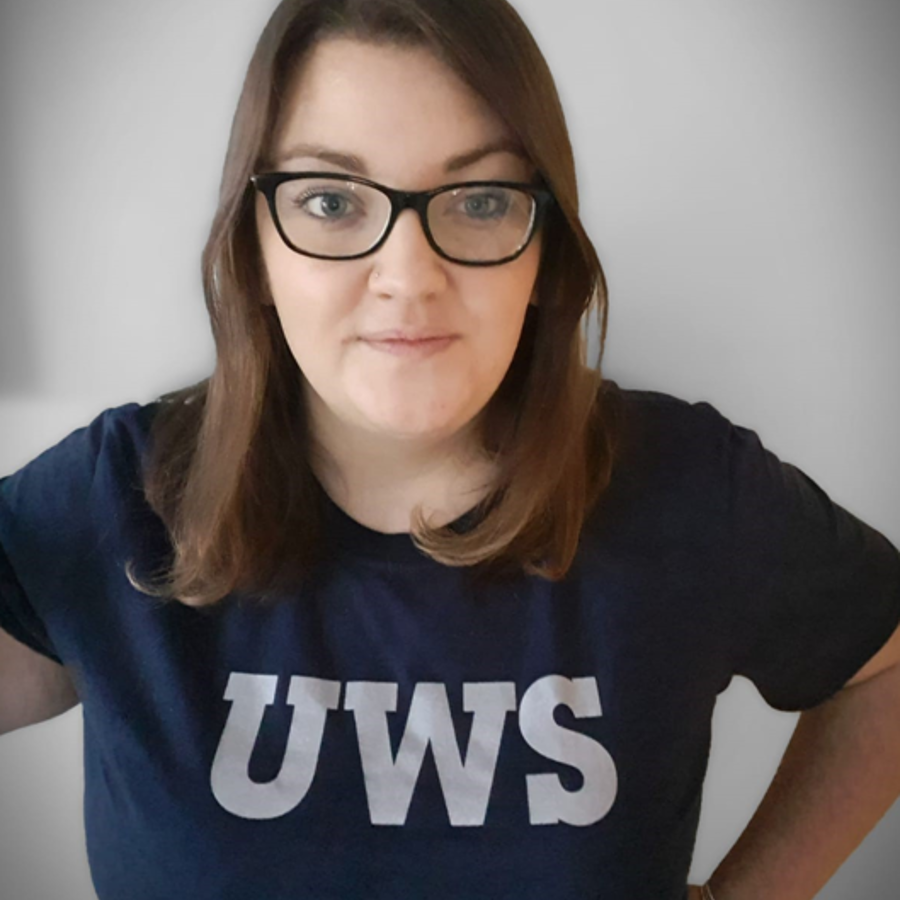 Kayleigh McArthur - Student Recruitment Coordinator
college visits & events
Our College Team will be visiting colleges across Scotland throughout the year where we will be available to discuss study opportunities at UWS, support available for college students and answer any questions you might have from applying to life as a student at UWS. 

We will also be holding events online and on our UWS campuses dedicated to supporting college students. Details of our upcoming visits and events are below:
College to Uni Pathways Evening | Wednesday 18th January, 6pm - 7pm
Do you have or are you working towards an HNC or HND qualification at college?
Are you thinking about taking the next steps towards degree level study?

Join our College Team for this online session where we will discuss a range of topics for those looking to make the next step in their studies from college to UWS. We'll look at things such as study opportunities at UWS starting in September 2023/2024, support available for direct entry students like yourself. We'll also invite you to join in and ask us any questions you may have about study routes, how to apply, or any other aspect of student life, here at UWS.
SWAP Study Skills Days | February - March 2023
SWAP students are invited to join us for an interactive session on campus at UWS, where you will have the opportunity to find out more about your course and ask questions, familiarise yourself with our campus facilities and learn about the skills needed to succeed at university.
Students will be contacted by the SWAP team directly with details on how to register for these sessions.
SWAP Study Skills Day - Ayr Campus | 27th February 2023

SWAP Study Skills Day - Lanarkshire Campus | 2nd March 2023

SWAP Study Skills Day - Paisley Campus | 8th March 2023


SWAP Study Skills Day - Dumfries Campus | 15th March 2023
Associate Student Visit Day | 21st & 23rd February 2023, 1pm - 1.30pm
Join our college team for this event at our Paisley or Lanarkshire campuses, where you will have the opportunity to take part in a university skills workshop, hear from some of our support services staff and current students about life at UWS and familiarise yourself with our campus facilities.
You must be registered as an Associate Student of UWS to join this event.
Paisley Campus: Tuesday 21st February, 1pm - 1.30pm     Register here
Lanarkshire Campus: Thursday 23rd February, 1pm - 1.30pm   Register here
Associate Student Drop In Session | 23rd March 2023, 12pm - 1pm
UWS Associate Students are invited to join the College Team for this online drop in session where you can ask any questions you might have about your study options at UWS, your application, support available or any other aspect of life at UWS.


Last updated: 02/11/2022