Online Open Day 2021
Join us at our Online Open Day on Saturday 23 October 2021 (11am –2pm) and get a taste of what student life can offer you at the University of the West of Scotland – where our campuses are leading the way in modern higher education.
Making the move from College to UWS
We're proud to welcome over a thousand students from colleges in Scotland each year to our programmes and have excellent support facilities for those joining us.
There's no doubt about it – making the move from college to university is a big step. However, there are a number of ways you can get ready to move on from college, and we're here to help you make an informed choice.
See more information below on moving from College to Uni, or get in touch with our College Team who would be happy to help.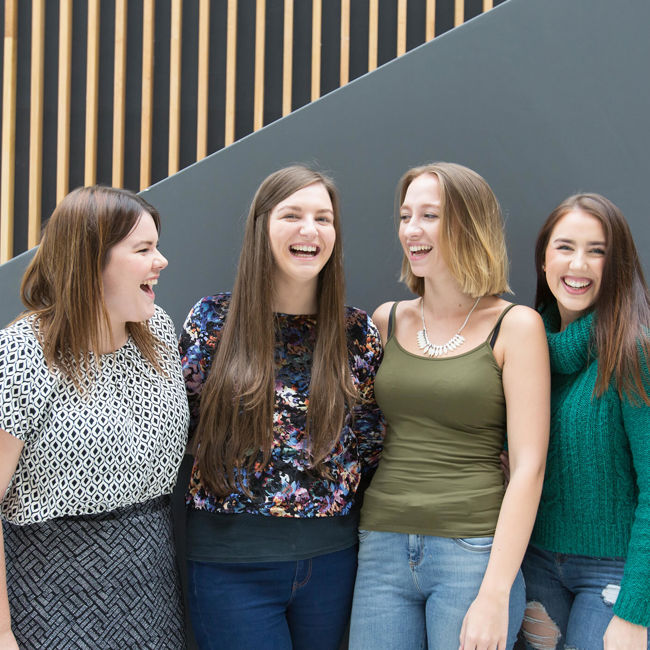 What is articulation?
Articulation is when a student who is studying on an HNC or HND course at college progresses into year 2 or year 3 of a degree programme at university.
Over 90% of our courses at UWS have possible advanced entry points with an HNC or HND, so you can take your college qualifications further into Higher Education.
We work closely with our partner colleges across Scotland to ensure there are suitable articulation routes into our degree programmes, creating a seamless transfer for our students.
What can I study?
Thanks to our close links with colleges, over 90% of our programmes offer you the opportunity to articulate into year 2 or 3 of a degree programme with your HNC or HND from college.
Find out more about the courses on offer in 2021 Undergraduate Prospectus here:
Associate Student Scheme
Our Associate Student Scheme is designed for students who are studying an HNC or HND qualification and plan to articulate into a degree programme at UWS.
This initiative has been developed to help you become familiar with the university, and ensure you are prepared for your transition from college to UWS.
Benefits for Associate Students include:
Access information and guidance on moving on to a degree programme at UWS
Online workshops and College to Uni sessions to help you transition to university
Regular updates and advice preparing you for university life
Opportunity to join our student societies and take part in social activities with your future classmates. You can view a full list of societies on the Student Union website
Access to closed Facebook group with other Associate Students from our partner colleges across Scotland, where you can share information and advice on transitioning from college to university.
Use of all UWS library study spaces at each of our campuses, including group workstations and quiet study, and access to all print resources including books and journals for reference whilst working within the library**
FREE access to all UWS sporting facilities, including gym use on each of our campuses**
Access to our Student Unions on each campus, including events and activities, as well as our bar and club nights at Paisley Campus **
**Please note all on-campus based benefits are currently suspended, and we will be in touch with all Associate Students once these are available again.
Sign up to our Associate Student Scheme below:
College Team
We have a dedicated team who are here to help you should you have any questions about transitioning from college to university.
Get in touch with us today!
Email: collegeteam@uws.ac.uk
Last updated: 12/08/2021