Making the move from College to UWS
As one of Scotland's most inclusive univerisites, we're proud to welcome over a thousand students from colleges in Scotland each year to our courses and have excellent support facilities for those joining us (articulating) from college.
On this page you will find more information about study options which are open to articulating students from college, details of our Associate Student Scheme (exclusively for articulating college students), and details of our dedicated College Team who are here to answer all your questions and help you make the move from college to university study.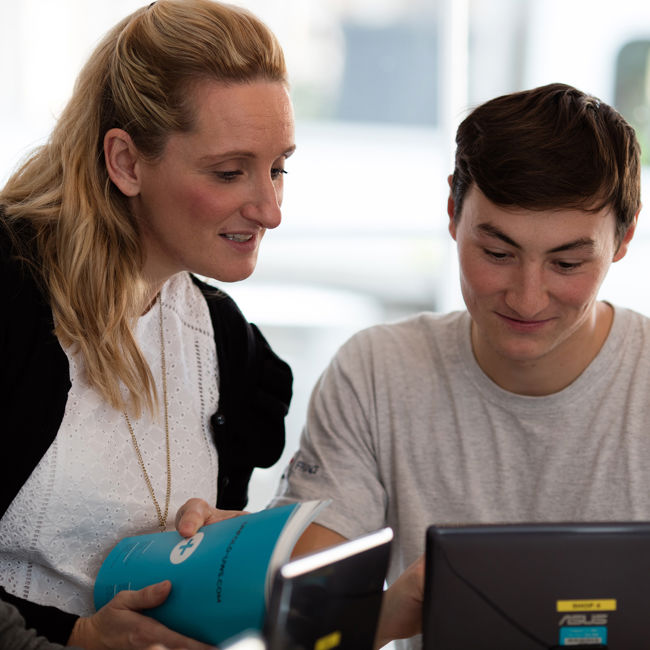 What is articulation?
Articulation is when students who are studying on an HNC or HND course at college progress into year 2 or year 3 of an undergraduate degree at UWS. Over 90% of UWS undergraduate degree courses have these advanced entry points, so you can take your college qualifications to the next level.
We work closely with our partner colleges across Scotland to ensure there are suitable articulation routes into our degree programmes, creating seamless progression routes for all students.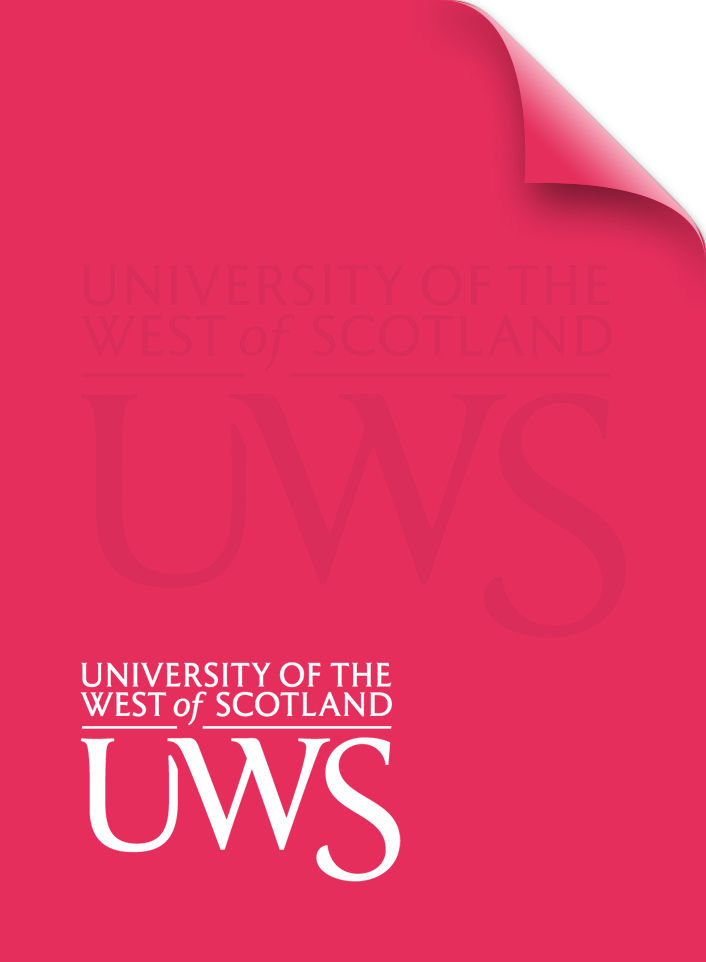 UWS has an extensive partnership network with colleges across Scotland and over 90% of our courses at UWS have possible advanced entry points for college students with HNCs and HNDs. Full information on these routes can be found under entry requirements on each course page. The UWS College to Uni Guide 2022 provides a wealth of information for college students wanting to take their studies further at one of Scotland's most inclusive universities.
UWS College-Uni Pathways (pdf)
Associate Student Scheme
Our Associate Student Scheme is designed for you if you are studying for either an HNC or HND qualification at one of our partner colleges and plan to articulate into a degree programme at UWS.
Exclusive UWS Associate Student Benefits
Eligible to receive an early UCAS decision*
Eligible for a guaranteed place on a UWS degree programme*
Free gym membership at our UWS campus gyms
Access to UWS campus library facilities and study spaces
Access to our award-winning Student Unions with the opportunity to join student societies
Access to 1-to-1 advice and support
Regular Associate Student workshops and events to help the transition from college to university
Regular updates and guidance preparing students for university life
*Selected degree courses only.
UWS Partner Colleges
Ayrshire College, Dumfries & Galloway College, Fife College, Forth Valley College, City of Glasgow College, Glasgow Clyde College, Glasgow Kelvin College, New College Lanarkshire, South Lanarkshire College, West College Scotland.
Sign up to our Associate Student Scheme below:
College Team
We have a dedicated team who are here to help you should you have any questions about transitioning from college to university.
If you would like to request a 1-2-1 advice session, please contact us and a member of the team will be in touch to arrange this for you. 
You can email us at collegeteam@uws.ac.uk 
Upcoming Events
The UWS College Team will be attending events at local colleges throughout the year, come and chat to our team to find out more about your study options and the support available at UWS.
Please see details below of upcoming events within colleges, or you can get in touch with us to request a bespoke presentation with your college class!
October 2023
Thursday 12 October
Glasgow Clyde College (Langside), HE Information event, 10am – 2pm
Monday 23 October
City of Glasgow College, 'College to UWS' stand, 10am – 2pm
West College Scotland (Paisley), 'College to UWS' stand, 10am - 2pm
Tuesday 24 October
New College Lanarkshire (Cumbernauld), HEI Fair, 12 – 2:30pm
Wednesday 25 October
Forth Valley College (Falkirk), University Information Days, 9am – 1pm
New College Lanarkshire (Coatbridge), HEI Fair, 12 – 2:30pm
Glasgow Kelvin College (Springburn), HE Marketplace, 12 – 1:15pm
Thursday 26 October
Forth Valley College (Stirling), University Information Days, 9am – 1pm
New College Lanarkshire (Motherwell), HEI Fair, 12 – 2:30pm
Tuesday 31 October
Fife College (Dunfermline), HE event, 10am – 2pm
West College Scotland (Greenock), 'College to UWS' stand, 10am - 2pm
November 2023
Wednesday 1 November
Fife College (Glenrothes), HE event, 10am - 2pm
Thursday 2 November
Fife College (Kirkcaldy), HE event, 10am – 2pm
Tuesday 7 November
City of Glasgow College 'College to UWS' stand, 10am – 2pm
Wednesday 8 November
West College Scotland (Clydebank), 'College to UWS' stand, 10am - 2pm
Wednesday 15 November
City of Glasgow College 'College to UWS' stand, 10am - 2pm
Thursday 16 November
South Lanarkshire College HE Event, 10am – 1pm
Thursday 30 November
West College Scotland (Paisley), 'College to UWS' stand, 10am - 2pm
Last updated: 26/09/2023