PHOENIX I ULTRALIGHT WHEELCHAIR
An ultralight wheelchair developed in partnership with University of the West of Scotland (UWS) academics has helped Phoenix Instinct land a $1 million global competition prize.
The $4 million Mobility Unlimited Challenge, which launched in 2017 and was set by the Toyota Mobility Foundation and Nesta,  has included several stages over three years. It invited engineers, innovators and designers to submit ideas for game-changing technologies to improve the mobility and independence of people with lower-limb paralysis.
The winning entry by Phoenix Instinct – the only UK finalist – was the Phoenix i-ultralight wheelchair. The wheelchair features intelligent centre of gravity, giving enhanced ease of pushing, agility and stability functions never seen before in wheelchairs including lightweight power assist to make slopes easier to ascend.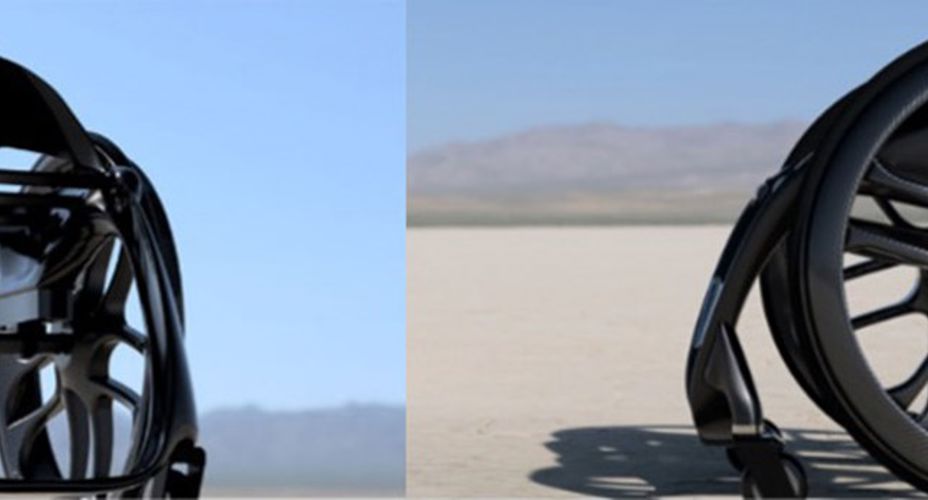 The award-winning technology was developed in partnership with UWS through a knowledge transfer partnership (KTP) with the School of Computing, Engineering and Physical Sciences.
Andrew Slorance at Phoenix Instinct said:
Working with UWS KTP partnership brought the company specialist skills, knowledge and University support that have been fundamental to the success of the project.  The KTP funding through Innovate UK is a fantastic programme that we recommend highly.
The Toyota-supported challenge required finalists to work with end-users to develop devices that integrate seamlessly into their lives and environments, while being comfortable and easy to use.
UWS Success
Dr Tony Leslie, Senior Lecturer in the School of Computing, Engineering and Physical Sciences at UWS, said:
It has been a pleasure to work with Andrew Slorance and Dr Jakub Rycerz on this KTP project. Andrew's design is a step change in wheelchair development. Andrew has driven the project to ensure the project team never lost sight of how the ongoing design decisions could impact on wheelchair users in their daily lives, and that has been key to the project's success.
He continued:
"Recognition must also be given to KTP associate Jakub, whose contribution and commitment has been exceptional throughout the project, developing a number of innovations to ensure Andrew's vision was realised. I look forward to seeing Phoenix continue to transform the mindset of wheelchair designers and inspiring future global wheelchair development."
Phoenix Instinct were crowned the winners at a virtual, live-streamed event today (17 December 2020). The Phoenix i ultralight wheelchair made its way among five finalists announced at the Consumer Electronics Show in Las Vegas, USA in January 2019. A total of 80 entries were received from 28 countries, with the finalists and winner chosen by a panel of expert judges.
Stuart McKay, Senior KTP Manager at UWS, said:
I am delighted for the whole team behind this project, who, collectively, have developed this truly game-changing mobility solution, as well as delivering an exemplary knowledge transfer partnership project. I am extremely proud of the role UWS has played in Phoenix Instinct's success, from being selected to work with them on the initial bid concept, through to reaching the global final and securing $500k development funding more than a year ago.
Stuart continued:
"Phoenix Instinct winning the Mobility Unlimited Challenge is the icing on the cake and testament to the hard work and dedication of everyone involved. We look forward to working with Phoenix Instinct in the future and already have plans for a second KTP."
Last updated: 14/07/2023