COLOURS OF THE ALPHABET SCREENED ACROSS AFRICA IN 30 LANGUAGES ON UNESCO'S INTERNATIONAL MOTHER LANGUAGE DAY
The documentary Colours of the Alphabet, produced by University of the West of Scotland academic and Director of the Creative Media Academy, Professor Nick Higgins and directed by Dr Alastair Cole of the University of Newcastle, was screened across Africa on 21 Feb 2018.
The screening was the first ever simultaneous multi-lingual live stream of any film to all 54 African countries. Released on the AfriDocs platform in conjunction with UNESCO, the film, which takes an intimate look into the African classroom and the consequences of not teaching children in their mother tongue, was made available in 27 indigenous African languages in addition to French, Portuguese and English.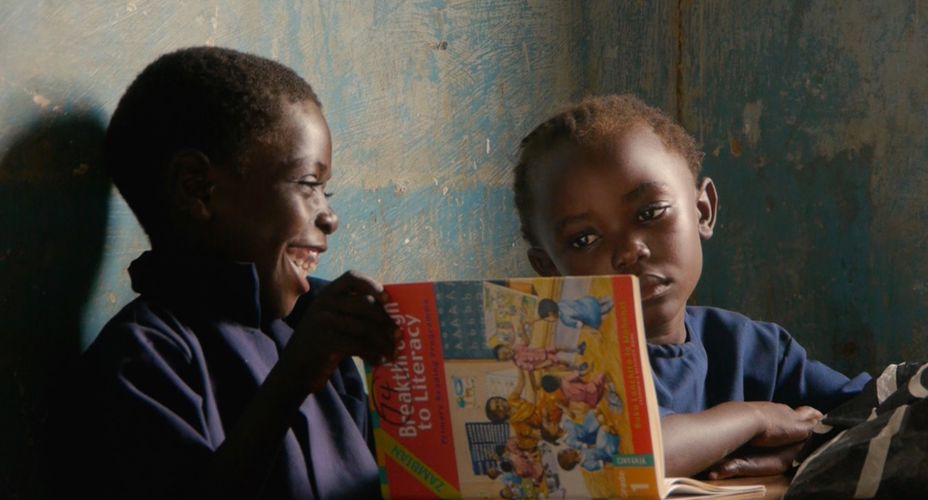 The streaming of the film was the final part of an Economic and Social Research Council (ESRC) funded impact campaign that has led Professor Higgins and Dr Cole to work with the US based Amara platform, the Institute of Translating and Interpreting (ITI), Screen Language and Subtrain to create online training materials for over 60 African based translators. These translators now form an African Film Translator Network and are an enduring legacy of the project as they continue to subtitle films for the AfriDocs network.
The project also attracted the support of UNESCO, given not only the release date on International Mother Language Day, but also the film's pertinent subject matter and the unique and free multi-lingual distribution strategy.
Professor Nick Higgins, UWS academic and Director of the Creative Media Academy, said: "We were delighted to have worked with AfriDocs and UNESCO to bring this unique documentary film to audiences all across Africa."
The release was supported by a social media campaign #mytonguemystory that allowed each of the 60 translators and members of the public to share their own stories in their own languages on the project's Facebook and Twitter pages.
Last updated: 14/07/2023