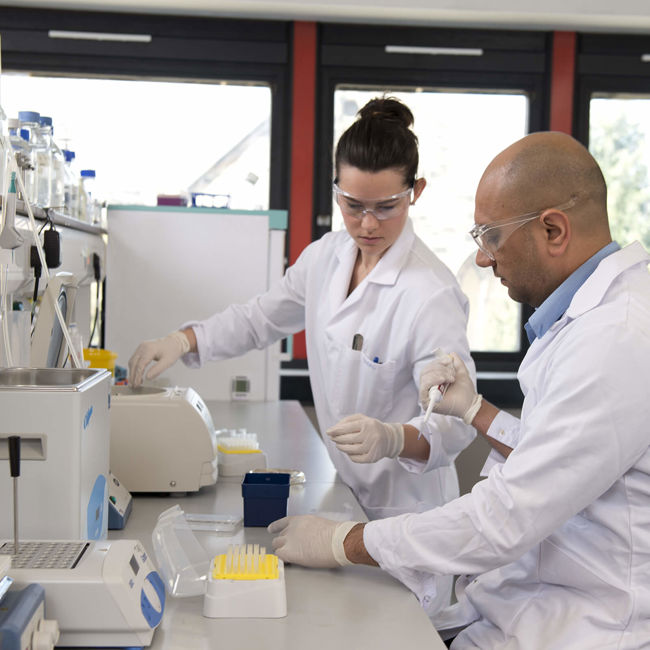 Trusted Research aims to secure the integrity of the system of international research collaboration, which is vital to the continued success of the UK's research and innovation sector.
The term 'Trusted Research' is a campaign by the UK's Centre for the Protection of National Infrastructure (CPNI) who use the concept to:
Outline the potential risks to UK research and innovation;
Help researchers, UK universities and industry partners to have confidence in international collaboration and make informed decisions around those potential risks;
Explain how to protect research and staff from potential theft, misuse or exploitation.
UKRI have produced Trusted Research and Innovation Principles which can be found here.
UKRI Trusted Research and Innovation Principles
Trusted Research applies to anyone who has international collaborations. It is particularly relevant to researchers in:
STEM subjects;
dual-use technologies;
emerging technologies;
commercially sensitive research areas.
Assessing the Risk
Individuals, with the support of the Schools Research Services department, are encouraged to carry out the CPNI Trusted Research Checklist for Evaluating Research Proposals in order to gauge the level of risk involved with their international collaborations, using the Trusted Research Guidance for Academia as support.
Legal Frameworks
Certain legal frameworks are applicable to international research collaborations:
If there is an acquisition of an entity or asset, which includes intangible assets such as Intellectual Property, then the National Security and Investment (NSI) Act may be applicable. More information can be found here: NSI Act
If there is a transfer or communication of knowledge or data or of goods, software or technology, then export control legislation may be applicable.
If the collaboration will involve new international researchers (or students) coming to work with UWS the Academic Technology Approval Scheme (ATAS) may apply.
Procedure on Export Control and Sanctions
UWS is committed to complying with export controls. The University aims to raise awareness within the institution of export control regulations and set out a Procedure on Export Control and Sanctions. It is the responsibility of each individual researcher to ensure that they do not export controlled items without an appropriate licence. Researchers are expected to familiarise themselves with this procedure.
Additional Information
Please consult the UKRI Trusted Research FAQs  for further information and guidance.
Helen Kennedy, Head of Research, is the Trusted Research Champion for UWS, supported by Veoeani Krishna, Contracts Manager, Research Services Department.
Trusted Research is intended to help researchers and the university and industry partners make informed decisions when forming international collaborations. Training on Trusted Research issues and further assistance is available. If you have a query or to access support on Trusted Research, please email researchservices@uws.ac.uk
Last updated: 06/11/2023