UWS academics have discovered the world's first treatment for serious eye condition, Acanthamoeba keratitis (AK), which affects millions of people across the globe annually.
Following 13 years of ground-breaking research UWS has developed a novel compound to prevent the development of the condition, for which current treatments are extremely difficult and often ineffective.
The disease is caused by cyst-forming microorganism, Acanthamoeba, which invades the cornea of the eye and is commonly found in lakes, oceans and rivers, as well as domestic tap water, swimming pools and hot tubs.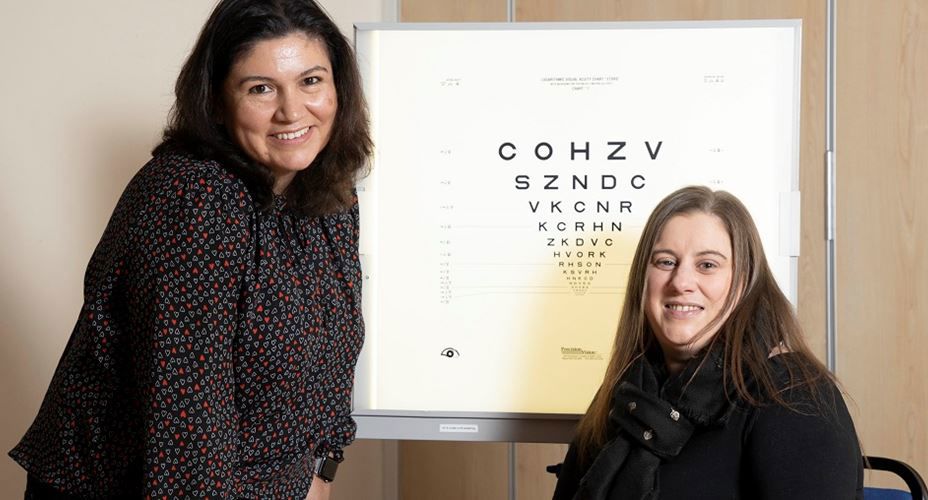 It is normally harmless to humans but can have devastating effects if it comes into contact with the eye. The 125 million contact lens wearers worldwide are at the highest risk of contracting the disease through making simple hygiene mistakes such as washing contacts or lens cases with tap water or wearing them whilst showering or swimming.  
UWS has been granted a patent to protect the novel compound, with a view to it being added during the manufacturing stages to contact lens solution as a simple but effective way of protecting users against the disease. As the discovery begins to attract global attention across the eye-care industry, a research paper examining the compound and its properties will also be published.
UWS' Professor Fiona Henriquez, who led the research, said: "Until now, there has been no single-step solution that contact lens wearers or medical professionals can take to kill the pathogen.
"Acanthamoeba is an incredibly strong organism and once it gets inside the eye, and is exposed to medicine, it's able to form a hard, resistant shell, repelling attack from medication - it can even resist strong disinfectants."
"Acanthamoeba keratitis is a very painful, sometimes life-altering condition and therefore it's a huge achievement for the team at UWS to have successfully developed the only preventative treatment that will have a global impact."
UWS Professor Fiona Henriquez
Believed to affect up to 3 million people across the globe annually, Acanthamoeba keratitis can cause excruciating pain, blindness, the requirement of corneal transplants or removal of the eye if it is not brought under control.
Instances of the infection are fifteen times higher in the UK than the USA.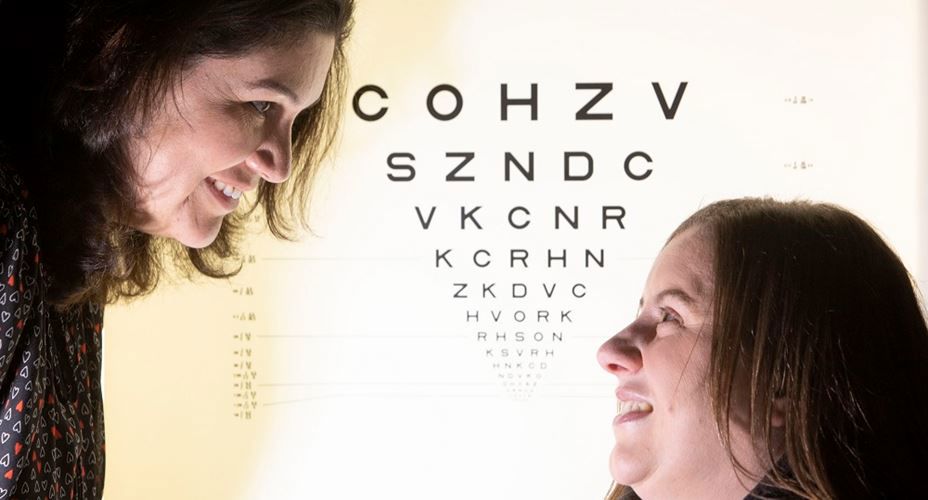 This initial research encouraged visiting Professor and NHS Ayrshire & Arran corneal surgeon, Sathish Srinivasan, to become part of the research team as he identified its huge potential to lead to effective treatment of Acanthamoeba and inform the millions of contact lens users worldwide of the potential dangers.
He commented: "Research conducted at UWS has had a transformational impact on the knowledge of the Acanthamoeba organism, and it will have an immediate effect on the millions of sufferers who contract the disease annually.
"This pioneering research has already impacted other countries including Spain, Germany and Italy through patient groups and research collaborations with prestigious universities including University of Sassari, University of Strathclyde. Alongside Professor Henriquez and UWS academics Roderick Williams, Scott Thomson and Ronnie Mooney, it has been a career highlight to help deliver this revolutionary research which will transform the eye-care market worldwide. UWS has found a viable treatment for a once untreatable disease."
It is proposed that the compound will be included as an additive at the manufacturing stage of contact lens solutions, removing any additional care requirements from contact lens wearers.
Contact lens wearer Yvonne Cunningham, 40, of Stewarton in Ayrshire, experienced a sharp pain in her right eye in November 2018. Following a visit to her optician, she was diagnosed with iritis – the inflammation of the coloured ring around the iris - and was prescribed antibiotics and steroids to treat the condition.
However, the excruciating pain in her eye developed. Following 15 hospital visits and no further diagnosis, on Boxing Day 2018 Yvonne woke completely blinded in her right eye. After weeks of pain & rounds of specialist testing at University Hospital Ayr, she was finally diagnosed with Acanthamoeba keratitis in February 2019.
Frustrated at the misdiagnosis which led to continued deterioration of her eye, Yvonne was then dealt a further blow and was advised that the AK bug had aggressively attacked her cornea, leaving it perforated, and she now needed an emergency cornea transplant.
 Yvonne said: "Despite how common it is, I had never heard of Ak before developing it myself.  It's uncertain whether I'll ever get any vision back, I've had to learn to live with the sight of just one eye which has impacted by social, work and family life. If the compound discovered by research at UWS can prevent others experiencing the paid I've endured, then it truly is amazing. I hope it also raises awareness around Acanthamoeba keratitis and helps other contact lens wearers understand its severity."
UWS plans to create a spin-out company to roll out the safe new additive to contact lens and eye care solutions, and this has already attracted attention from industry leaders and contact lens providers.
Last updated: 14/07/2023