Paisley
Paisley is the largest town in Scotland, located just a few miles from Glasgow on the banks of the White Cart Water. 
Once a quiet market town, Paisley was transformed into an international hub for textile design and production during the Industrial Revolution. In the present day, Paisley is a vibrant town with a lively music and entertainment scene alongside a great selection of shops, museums and attractions combined with excellent travel connections across Scotland and its own international airport. 
History
The town of Paisley has religious origins, with the first known settlement in the area connected to a chapel said to have been built by Saint Mirin next to the White Cart Water in the 6th or 7th century.  
A priory was established in 1163 and in 1245 this was raised to the status of an Abbey. A community grew around the Abbey as it became one of Scotland's major religious houses and it is widely accepted that William Wallace was educated there. The abbey is also referred to as 'Cradle of the Royal Stewarts' as it is reported to have played an important part to in saving the life of the infant child of Marjorie Bruce; later the child became King Robert II of Scotland. It is the burial place for King Robert III of Scotland, as well as six High Stewards of Scotland. The Royal Stewart Dynasty, has links with our current Royal family. 

Over the years, Paisley flourished as a result of trading, markets and commerce. However, the Industrial Revolution turned Paisley from a quiet market town to an important centre of commerce and industry.  
Textile mills were built to produce imitation Kashmir shawls called 'Paisley' and the town became the world centre for thread making. The town's most famous product was the shawls, decorated with the Paisley pattern, and made fashionable by a young Queen Victoria. Although the shawls' popularity had waned by the late 1870s, the teardrop Paisley pattern remains an important symbol of the town to this day. 
Although most famous for its textiles, Paisley was also home to a number of other industries including food manufacturers - marmalade, cornflour, mayonnaise, baby food and soup have all be made in the town. There was also a car factory, a British Gas distribution and service centre, and a Cadbury's distribution centre. However, these have all now ceased operation.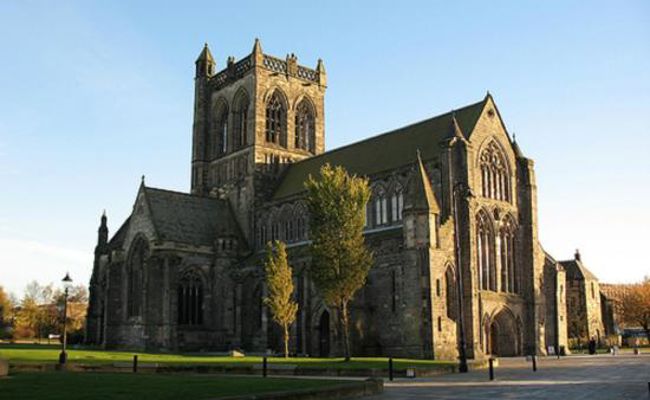 Paisley Abbey
Founded in 1163 but with origins dating back to the 6th or 7th centuries, the abbey is located on the east bank of the White Cart Water in the centre of Paisley town. Paisley Abbey is a spectacular and imposing building. Complete with royal tombs, stunning woodcarvings, one of the finest organ's in Scotland and stained glass windows, the Abbey is Paisley's most popular attraction and well worth a visit.
Visit Paisley Abbey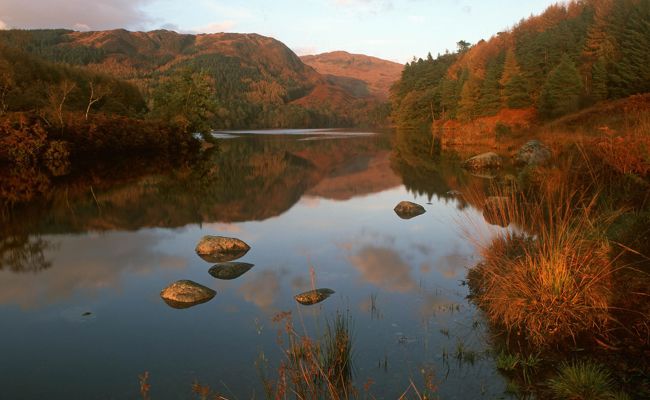 Gleniffer Braes Country Park
With 480 acres of woodland, farmland and moorland to explore, Gleniffer Braes Country Park is an excellent choice for a day out. Visitors can enjoy relaxing woodland walks, bird watching, picnicking and wonderful views. For the serious walkers there are miles of informal paths throughout the park, as well as signposted routes leading wider walking networks including the Brandy Burn Way and the Fereneze Braes Path Network.
Visit Gleniffer Braes Country Park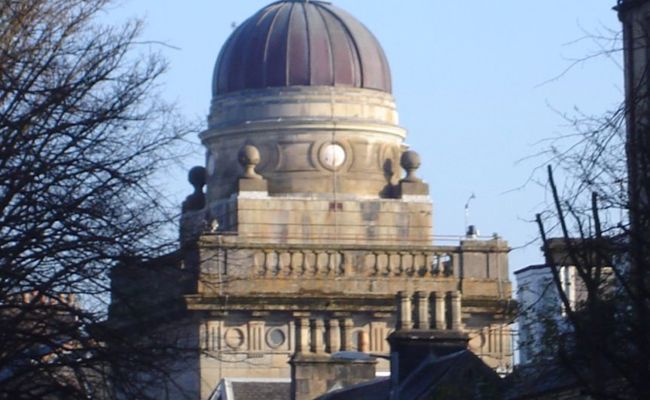 Coats Observatory
Coats Observatory is part of Paisley Museum, and an essential item on the agenda of any visitor to the town. Built in 1883, it is the oldest public observatory in the country and today it's home to a vast range of telescopes as well as a digital planetarium.
Visit Coats Observatory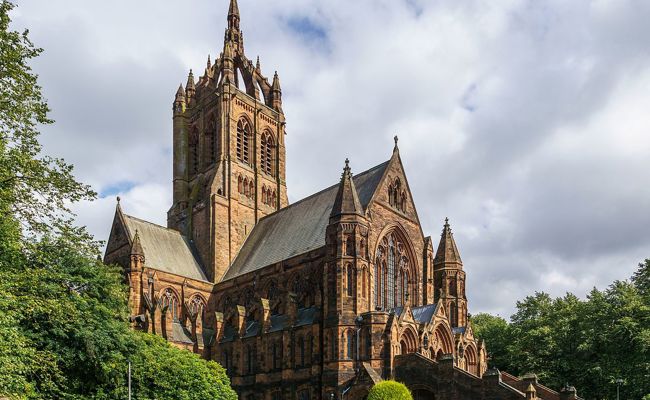 Thomas Coats Memorial Church
A striking feature of the Paisley skyline for more than 100 years, the Thomas Coats Memorial Baptist Church stands at the end of Paisley High Street. Commissioned by the family of Thomas Coats of Ferguslie, six architects were invited to submit designs for the new church in a competition. The winning design came from Hippolyte J Blanc who was an admirer of medieval architecture, hence the building's Gothic Revival style.
Eating, drinking and entertainment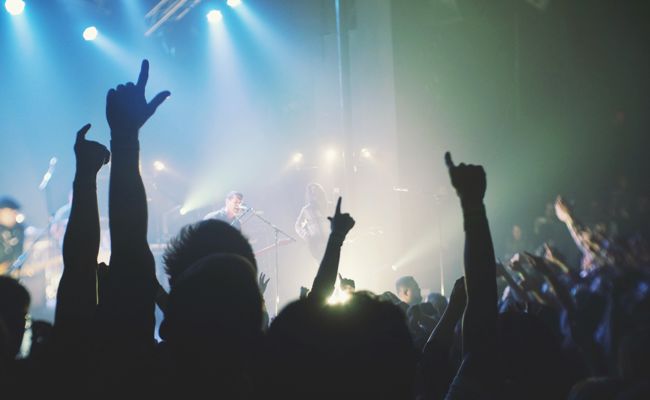 Nights out
If you fancy a night on the tiles, Paisley has plenty to offer. There are lots of traditional pubs perfect for a quiet drink and a catch up with friends. If you're after somewhere a bit livelier, Saporito Wine Bar and The Jam Jar are both popular choices and great places to go if you enjoy a good cocktail. If it's live music that you like, The Bungalow is worth a visit with regular band nights, open mics and other music events.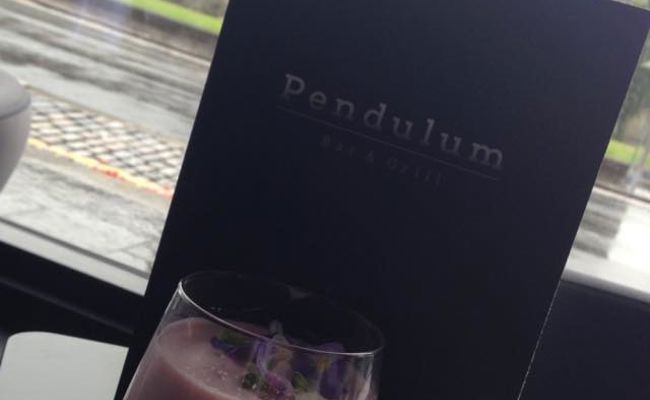 Eating out
Paisley has no shortage of places in which to eat, drink and be merry. The town centre is home to a great variety of cafés and restaurants serving everything from quick bites and speciality coffees to fine dining and pub grub for all the family to enjoy. The List has a guide to eating out in the town.
View The List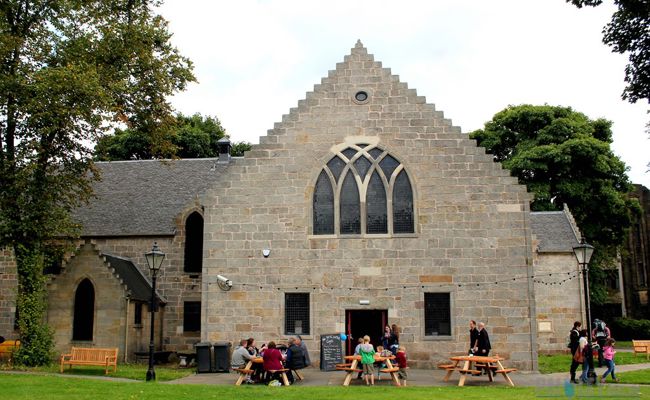 Paisley Arts scene
Renfrewshire and Paisley boasts thriving programme of professional and amateur theatre, music, dance, comedy, film and creative classes in several locations around the county and town. If you would like a more cultured night out then Paisley Arts Centre is the place to be. Throughout the year it hosts top performers in theatre, music, dance and comedy as well as being to home to its very own theatre company (PACE) and a youth theatre with illustrious graduates including James McAvoy and Paulo Nutini.
View what's on in the Paisley Arts scene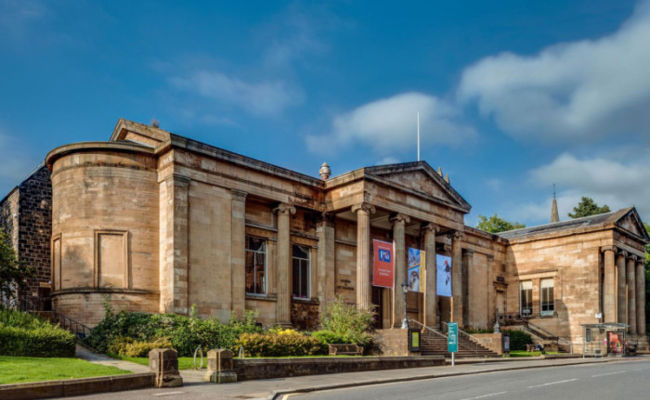 Paisley Museum
Housed in a stunning Victorian building, Paisley Museum is home to whole host of treasures including fine art, sculptures, mediaeval manuscripts and a wealth of interesting artefacts of local significance. The highlight of the museum is its collection of Paisley shawls, which is a Recognised Collection of Significance to Scotland. There is also a loom gallery, showcasing the original looms used to produce the shawls.
Visit Paisley Museum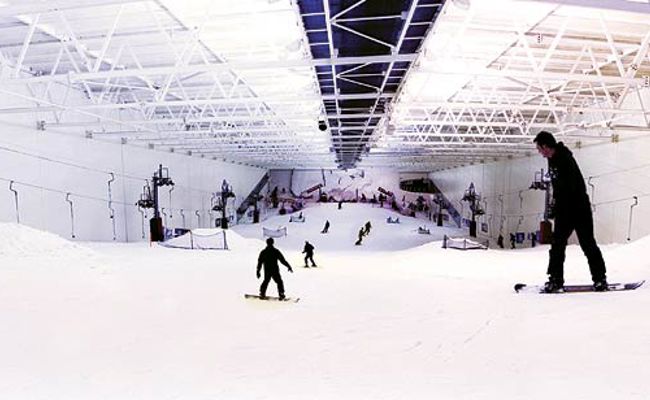 Skiing & snowboarding
Just a short bus ride (10 mins) from centre of the town at the Braehead Shopping complex is Snow Factor, Scotland's only snow dome featuring the UK's longest indoor real snow slope (168m). It's open for skiing and snowboarding every day of the year (except Christmas day) it is the perfect place to practice and train. But, lessons are available for all levels and ages from complete beginners upwards, it is the perfect place to learn to ski, snowboard or ice climb– whatever the weather.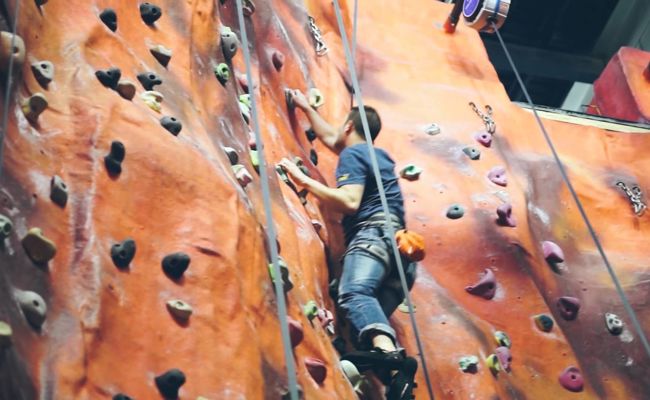 Climbing walls
Just a short busride (10 mins) from centre of the town at the Braehead Shopping complex is Snow Factor, Braehead shopping complex also features The Drop Climbzone, a state-of-the-art aerial adventure course with one of the largest freestanding climbing walls in the UK. If that wasn't enough, there's also Paradise Island miniature golf and Laser Station gaming area to keep you entertained.
Visit Climbzone Braehead
Get involved in sport
In addition to university sports clubs and societies, Paisley has a proud tradition of sporting prowess and activities and offers you the opportunity to get involved in a variety of sports clubs. Paisley is home to: St. Mirren F.C. (Scottish Championship professional football club), Kelburne Cricket Club, Ferguslie Cricket Club, Paisley Rugby Club and Kelburne Hockey Club, Braehead Clan (ice hockey club). It also has many local tennis and squash clubs, golf clubs, gyms and fitness centres as well as the Lagoon swimming and leisure centre. There really is something for everyone.
View Renfrewshire fitness classes
Last updated: 27/07/2020