Vice-Chancellor's Studentship Scheme 2023
University of the West of Scotland (UWS) is one of Scotland's most innovative modern universities. In the Research Excellence Framework (REF) 2021, 90% of UWS research was classed as world-leading, internationally excellent, or recognised internationally. UWS is ranked by Times Higher Education in the world's top 150 young universities, and in the top 200 universities globally for impact against the United Nations' Sustainable Development Goals (Times Higher Education Impact Rankings 2022). Additionally, UWS was named Higher Educational Institution of the Year in the Herald Higher Education Awards 2022.
Under the UWS Vice-Chancellor's Studentship Scheme 2023, 21 funded PhD studentships are offered for October 2023 start. These highly selective studentships span the University's four academic schools: Business & Creative Industries; Computing, Engineering & Physical Sciences; Education & Social Sciences; and Health & Life Sciences.
The studentship themes are aligned with the ambitions of UWS Strategy 2025 which sets out the University's commitment to distinctive research and innovation, and addressing the United Nations' Sustainable Development Goals.
Successful applicants will be aligned to their relevant UWS academic School and also become part of the UWS Doctoral College, providing an outstanding quality experience, supporting your student journey and focusing on investment and development in training, resources and facilities.
You will find more details on these exciting funded studentship opportunities, as well as how to apply and contacts for more information, by clicking on the project links below:
Improving the health and wellbeing of hard-to-reach families through Happy Homework: A Scottish curriculum-focused home-based mHealth intervention
Developing a framework to engage older adults in mobile health applied to muscle strength
Reforming the Games: Securing sustainability in the Olympic Games bidding process
Promoting physical activity for survivors of violence against women in Scotland: needs, approaches and impacts
Charitable food aid and growing inequalities in the UK
Understanding host-pathogen interaction during T. gondii infection using stem cell derived tissue organoids to inform drug therapy development
The role of the oral microbiome in health outcomes in individuals with dementia
Digital Self-Recording as De-Centred Sustainable Practice in 21st Century Global Shakespeare(s)
Experiences and reporting of LGBTQI+ hate crime in Scotland
Meeting the care and treatment needs of men with suspected or diagnosed dementia in one high secure forensic setting
Public Perceptions of Online Hate and Extremist Speech
Democratic Disengagement and Mistrust in the Fourth Industrial Revolution
The role of leadership in building resilience towards sustainable economic growth - A Scottish SME Perspective
FOod SecuriTy with prEcision faRming (FOSTER) by Leveraging IoT and AI for Efficient Crop Monitoring and Disease Diagnosis
Impact of organic pollutants on the emergence of antimicrobial resistance in aquatic environments
Enhancing Adolescent Mental Health within a School Context: Developing Therapeutic Places
Attention, wayfinding, and young onset dementia: Promoting independent living
Blue Space: Environmental Risks and Health Benefits of Coastal Recreation in a Changing Climate
Fly Tipping in Scotland – from lie in dirt to safer end of engineered life – an assessment of existing policies to enable sustainability
New Scots or Scots Exceptionalism? Using Narrative Analysis to Explore the Lived Experience of Everyday Bordering in Scotland
'Dreams of a Safe Haven' Life Stories of Unaccompanied Asylum-Seeking Children (UASC) in Scotland: an Interdisciplinary Exploration of the Lived Experiences of Forced Migration
Check out these Vice-Chancellor's Studentship projects plus our additional research opportunities on our FindaPhD entries:
UWS's FindaPhD Research Project ListingS
The funded studentships are open to UK citizens and applicants with pre-settled or settled status. Funding for applicants meeting these criteria will cover UK fees and they will also receive an annual stipend (currently £18,622).
Closing date for applications - 30 June 2023
Make your mark with a research degree from UWS
Postgraduate Research degrees from University of the West of Scotland enable you to work at the cutting-edge of your industry or sector and contribute to the advancement of knowledge. 
To be a successful research student you must be passionate about your subject area, with enthusiasm for research and analysis, and the motivation to manage a personal learning programme. You will have already demonstrated research aptitude in undergraduate or masters-level studies. 
As a career-focused university we work with international businesses, regional enterprises, local and international education partners to ensure that UWS research drives innovation and supports the future needs of society, industry and government. This focus increases your employability and career prospects, whether you seek a career in an academic or commercial environment.
We offer research study opportunities (MRes, MPhil, PhD, DProf) at all of our campuses.
Cutting-Edge Research
With cutting-edge facilities, specialist knowledge and world-leading and internationally excellent expertise, UWS aims to develop research outputs that have a tangible impact on society across the globe.
Click on the link below to watch a video that highlights just some of the University's recent research successes.
Research Excellence Framework (REF 2021)
In the most recent round of research assessment in the UK - Research Excellence Framework (REF) 2021, 90 percent of research at University of the West of Scotland was classed as world-leading, internationally excellent, or recognised internationally.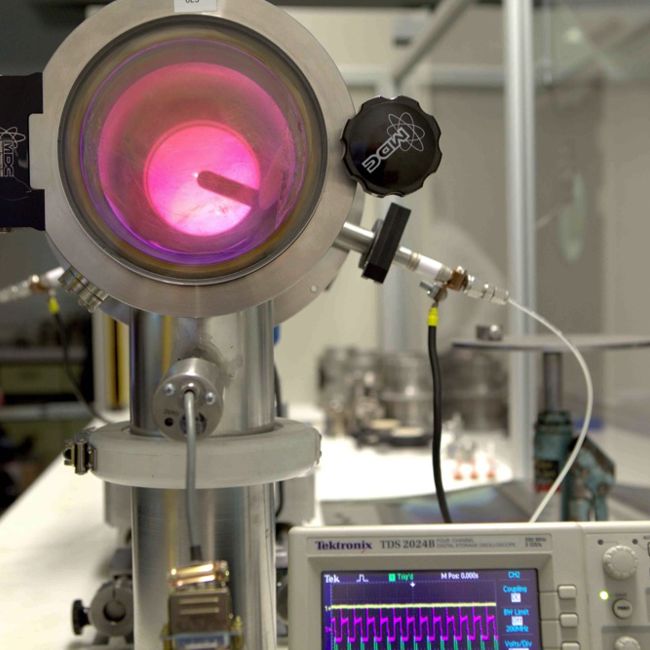 COMPUTING, ENGINEERING & PHYSICAL SCIENCES PhD PROJECTS
Staff in the School of Computing, Engineering, and Physical Sciences are working in a diverse range of research areas from fundamental science to industrial applications. You can join one of our research groups as a PhD student, where you will work at the cutting-edge of the subject and you will contribute to the advancement of knowledge. 
For more information and an overview of our PhD projects click here
Explore Research @ UWS
Explore the options below to start your research journey
Last updated: 05/05/2023