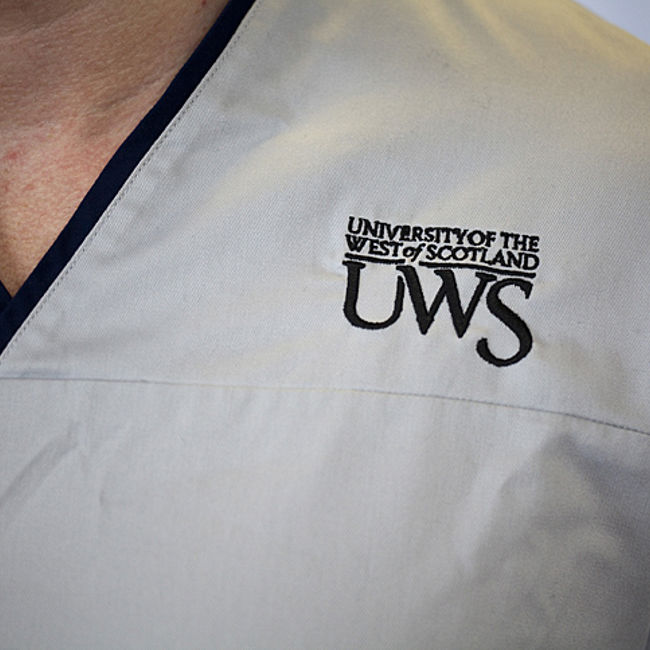 Find your place in Nursing at UWS
Achieve your career ambitions with our innovative and exciting programmes. As the largest provider of nursing and midwifery education in Scotland, UWS graduates and staff are making an immense contribution to improving health and wellbeing on a national and international scale.
OPEN DAYS
There's nothing better than experiencing first-hand what studying at UWS is like. Join us at our autumn open days across our campuses to take a tour of our state-of-the-art nursing simulation facilities, hear from our academics and current students, and ask any questions you might have.
OUR PROGRAMMES
Our pre-registration nursing programmes are 50% work-based learning, where you'll put theory into practice in a real-life environment. When you are on-campus with us, you will have access to state-of-the-art facilities that will prepare you well for your future career.
We offer the following undergraduate programmes: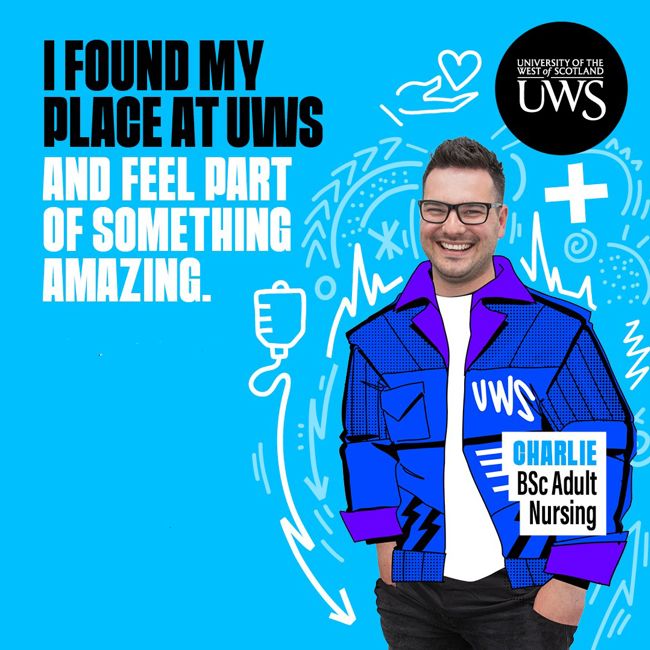 Charlie found his place
Before joining UWS, Charlie was working in a care role with adults with profound and multiple learning disabilities. He then got a job with the NHS as a vaccinator, giving 'flu and COVID vaccinations. It was at this time that Charlie decided he wanted to progress further and go and study nursing at UWS.
"The facilities at UWS are also absolutely fantastic. We use integrated technology to make sure patient safety is kept paramount. We use mannequins that can mimic human responses – for example, they can speak, blink, change breaths - really amazing technology. But if we get something wrong, it's about learning from it and reflecting on it and then going into practice and being that safe, all-rounded student nurse.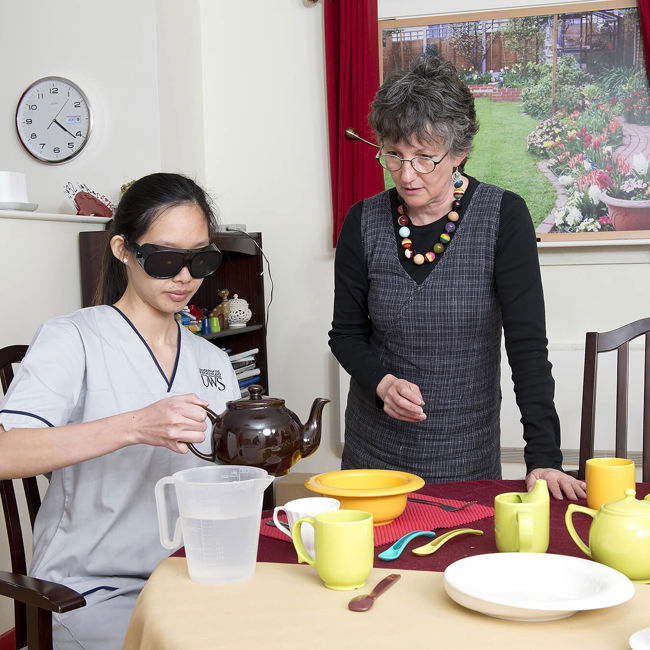 First-class facilities
All our campuses are equipped with state-of-the-art clinical simulation facilities and contemporary healthcare technologies to replicate the provision of care across a person's lifespan in hospital, primary care and domestic environments. Investment in the Domus Initiative – a simulated home life environment – provides students with experience of caring for older people living with dementia. Our Lanarkshire Campus's birthing room, complete with maternal simulator and birthing pool, allows you to develop knowledge of good practice in a safe, supportive and authentic environment.
Last updated: 01/09/2021