With creative industries generating £4.6 billion for the Scottish economy in 2016, the CMA exists to not only enable our students, graduates and staff to contribute to the sustainability, development and growth of the sector, but also to engage directly with cultural and creative industries through innovative projects and partnerships across Scotland and beyond.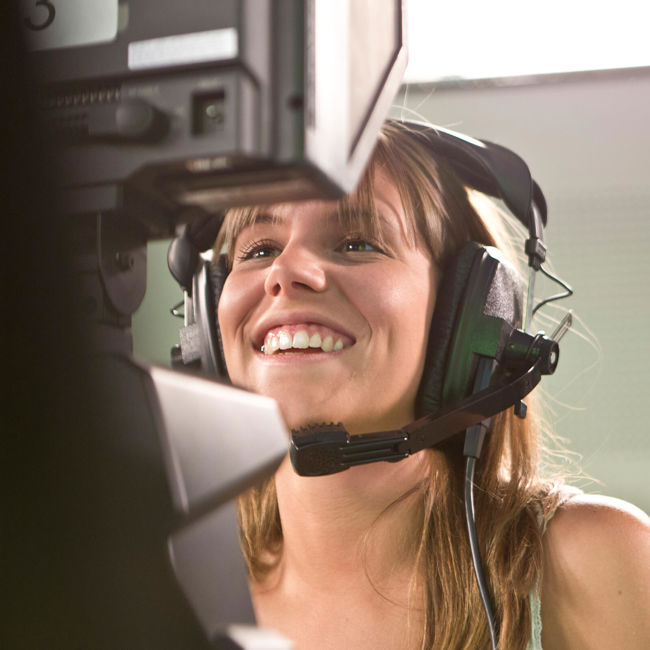 Scottish Television (STV) Local TV Partnership
In 2015, STV was awarded the licence to deliver local TV services to Ayr, and partnered with the University of the West of Scotland to deliver the local news and current affairs content.
Working in collaboration with UWS and the Creative Media Academy at its Ayr Campus, the partnership provides creative industries students with the opportunity to learn and train in a live TV environment, undertake placements and increase their employability.
Since Spring 2017, the STV local broadcast team have been based in the Creative Media Academy Enterprise Hub on our Ayr campus.
Cultural Enterprise Office
In 2017, the Creative Media Academy partnered with the Cultural Enterprise Office to deliver a pioneering creative entrepreneurial education programme. The focus of the programme is for creative industry students at UWS to work with CEO to develop their skills, knowledge and understanding of developing an innovative creative company. Students are supported through a series of workshops to develop a business plan for their own creative enterprise.
Last updated: 09/05/2018