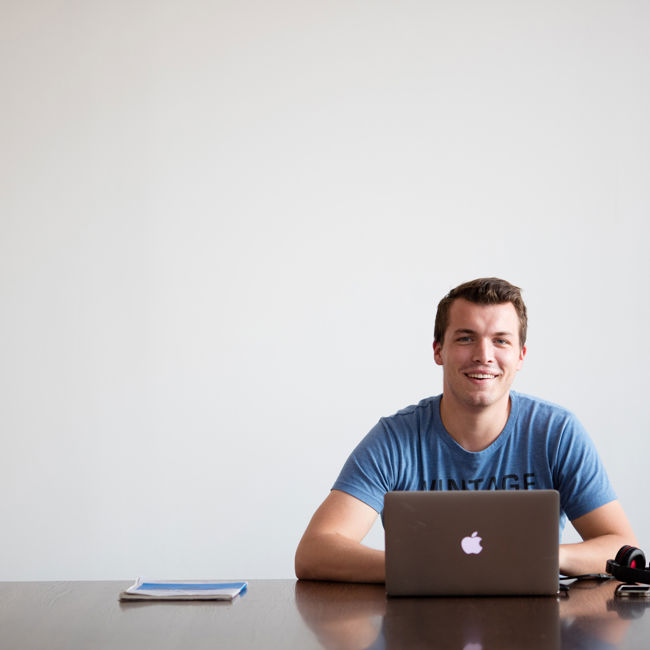 Application Process
1 - Submit a FAFSA
Each year new and continuing students must complete the Free Application for Federal Student Aid (FAFSA) online form to apply for financial aid for college or grad school. 
When applying to University of the West of Scotland (UWS), our federal school code is 042595.
Having completed and submitted the online application form, you must inform the UWS FSA Funding Team of your application (fsa-funding@uws.ac.uk).
2 - Receive a copy of your Student Aid Report (SAR)
The Student Aid Report (SAR) is the result of your FAFSA and includes your Expected Family Contribution (EFC). The EFC is needed in order to determine exactly how much aid of different types you can qualify for at the University.
3 - Review the Cost of Attendance (COA) Sheet issued to you by UWS
The COA spreadsheet is issued to you by UWS and will help explain how much in loans, of various types, you can qualify for at the University.
What you need to know to review your COA sheet:
The tuition charges for your program (check your Offer of Admission or other communication from the UWS Tuition Fees Team)
Your EFC from Step 2
Any other aid/scholarships that you will receive at the University (excluding Veterans Affairs Benefits / Funds)
Any other essential educational costs such as the cost of a visa and immigration health surcharge
4 - Return the COA Spreadsheet to FSA Scholarship Team
After reviewing the sheet, and deciding how much you and your family wish to borrow, confirm the COA with the UWS FSA Funding Team (FSA-funding@uws.ac.uk).
5 - Complete the necessary Master Promissory Notes (MPN)
You (and your Parent for a Parent PLUS loan) must complete and E-Sign the applicable Master Promissory Notes (MPN) for your loans. No funds will come if you (and parent, if needed) don't complete each MPN as required. Students at the University must sign new MPNs each year - this is a requirement for all borrowers at a 'foreign school'. You can find the MPNs on the Federal Student Aid website:
Quick tips to completing MPNs:
Make sure to list the UWS Code (Federal School Code 042595)
You'll need your FSA user ID to complete the MPNs
You must do separate MPNs for PLUS and Stafford loans
For PLUS loans a US postal address is needed to trigger the required credit check
An overseas address will automatically result in the credit check being pended. This can delay your funding.
6 - Private loans
If part of your program is ineligible for Direct Loans or if you decide to use private funds instead of the Federal funds you need to compete a Private Master Promissory note (apply directly to the lender).
If you elect for this option, you need to email the UWS FSA Funding Team (FSA-Scholarships@uws.ac.uk) to ask the University to certify the private loan.
7 - Loan Entrance Counselling
A loan counselling session provides you with information that will help you understand your rights and responsibilities as a loan borrower, as well as other tools to assist you with managing your loans. All first time borrowers at the University must complete either Entrance Counselling for Graduate/Professional Students or Entrance Counselling for Undergraduate Students, as appropriate, both of which you can find on the Federal Student Aid website:
Quick tips:
Make sure to list the UWS Federal School Code (042595) as your school
Not completing entrance counselling will result in delays to your funding
8 - Review your Financial Aid Award Letter
Once your loans have been originated satisfactorily you will receive an award letter which details the loan amounts, net of origination fees, and the disbursement dates.
This award letter will be emailed to you and should be used to satisfy visa requirements.
Last updated: 29/04/2020