UWS & India
At the University of the West of Scotland, we have welcomed over 1,000 Indian students onto our campuses over the past 10 years across all academic areas including Business & Finance, Computing, Engineering and Management, including MBA and DBA.
We are working increasingly across India, with a growing number of research partnerships, deepening engagement with industry and government, and support by our in-country member of staff.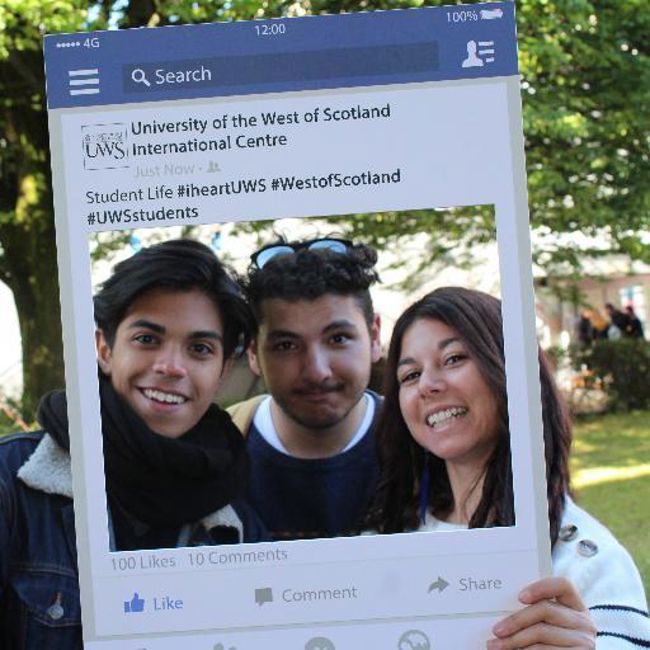 Indian Community at UWS
There is a well-established community of Indian students at UWS who play an active role in many of the University's social societies and sports clubs.
Additionally, the UWS Paisley Campus is just 10 minutes by train from Glasgow, which is home to a large South Asian community. This means that as one of our Indian students you can meet new people and make new friends from Scotland and other parts of the world.
My degree from UWS was a really good course – I just loved it. It really taught me a lot – I'm aware of everything I do, and it's all down to my UWS education"
Harmeet Singh, BEng (Hons) Engineering Management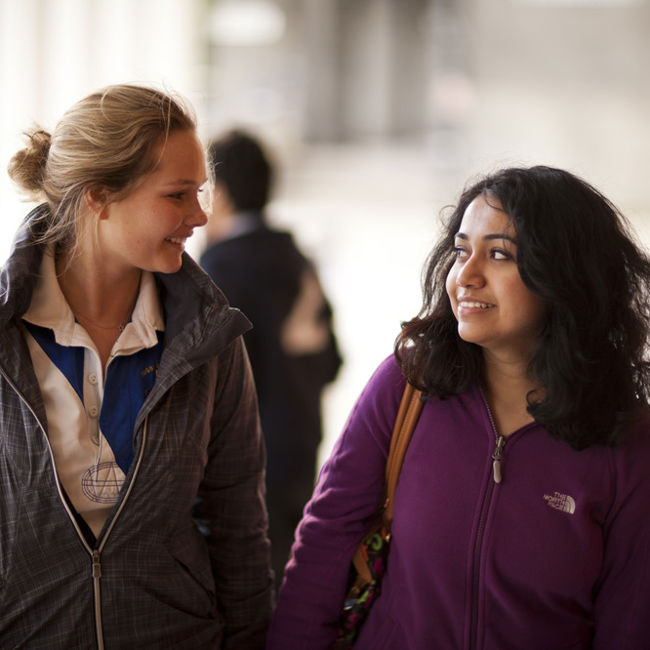 Entry & English Language Requirements
Our Admissions team are familiar with the Indian education system and qualifications. If you have any questions about your application to study at UWS, please contact our Admissions team on: internationaladmissions@uws.ac.uk.
If it isn't your first language, you will need to have a good command of English to get the best results from your studies with us. All non-native English speakers are required to meet the English language criteria specified by the University.
View our English Language Requirements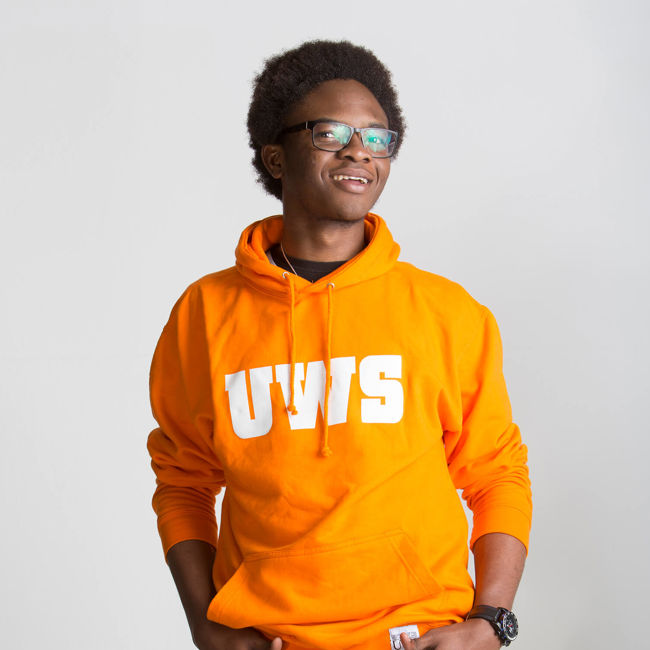 Academic Entry Requirements
You can view our most recent information regarding Bachelor or Master's degree entry requirements for Non-EU students by clicking the links below:
Undergraduate (Bachelor) Entry Requirements
How to apply
We are keen to provide as much information as possible that will help you in making your application to UWS. Below are specific notes depending on whether you are applying for one of our Bachelor (BA, BAcc, BD, BEng, BSc) degrees, Master (MA, MBA, MEd, MSc) degrees or Research (MRes, MPhil, PhD) degrees.
Applying for our Bachelor degrees
If you are applying from a non-EU/EEA country for entry to one of UWS's undergraduate degree courses, and have not applied already via UCAS, or have not applied to another UK university, then you may apply through our online application system.
International candidates applying through one of our recognised partners or agents for a full-time undergraduate degree course at UWS can also apply using our online application system.
To make the application process as smooth and stress-free as possible, we've compiled a step-by-step guide to applying to study at undergraduate level at UWS. Prior to beginning your application, we recommend that you read this to make sure you have everything you need and that you understand the process.
Applying for our Master degrees
Applying for our Research degrees
UWS in India
We are keen to meet with students from around the world who are interested in studying at UWS. Our international team and official representatives can provide information and advice on a one-to-one basis, helping you to make informed decisions on your studies.
If you have any questions about the admissions process or studying at UWS, Scottish Campuses, please contact Sangeeta Singh by email at sangeeta.singh@uws.ac.uk
Please note that for enquiries relating to study at the London Campus, please visit: https://www.uwslondon.ac.uk/
The University has a global network of official representatives who can provide information, advice and support in choosing your university and making an application.
UWS Representatives in India
We work with many educational representatives across India.

Many of our offical representatives have offices across many Indian states. However, we have simply listed their main or Head Office details here. Please use these details to find information on your local branch:
UWS official representatives based in India (A-Z)
Abacus Overseas Education Advisors
401, Abacus Towers, Beside GVK One Mall, Road Number 1, Banjara Hills, Hyderabad, 500034, Telangana, India
email: bhupendra@abacuseducation.ca 
Telephone: +91 90 300 26 001
Abroad Campus
Dr No. 6-9-15, 9/1 Arundelpet, Guntur, 522002, India
email: abroadcampus@yahoo.co.in
Telephone: +91 863 664 2899
Abroad Education Consultants AEC
1302-04 Ansal Tower, 38 Nehru Place, New Delhi, India
email: p.agrawal@aecoverseas.com
Telephone: + 91 11 4333 4444
Admission Abroad
41/2 Castle Street, Richmond Road, Bangalore 560 025 India
email: admission.abroad@outlook.com
Telephone: + 91 804 1146111/ + 91 994 5012300
BCES Admissions Abroad Pvt Ltd              
211-212, 2nd Floor, Magnum Tower A, Sector 58, Golf Course Extension Road, Gurgaon- 12011, India
email: nilesh@bces.in
Telephone: + 91 11 4777 5555
BitTRACK Consultants Pvt Ltd
204 & 205, 2nd Floor, Zodiac Plaza, St. Xavier's College Corner, H.L Commerce College Road, Navrangpura, Ahmedabad, 380006, Gujarat, India
Telephone: + 91 982 404 2605
email: hemant@bittrack.com
Edroots International
3rd Floor, Hamzi Tower, Behind SBI, Pattambi Road, Perinthalmanna, Malappuram, Kerela, 679322
email: director@edroots.in
Telephone: + 91 952 686 222
EduAspirations Consultants
302 Sai Lakshman Towers, New Nallakunta, Hyderabad-500044, India
Telephone: +91 83102 98756
GeeBee Education PVT
27, Vaswani Mansions, 5th Floor, Dinshaw Vachha Road, Opp K.C.College, Churchgate, Mumbai, 400020, India
email: info@geebeeworld.com and upeshsavla@gmail.com
Telephone: +91 22 43222333
ISDC Learning
ISDC Projects India Provate Limited, 10/1, 4th Floor, Lakshmi Narayan Complex, Palace Road, Vasanth Nagar, Bengaluru, 560052, India
email: suby.kurian@isdcglobal.org
KC Overseas Education Pvt Ltd
Krishna, Plot No 10/2, IT Park, Opp. VNIT, Behind Infotech Tower, Parsodi, Nagpur, Maharashtra, India, 440022
email: info@studies-overseas.com
Telephone: +91 712 222 2061
Liu Cheng International Group Limited
New Delhi Office Address: Level S-2 America Plaza, Nehru Place, New Delhi, 110019, India
web: www.liucheng.group
Telephone: +91 114 686 6611
Oberoi's Education Link Pvt Limited
503, 5th Floor, 88 Skipper Corner, Nehru Place, New Delhi, 110019
email: Indiakunaloberoi@educationlinkhouse.com
Telephone: 011 453 04530
Santa Monica Study Abroad Pvt Limited
Bio-Arcade Building, layam Road, Cochin 682011, Kerala, India
email: ir@santamonicaedu.in
Telephone: +91 702 575 6198
UKCallin
6th Floor, Markaz Complex, Mavoor Road, Near RP Mall, Calicut, 673004
email: ceo@ukcallin.com
Telephone: +91 889 1 777777
UNI Academic Consultants LLP - UniXperts
X-157, Regency Park-2, DLF Phase-4, Gurgaon, Haryana-122009
email: clientrelations.uk@unixperts.com
Telephone: +91 99 85550550
Western Overseas Study Abroad Pvt Limited
SCF 22, Vikas Vihar Shopping Complex, Ambala City, Haryana, India, 134003
email: pardeep@western-overseas.com or westernoverseas90@gmail.com  or westernoverseasacc@gmail.com
Telephone: +91 999 600 7624
Yarra US
1st Floor, Vijaya Majestic, Near Railway Gate , SN College Jn, Kollam, PO 691001, Kerala, India
email: info@yarra.us
Tel: +91 9895585618; +91 474 2769618
UWS official representatives based in UK (A-Z)
Meet us in India
As well as being able to chat to one of our official representatives in India throughout the year, our international team regularly travels overseas to meet students and to attend exhibitions and events. If you are interested in meeting one of our representatives to learn more about studying at University of the West of Scotland, please email international@uws.ac.uk.
UWS Degrees delivered in India (TNE)
For further information regarding our Transnational Education opportunities in India please visit our dedicated webpage on Transnational Education.
Last updated: 15/09/2022