Why Scotland?
Scotland and the USA have a deep rooted relationship which can be traced back many centuries, indeed USA State Resolution 155 declares that April 6th each year should be designated and observed as Tartan Day to honour the role "that Scottish Americans played in the founding of the Nation".
Links between our countries are still as strong today with thousands of American students choosing to study at Scottish universities.
Scotland is an exciting place to live, work and study. It's rich in tradition yet culturally diverse and there really is something for everyone. Our Scottish campuses are perfectly placed for our students to enjoy everything that Scotland has to offer and travel further afield is easy with great rail links from Glasgow and air services from Glasgow International Airport which is located two miles from Paisley Campus. Find out more at www.uws.ac.uk/campuses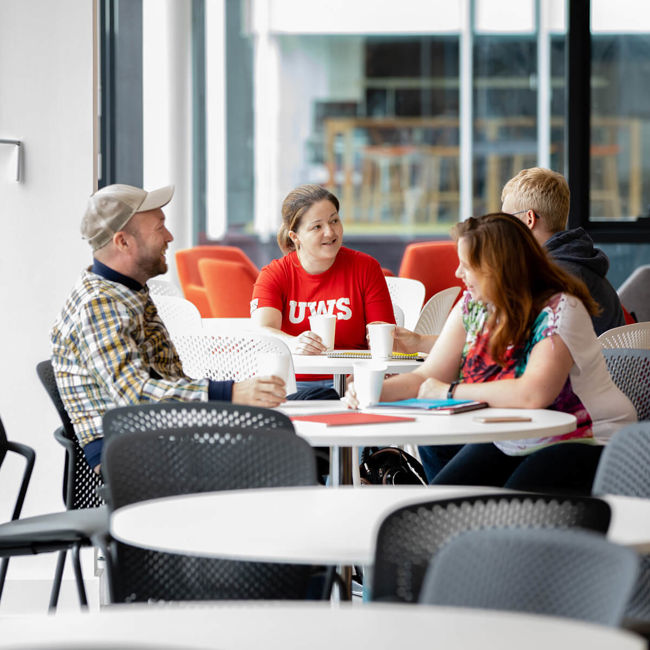 Why UWS?
UWS is a large modern multi-campus university with a rich history dating back to 1897.  Across our 4 Scottish campuses we boast some of the most modern, innovative and sustainable Higher Education and teaching facilities in the UK.  
We are proud to be a university where ambition, student support and student success are at the heart of everything we do.
At UWS we treat our students as individuals, partners and future leaders in their fields, providing them with the knowledge, skills and confidence to shape the world around them and with the inspiration to achieve their dreams.
As well as meeting people from across the globe, students have the opportunity to meet the local, Scottish students and discover more about the Scottish way of life.
US Entry requirements
Students applying to study at UWS from the USA will require the following qualifications depending on their year of entry or level of study:
Undergraduate (Year 1 Entry)
Applicants must have High School Diploma with a minimum GPA of 2.7 plus one of the following;
ACT composite score of 24 or above (with no individual section below 24)
SAT taken before spring 2016(Critical Reading + Math + Writing) Score of 1650 (with no individual score section below 550)

After March 2016 Two SAT II subject tests with 550-600 in each o two AP tests at grade 3 or above (taken in junior or senior year of high school).
Undergraduate (Year 2 Entry)
Applicants with an Associate Degree with a cumulative GPA of 2.7 or above.
Postgraduate
Applicants must have completed:
Bachelor degree with a GPA of 2.7 or above.
How to apply
We are keen to provide as much information as possible that will help you in making your application to UWS.
free Application for Federal Student Aid (FAFSA)
American students (US citizens and eligible non-US-citizens, and their parents) who study at or are planning to study at UWS may now apply for direct loans from the US Government - Federal Student Aid (FSA). The loans, available to Undergraduate and Postgraduate students, assist in covering tuition, accommodation and living costs while studying for a degree.
American students applying for the funding are approved to study at Ayr, Dumfries, Lanarkshire, London and Paisley campuses on a wide range of courses. Only a small number of courses are ineligible for FSA funding, including: Nursing programmes; any course undertaken on a part-time or distance learning basis; or any course where part of it is undertaken in a partner institution.
Visit our dedicated Federal Student Aid section for more information on Federal loan types as well as how to apply and all associated information on processes.
Federal Student Aid for Eligible US (and non-US) Students
For more information, contact the UWS FSA Funding team on fsa-funding@uws.ac.uk.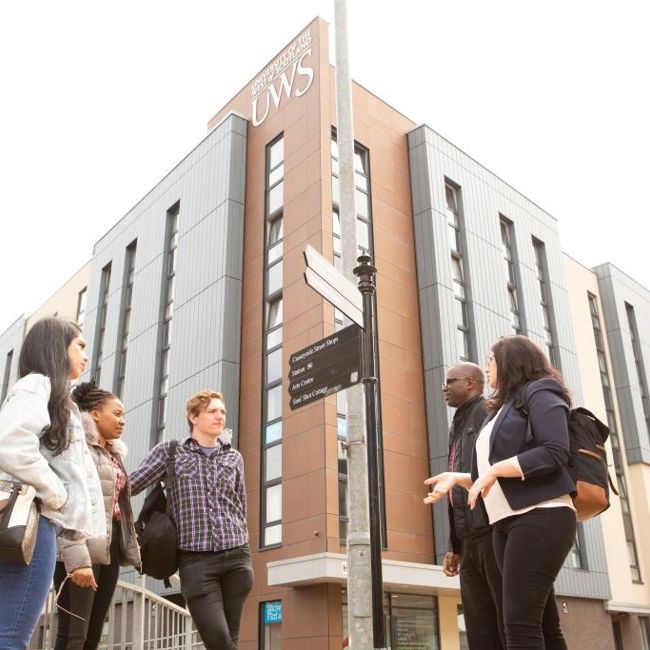 accommodation
We offer on campus accommodation at both our Paisley and Ayr campuses
To find out more about our accommodation visit www.uws.ac.uk/accommodation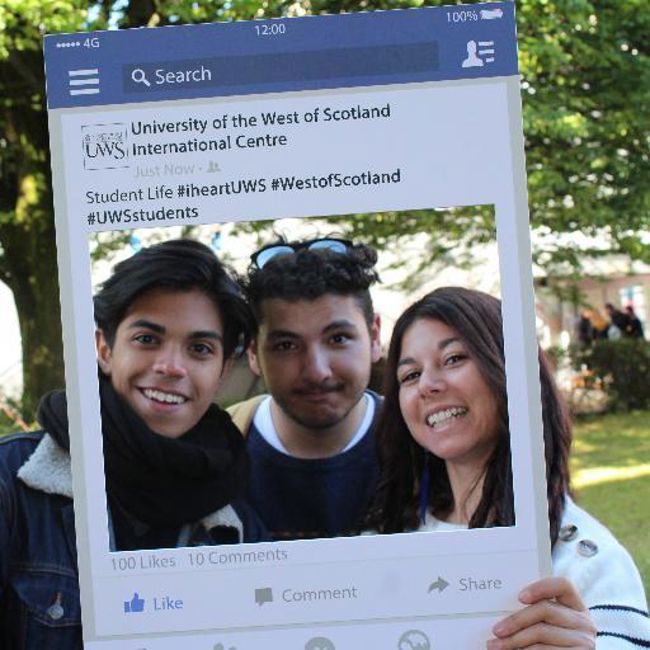 American Community at UWS
There is an established community of American students at UWS who play an active role in many of the University's social societies and sports clubs.
LIVING IN SCOTLAND
Scotland is an area defined by contrast. Rich in tradition yet culturally diverse; home to historic towns and modern cities with excellent transport links across the country, iconic historic sites and surrounded by beautiful countryside, there really is something for everyone. 
Last updated: 28/02/2022