UWS & USA
We are delighted to welcome students from the USA to study with us. The University is growing in popularity amongst students from the USA, who are recognising the quality of our degree programmes.
With an extensive catalogue of undergraduate, postgraduate and research programmes designed to meet the demands of research and industry, the University continues to offer a wide range of opportunities to North American applicants.
Free Application for Federal Student Aid (FAFSA)
American students (US citizens and eligible non-US-citizens, and their parents) who study at or are planning to study at UWS may now apply for direct loans from the US Government - Federal Student Aid (FSA). The loans, available to Undergraduate and Postgraduate students, assist in covering tuition, accommodation and living costs while studying for a degree.
American students applying for the funding are approved to study at Ayr, Dumfries, Lanarkshire, London and Paisley campuses on a wide range of courses. Only a small number of courses are ineligible for FSA funding, including: Nursing programmes; any course undertaken on a part-time or distance learning basis; or any course where part of it is undertaken in a partner institution.
Visit our dedicated Federal Student Aid section for more information on Federal loan types as well as how to apply and all associated information on processes.
Federal Student Aid for Eligible US (and non-US) Students
For more information, contact the UWS FSA Funding team on fsa-funding@uws.ac.uk.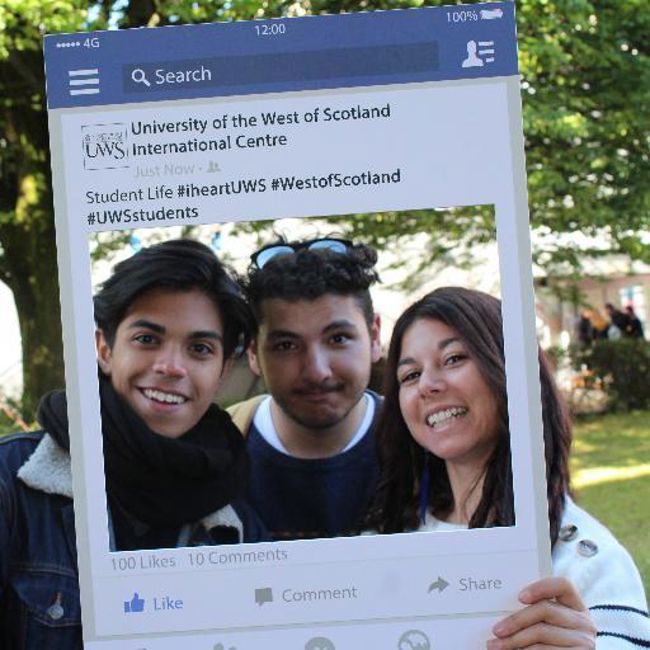 American Community at UWS
There is an established community of American students at UWS who play an active role in many of the University's social societies and sports clubs. This means that as a student at UWS, you will have the opportunity to meet people from your home country as well as making new friends from Scotland and other parts of the world.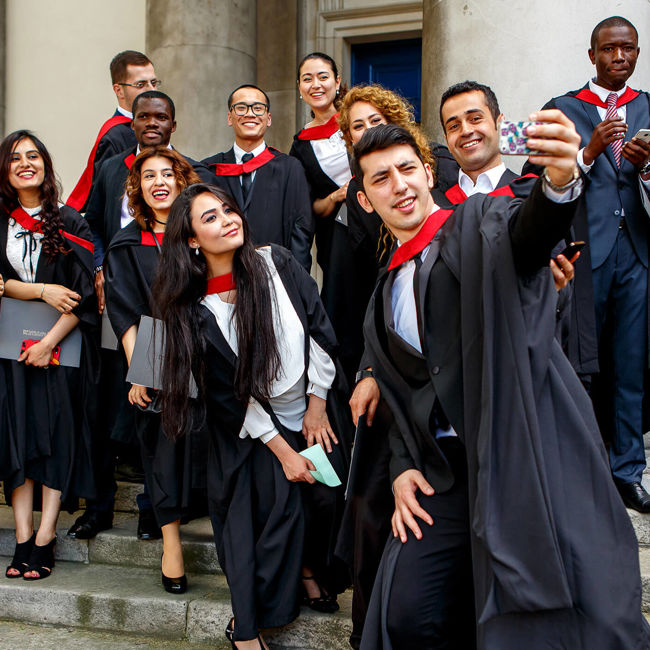 UWS Alumni in America
There are currently over 700 UWS alumni working in the United States for companies such as:
IBM
Apple
Hewlett Packard
Schlumberger
Oracle
Philips
GE Oil and Gas
Caterpillar Inc.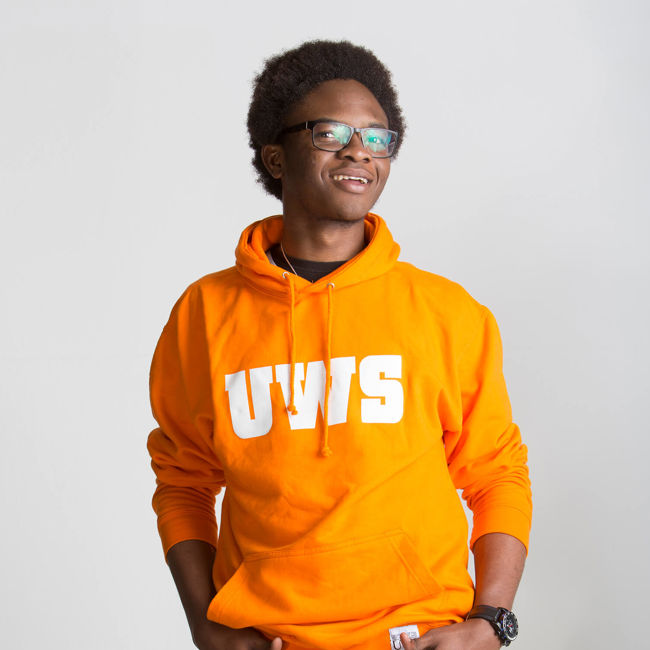 Academic Entry Requirements
You can view our most recent information regarding Bachelor or Master's degree entry requirements for Non-EU students by clicking the links below:
Undergraduate (Bachelor) Entry Requirements
US Entry requirements
Students applying to study at UWS from the USA will need a 2.7 GPA and the following Entry Requirements, depending on their year of entry or level of study:
CertHE
High School Diploma with minimum GPA of 2.7
Undergraduate (Year 1 Entry)
Applicants must have High School Diploma with a minimum GPA of 2.7 plus one of the following to be considered for Year 1 entry:
ACT composite score of 24 or above (with no individual section below 24)
SAT taken before spring 2016(Critical Reading + Math + Writing) Score of 1650 (with no individual score section below 550)
Undergraduate (Year 2 Entry)
To be considered for Year 2 entry applicants must have successfully completed the first year at a US university,  depending on subjects covered and suitability to selected degree programme at UWS.
Applicants with an Associate Degree with a cumulative GPA of 3 -3.25 or above.
Postgraduate
Bachelor's degree with a GPA of 2.7 or above.
How to apply
We are keen to provide as much information as possible that will help you in making your application to UWS. Below are specific notes depending on whether you are applying for one of our Bachelor (BA, BAcc, BD, BEng, BSc) degrees, Master (MA, MBA, MEd, MSc) degrees or Research (MRes, MPhil, PhD) degrees.
Applying for our Bachelor degrees
If you are applying from a non-EU/EEA country for entry to one of UWS's undergraduate degree courses, and have not applied already via UCAS, or have not applied to another UK university, then you may apply through our online application system.
International candidates applying through one of our recognised partners or agents for a full-time undergraduate degree course at UWS can also apply using our online application system.
To make the application process as smooth and stress-free as possible, we've compiled a step-by-step guide to applying to study at undergraduate level at UWS. Prior to beginning your application, we recommend that you read this to make sure you have everything you need and that you understand the process.
Applying for our Master degrees
Applying for our Research degrees
Meet us in North America
As well as being able to chat to one of our official representatives in North America throughout the year, our international team regularly travels overseas to meet students and to attend exhibitions and events. If you are interested in meeting one of our representatives to learn more about studying at University of the West of Scotland, please email international@uws.ac.uk.
Please note that for enquiries relating to study at the London Campus, please visit: https://www.uwslondon.ac.uk/
Last updated: 22/04/2021