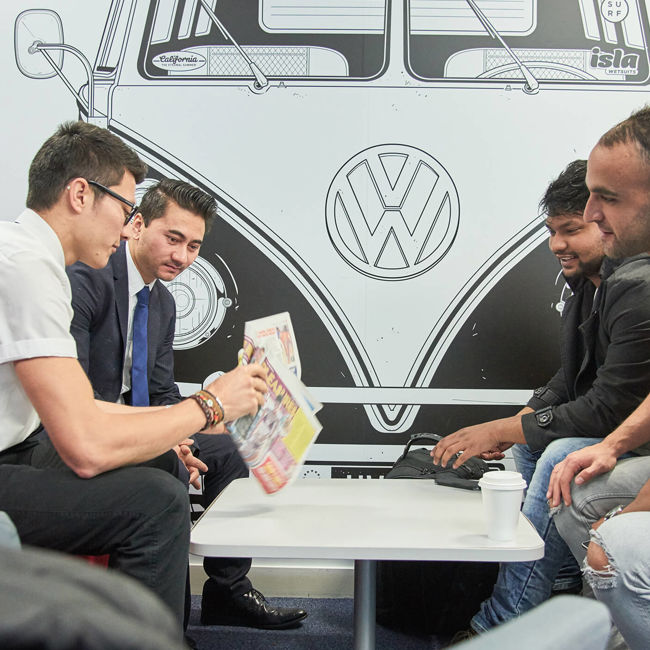 Counselling service
If personal and emotional problems are making your life difficult, the counselling service at UWS can help.
The counselling service is student focussed and offers single therapeutic Wellbeing Appointments for one hour, booked on a session by session basis. By offering appointments one-at-a-time we aim to provide flexibility in availability and frequency of sessions to accommodate the differing needs of individuals.
You can talk to us about anything that's affecting your well-being, big or small. Your counsellor won't judge you, can help you make sense of your situation and support you to work out what you most need. 
The counselling team aims to create a safe, affirming and welcoming environment that embraces human diversity. It's very important to us to provide equality of services and care to everyone, regardless of age, disability, race, sexual orientation, gender identity, religion or belief.
Our free, confidential service is available to all UWS students by contacting the Hub. 
Other support
If your issues are mostly academic, you might want to check out support for study.
Covid-19 Appointments Update
UWS is committed to supporting your wellbeing. This means that the counselling team is continuing to operate, the only change is that we have moved all our sessions to telephone counselling. Please email hub@uws.ac.uk and to set up a telephone session. We know some of you may prefer a video call, that's no problem, just let us know when you make the booking.
Appointments
Counselling at UWS is provided through well-being appointments where you will have the opportunity to focus on what is troubling you and identify what you would like to get from the appointment.
Your counsellor may also suggest some additional forms of support for you to think about such as:
Information and support on learning mindfulness
Self-help
The online self-help programme, SilverCloud (see below)
Further wellbeing appointments
Support in becoming physically active
Referral to other university services
Information about specialist help available outside the university
Request an appointment
You can request an appointment through the Hub or Student Link at your campus. You can do this in person, by phone or through the Hub Portal, hub@uws.ac.uk
If you are booking by email, please include the following information in your message:
Your banner ID
Your campus
A contact phone number
Preparing for your appointment
To get the most out of your appointment it would help if you prepared by thinking about how you would like to use the time and what you'd like to get from the session.  To assist you in preparing we will send you some questions, along with confirmation of your appointment, to consider prior to your appointment. 
If you are not sure about what you want to focus on but still think you could benefit from speaking to a counsellor that is okay too, as we know personal and emotional problems can sometimes be difficult to make sense of and articulate.
Cancelling an appointment
If you cannot attend your appointment please let us know as soon as possible. This allows us to use the slot for other students which keeps down waiting times, benefitting all students.
Further appointments
For many students one well-being appointment can be enough to begin to find a way forward and make changes for the better but if you need more you will have the opportunity to make further appointments on a session by session basis in a way that reflects your needs.
After each appointment, you will have a chance to reflect on how the session was for you and decide whether you would like to make another appointment. Any further appointments can be made through the Hub or Student Link at a time that works for you.
All appointments last a maximum of 60 minutes.
SilverCloud
Handle feelings of stress or anxiety. SilverCloud gives you secure, immediate access to interactive CBT (cognitive behavioural therapy) modules.
Modules include Understanding Feelings, Facing your Fears and Managing Worry.
It's easy to use and designed to be motivational. Access it anywhere on your computer, tablet or mobile. Learn more and sign up online. 
Reading for wellbeing
Reading for wellbeing can enable you to learn more about the issues and problems you may be currently facing. We have a range of books available in our Libraries and online that you may find helpful.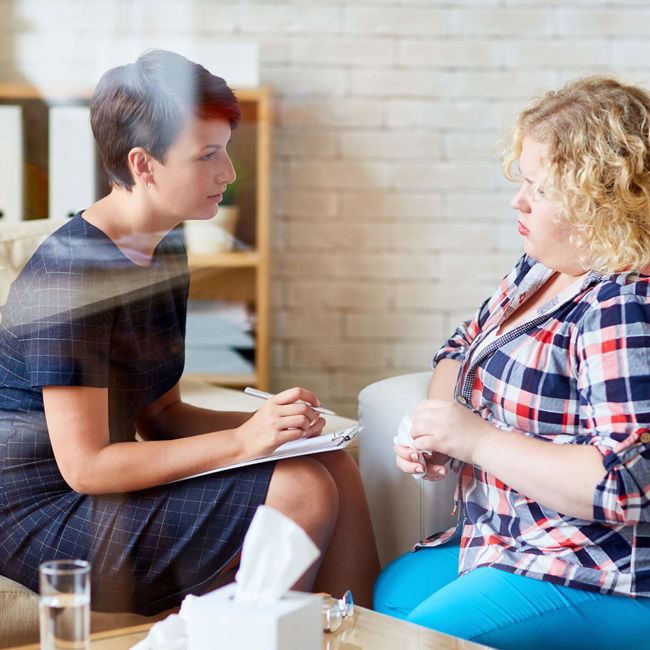 Emergency Situations
In an emergency, contact emergency services (999), the Samaritans (116 123) or Breathing Space (0800 83 85 87) for urgent support.
An emergency is when you might be an immediate risk to yourself or others. This could include attempted suicide, serious self-harm or harm to others, or situations where you feel you lack a sense of self-control, personal responsibility or safety. 
If the situation is life-threatening, please dial 999. Urgent medical and psychiatric help can be obtained at the emergency departments of the following hospitals:
Paisley
Royal Alexandra Hospital (RAH)
Corsebar Road
Paisley
PA2 9PN
0141 887 9111
Ayr
University Hospital Ayr
Dalmellington Road
Ayr
KA6 6DX
01292 610555
01292 288952
Dumfries
Emergency Department
Dumfries & Galloway Royal Infirmary
Bankend Road
Dumfries
DG1 4AP
01387 246246
Lanarkshire
There are three Accident and Emergency departments in Lanarkshire - at Hairmyres, Monklands and Wishaw General Hospitals:
Hairmyres Hospital
Eaglesham Road
East Kilbride
G75 8RG
01355 585 000
Wishaw General
50 Netherton Street
Wishaw
ML2 0DP
01698 361 100
Monklands Hospital
Monkscourt Avenue
Airdrie
ML6 0JS
01236 748 748
If you are booking a counselling appointment and would like to see the same counsellor you met for your well-being appointment, please mention this when you book. If you can't remember the counsellor's name, Hub/Link staff should be able to find out for you by looking at our records. 
Waiting times
We will offer you a well-being appointment as soon as possible after you get in touch. This is usually between one and two weeks.
Sometimes there can be a longer wait for counselling appointments, depending on the time of year. If you are finding the wait difficult, the person you see at your well-being appointment can make suggestions to help with this.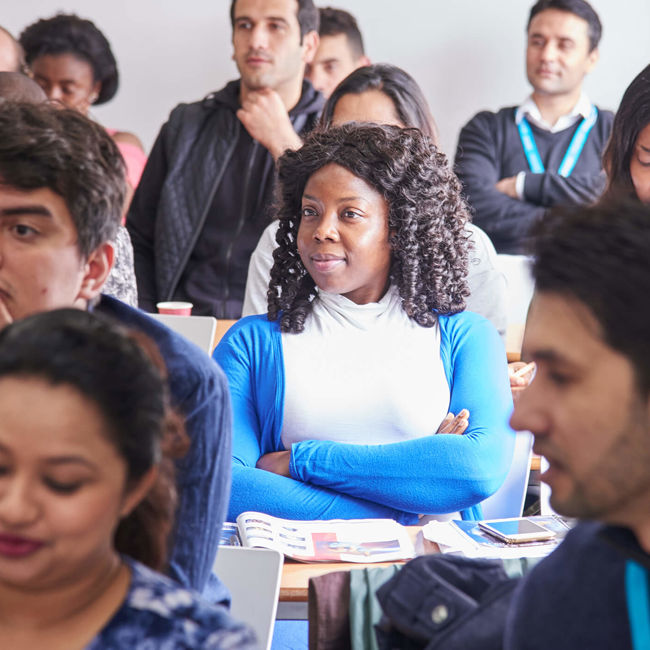 Confidentiality
Our service is confidential. Our policy is not to inform anyone that you are using the service, or to respond to any enquiry about you without your permission.
The service works to the British Association for Counselling and Psychotherapy's ethical framework for the counselling professions. Under all normal circumstances, nothing will be revealed to anyone outside the service without your express permission.
Personal information may only be passed on in the following, exceptional circumstances:
if you have given explicit consent for information to be disclosed to a specific person or organisation
if you or someone else is in serious danger
if the counsellor would be liable to civil or criminal proceedings if the information was not disclosed
Even in these circumstances we would normally try to speak to you first before contacting anyone else.
Please ask if you have any questions on this policy.
Data Protection
The service works under the terms of the Data Protection Act. A record is created on a shared Student Services computer-based system, where any personal information you share in counselling can only be accessed by a counsellor. Any statistical data we compile about the use of our service is anonymous. You'll get more information at your first meeting, and we'll ask your permission to keep those records.

Will the counsellor contact my tutor? 
Your counsellor will not normally contact your tutor. If you ask them to do so, they would explore this with you. In this situation they are likely to encourage you to contact your tutor or another member of the academic staff, while giving you emotional support to do this.

Can I talk to a counsellor if I'm worried about someone else? 
Yes. Counsellors are happy to support you in working out how you can help someone else who may be a worry to you.
Last updated: 02/08/2018