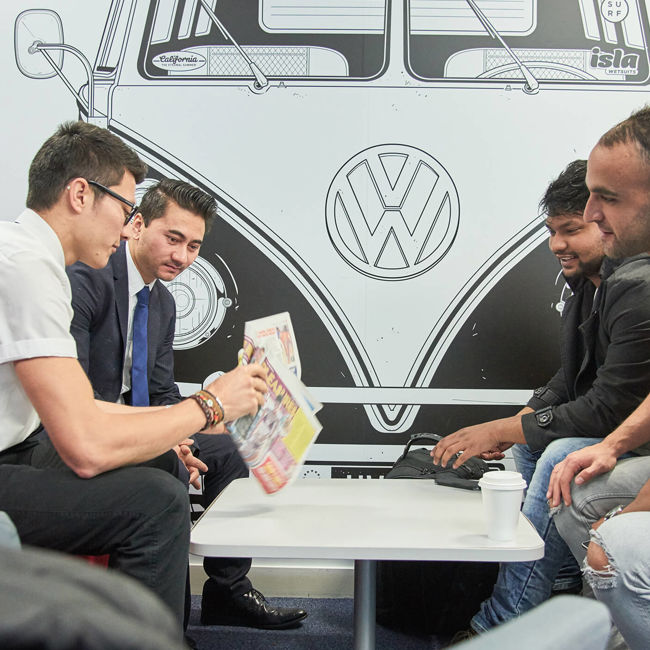 Counselling service
If personal and emotional problems are making your life difficult, the counselling service at UWS can help.
The counselling service is student focused and offers single therapeutic Wellbeing Appointments for one hour, booked on a session by session basis. By offering appointments one-at-a-time we aim to provide flexibility in availability and frequency of sessions to accommodate the differing needs of individuals.
You can talk to us about anything that's affecting your well-being, big or small. Your counsellor won't judge you, can help you make sense of your situation and support you to work out what you most need.
Students can find out more about the Counselling and Wellbeing team on MyDay.
The counselling team aims to create a safe, affirming, and welcoming environment that embraces human diversity. It's very important to us to provide equality of services and care to everyone, regardless of age, disability, race, sexual orientation, gender identity, religion, or belief.
Our free, confidential service is available to all UWS students by contacting the Hub.
The Counselling and Wellbeing service operates within the hybrid delivery model. Appointments can be accessed via audio or video calls on Teams or in person on campus. When choosing a Teams appointment, simply let the HUB know if you would prefer a 'video' or 'audio' call.
Other support
If your issues are mostly academic, you might want to check out support for study.
If you are a care-experienced student, estranged student or a student carer, you find out about specific support here.
wellbeing wednesdays
For Wellbeing Wednesdays the Counselling and Wellbeing team will be hosting a series of free bitesize online workshops. Each week we will explore topics covering different aspects of university life and how to support your wellbeing. These sessions are delivered on Zoom and will be full of practical tips and advice for helping you to feel good.
For the most up to date list of all our upcoming events go to the UWS Wellbeing Eventbrite page. There you can book and find more information on each event, plus why not follow us so that you never miss out on our latest events!
A full list of scheduled events can also be seen on the Counselling and Wellbeing MyDay page. And remember to follow us on Twitter @UWS_wellbeing.
Appointments
Counselling at UWS is provided through well-being appointments where you will have the opportunity to focus on what is troubling you and identify what you would like to get from the appointment.
Your counsellor may also suggest some additional forms of support for you to think about such as:
Information and support on learning mindfulness
Self-help
The online self-help programme, SilverCloud (see below)
Further wellbeing appointments
Support in becoming physically active
Referral to other university services
Information about specialist help available outside the university
Request an appointment
You can request an appointment by contacting The Hub. You can do this in person, by phone or through the Hub Portal, hub@uws.ac.uk We will offer you an appointment as soon as possible after you get in touch, usually within one to two weeks. 
If you are booking by email, please include the following information in your message:
Your banner ID
Your campus
A contact phone number
Preparing for your appointment
To get the most out of your appointment it would help if you prepared by thinking about how you would like to use the time and what you'd like to get from the session.  To assist you in preparing we will send you some questions, along with confirmation of your appointment, to consider prior to your appointment. 
If you are not sure about what you want to focus on but still think you could benefit from speaking to a counsellor that is okay too, as we know personal and emotional problems can sometimes be difficult to make sense of and articulate.
Cancelling an appointment
If you cannot attend your appointment please let us know as soon as possible. This allows us to use the slot for other students which keeps down waiting times, benefitting all students.
Further appointments
For many students one well-being appointment can be enough to begin to find a way forward and make changes for the better but if you need more you will have the opportunity to make further appointments on a session by session basis in a way that reflects your needs.
After each appointment, you will have a chance to reflect on how the session was for you and decide whether you would like to make another appointment. Any further appointments can be made by contacting The Hub. If you would like to see the same counsellor you saw before, please mention this when you book. If you can't remember the counsellor's name, The Hub can check this for you.
All appointments last a maximum of 60 minutes.
SilverCloud
Handle feelings of stress or anxiety. SilverCloud gives you secure, immediate access to free interactive CBT (cognitive behavioural therapy) modules.
Modules include Understanding Feelings, Facing your Fears and Managing Worry.
It's easy to use and designed to be motivational. Access it anywhere on your computer, tablet or mobile. Learn more and sign up online.
Reading for wellbeing
Reading for wellbeing can enable you to learn more about the issues and problems you may be currently facing. We have a range of books available in our Libraries and online that you may find helpful.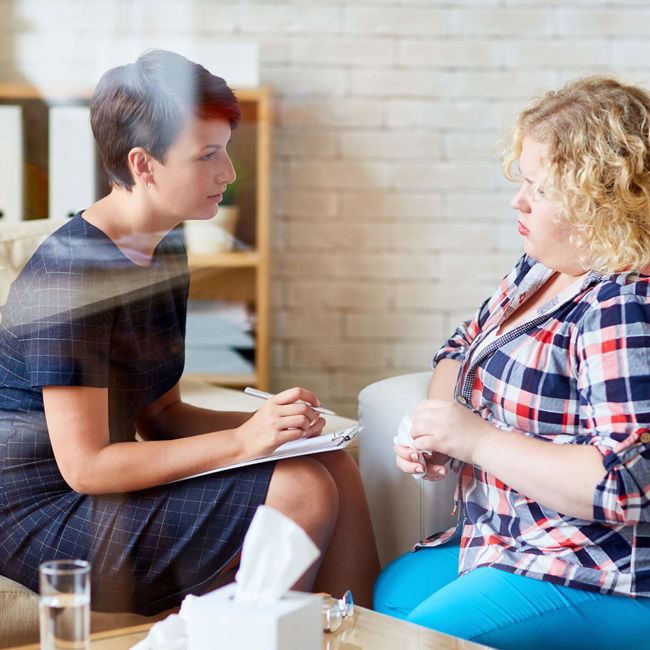 Mental Health Support During Coronavirus
Firstly, if you are experiencing a mental health problem and would need the usual NHS mental health support, students can continue to contact their GP (this can be your home GP if you haven't yet moved to a GP near your university address) or refer to NHS 111 online.
NHS mental health providers are continuing to operate and many have transitioned to providing care digitally, to help people access the care they need during the pandemic, maintain continuity of care and make best use of resources.
You can also contact the following free listening services:
Breathing Space: 0800 83 85 87. They also have a webchat option. Their opening times are 6pm-2am Monday-Thursday and Friday 6pm - 6am Monday.
Call 116 123 to talk to Samaritans 24/7, or email: jo@samaritans.org for a reply within 24 hours
Text "STUDENT" to 85258 to contact the Shout Crisis Text Line, or text "YM" to the same number if you're under 19 for support from Young Minds.
If you're under 19, you can also call 0800 1111 to talk to Childline on their 24 hours helpline. The number will not appear on your phone bill.
Text THEMIX to 85258 to contact the Mix
If you are experiencing thoughts of suicide, phone Hopeline UK on 0800 068 41 41, or text them on 07786 209 687 between 9am – 10pm weekdays, 2pm – 10pm weekends or email pat@papyrus-uk.org
Call the CALM helpline on 0800 58 58 58 between 5pm and midnight.
OUT OF HOURS CONTACTS
To access urgent support when GP surgeries are closed please call NHS Scotland 111 Service (NHS 111 for students in England).  In Scotland the newly launched Mental Health Telephone Hub provides immediate phone access to clinically qualified staff who will assess callers and ensure the appropriate support is organised, based on the callers' individual situation and needs. 
EMERGENCY CONTACTS
In the rare event, that you or someone you know needs help for a mental health crisis, or breakdown, you should get immediate expert advice and assessment. In an emergency, call 999. This could include attempted suicide, serious self-harm or harm to others, or situations where you feel you lack a sense of self-control, personal responsibility or safety.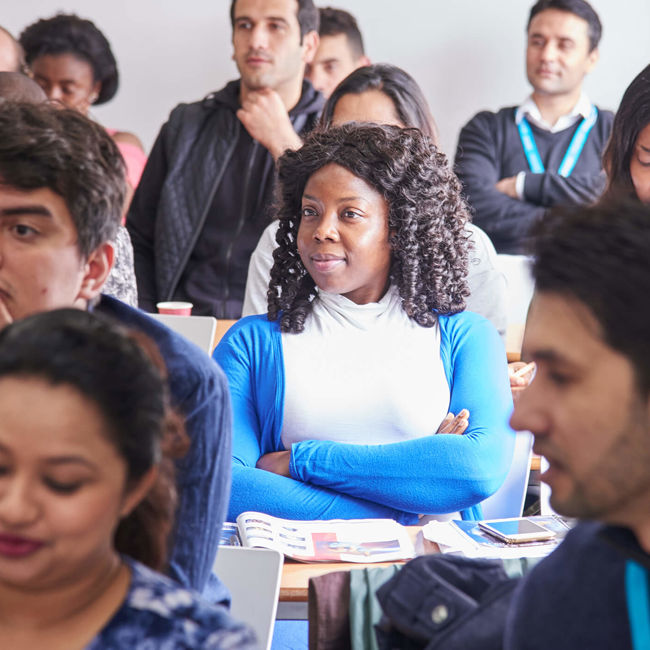 Confidentiality
Our service is confidential. Our policy is not to inform anyone that you are using the service, or to respond to any enquiry about you without your permission.
The service works to the British Association for Counselling and Psychotherapy's ethical framework for the counselling professions. Under all normal circumstances, nothing will be revealed to anyone outside the service without your express permission.
Personal information may only be passed on in the following, exceptional circumstances:
if you have given explicit consent for information to be disclosed to a specific person or organisation
if you or someone else is in serious danger
if the counsellor would be liable to civil or criminal proceedings if the information was not disclosed
Even in these circumstances we would normally try to speak to you first before contacting anyone else.
Please ask if you have any questions on this policy.
Data Protection
The service works under the terms of the Data Protection Act. A record is created on a shared Student Services computer-based system, where any personal information you share in counselling can only be accessed by a counsellor. Any statistical data we compile about the use of our service is anonymous. You'll get more information at your first meeting, and we'll ask your permission to keep those records.

Will the counsellor contact my tutor? 
Your counsellor will not normally contact your tutor. If you ask them to do so, they would explore this with you. In this situation they are likely to encourage you to contact your tutor or another member of the academic staff, while giving you emotional support to do this.

Can I talk to a counsellor if I'm worried about someone else? 
Yes. Counsellors are happy to support you in working out how you can help someone else who may be a worry to you.
Last updated: 15/06/2022