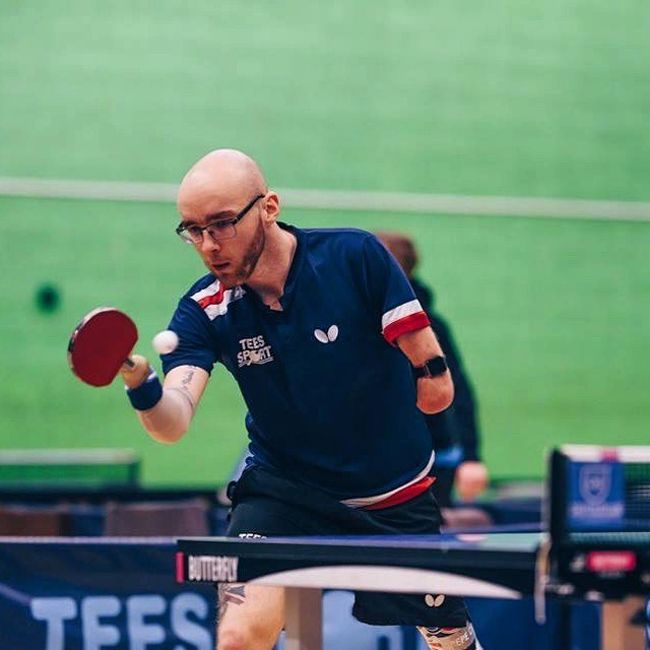 Combining Studies & Professional Sport
BSc (Hons) Sport Development graduate and Team GB Para table tennis player, Martin Perry, has had the chance to reflect on his career to date recently given the postponement of the Tokyo Olympic and Paralympic Games until 2021.
And he is grateful for the role that UWS played in allowing him the flexibility to study whilst also forging his career as a professional table tennis player.
My aim was to study full-time whilst also being able to train and compete as a member of the British Para table tennis team
Martin Perry, Team GB Para table tennis player
Martin continued: "This was obviously a bit of a challenge but I spoke with my lecturers at UWS and they encouraged me to pursue my sporting career. In order to allow me to do this they altered my timetable and provided outstanding support to enable me to study no matter where I was in the world."
"I've been involved in sport for my whole life and once my professional career is over I am keen to continue working in sport, perhaps in a coaching capacity. The University's flexibility has meant that I will be able to do that. My degree has provided me with an insight into the behind the scenes aspects of sport and not just the 'on the field' features that I am familiar with as a professional athlete."
Martin is currently keeping himself in the best possible condition with Tokyo 2021 very much in his sights. But in the meantime what is Martin's message to anyone looking to follow in his footsteps on the BSc (Hons) Sport Development course?
Do it! With the support that is on offer from the amazing staff and the state-of-the-art facilities at the new Lanarkshire Campus, UWS really is a fantastic place to be.
Last updated: 29/05/2020